UK
Ziauddin Yousafzai presented Malala's Book "I am Malala" to Syed Bilal Hussain Chishty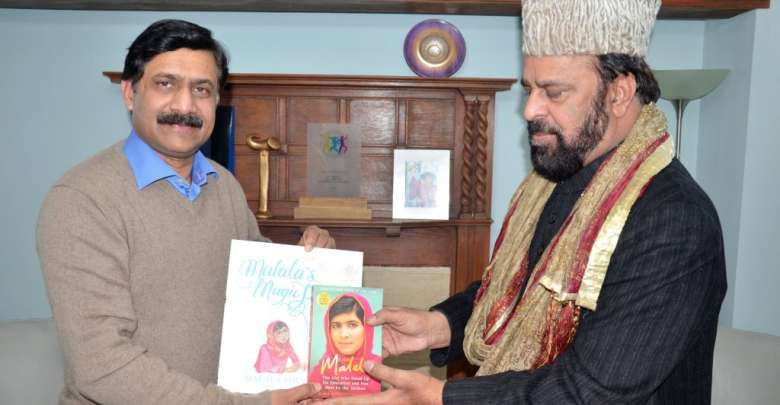 Birmingham: Malala's Father Ziauddin Yousafzai presented Malala's Book "I am Malala" to Pir Syed Bilal Hussain Chishty (Angarah Shah) Gaddi Nashine Ajmer Sharif The Dargah of Hazzrat Khawaja Pir Syed Mohammed Moinuddin Chishti Ajmeri Hindul Walli, Sanjri Wali Sarkar, Khawaja e Khawajgaan, Khaja Ghareeb Nawaz From Ajmer City, Rajasthan, India at his residence in the presence of Dr Farooq Khan Accountant & Mohammed Usman.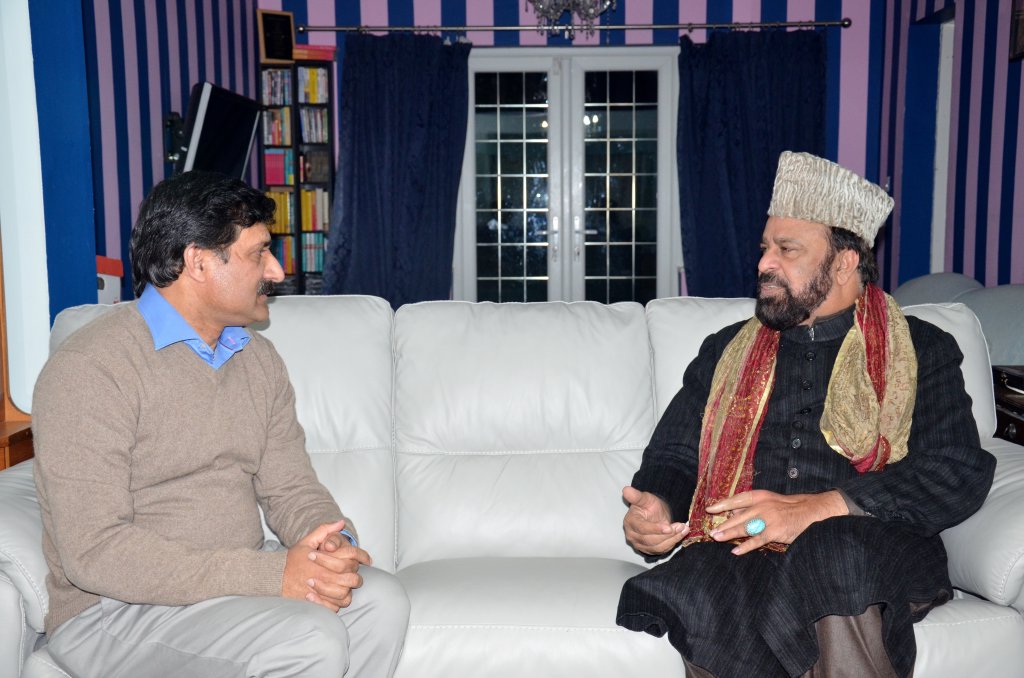 Mr. Yousafzai is an educationalist, women rights activist and a peace promoter. During this meeting they shared their views over the importance of Education in modern world and especially in Pakistan and India.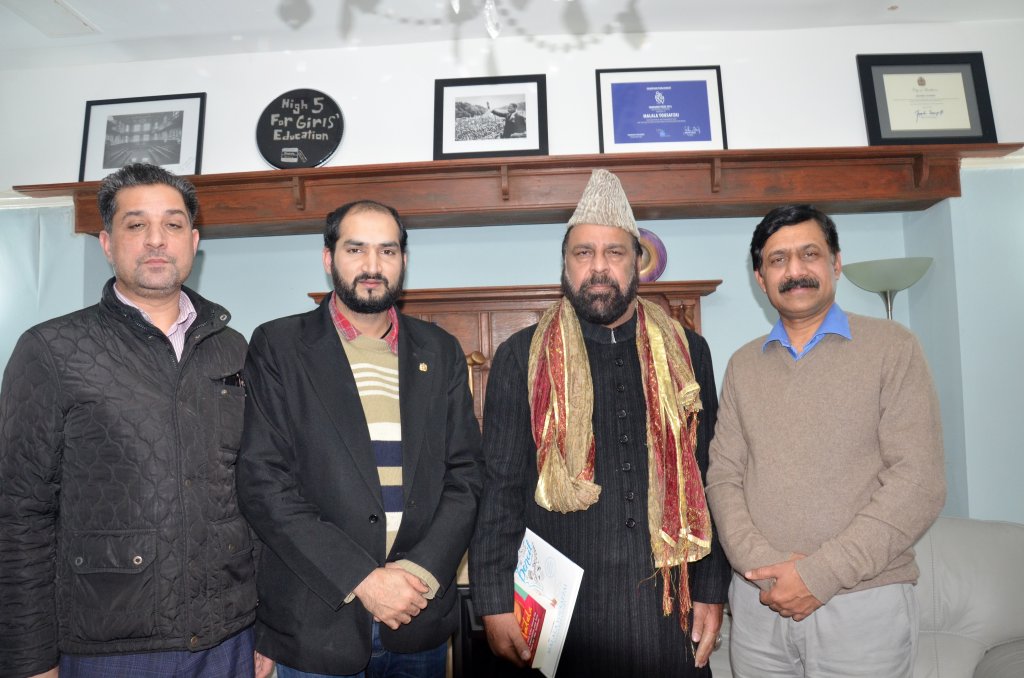 They also discussed about the strategies to encounter the terrorism and extremism in the region.Report by S M Irfan Tahir Photojournalist National Union of Journalists (NUJ) Great Britain.