Video Reports
US and Canada based Sikhs Designate India a Terrorist State and Vow to Bring Rights Abusers to Justice
USA: Responding strongly to the recent flurry of activity by the Indian government and its security forces to criminalise and intimidate Sikhs for peaceably pursuing their nation's right of self-determination, Sikhs in North America have declared India a terrorist state. Many of the top rung of central Indian government leaders including PM Modi, Amit Shah, Ajit Doval and others, as well as a number of Punjab state officials including the Chief Minister and Police chief , have also been personally branded terrorists in what is an unprecedented move by the Sikh diaspora to counter a major clampdown by India on pro-Khalistan political activity.
The Sikh Coordination Committee East Coast and the American Gurdwara Parbandak Committee, together comprising over 162 Gurdwaras and affiliated Sikh organisations, held a special video conference on 7th July 2020 to agree the measures. It follows the arrest and detention of scores of Sikh youths, on trumped up charges, by the Indian police and the Indian Home Ministry's designation of 9 prominent diaspora-based Sikhs as terrorists under the notorious Unlawful Activities Prevention Act in recent days. The hard-hitting decisions taken by the Sikhs at the conference also include extending the pre-existing ban on India officials carrying out any official functions at US and Canadian Gurdwaras, instigation of legal action against Indian human rights abusers visiting those states and preventing Indian political parties from fund raising and campaigning in North America.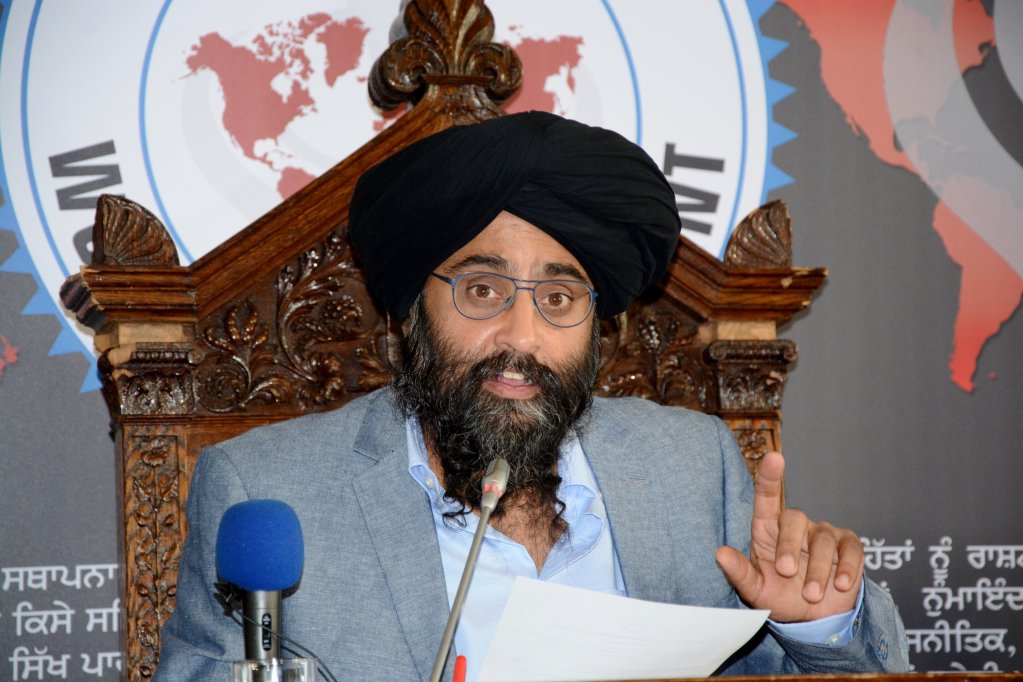 Ranjit Singh Srai of the World Sikh Parliament commented on the development saying "Coming in the context of over three decades of massive suppression of the Sikh self-determination struggle – which has included genocide and every other form of political, military and judicial aggression you can think of – the latest Indian action has been met with an impressive response from the Sikh diaspora. It is high time the discourse around Indian state terrorism was taken up by the international community, so that it is held to account for its crimes. The Sikh nation's legitimate and lawful freedom struggle will ultimately succeed and we shall equally ensure that genocide perpetrators are punished as required by international law".