World News
Issuance of domicile to outsiders a ploy to disenfranchise Kashmris: DFP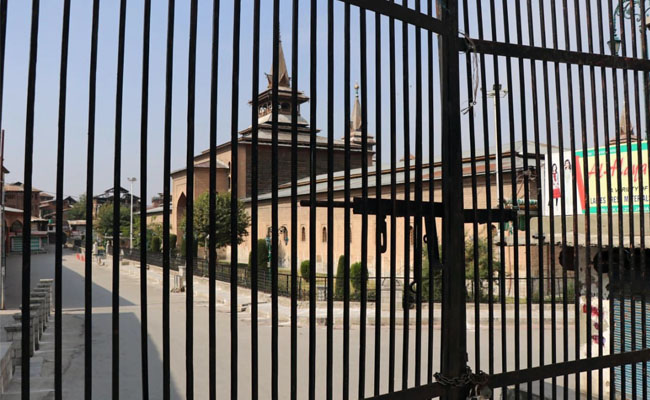 Srinagar: While expressing serious concern over the issuance of domicile to non-state subjects Jammu and Kashmir Democratic Freedom Party has said that the illegal move aimed at disenfranchising Kashmiris was part of India's sinister design to convert Kashmiri Muslims into a minority in their own homeland.
In a statement issued here on Monday the DFP spokesman while highlighting the dangerous dimensions of the move said that the induction of new rules in domicile law by the Indian government was a disastrous recipe taken from Israel to change the demographic structure of the held territory and to convert Muslim majority state into minority. "The move fraught with serious political ramification on the region is a deep rooted conspiracy against Kashmiris", he said adding that an atmosphere of violent uncertainty and chaos in Kashmir suits well to Indian military, which has developed deep interests in the region. "It is this ever growing interest of the Indian occupation army that forces it to keep its pot boiling in the region, " the spokesman said, adding that the occupation authorities' policy of granting promotion and cash rewards to army for killing Kashmiri youth have wreaked havoc in the region. This terrific policy he said has led to a series of fake encounters in which innocent youth were killed in cold-blood.
Terming the issuance of domicile certificates to the locals as illegal and against the International law and the UN resolutions specifically 4th Geneva Convention he said that on one hand Indian authorities were busy killing innocent civilians while on the other settler colonialism was in full swing in the region.
Reiterating Kashmiris' pledge to thwart Indian expansionist designs the spokesman further said the people of Kashmir had rejected the bogus domicile certificates as it was purely aimed at changing the demography of the UN-recognised disputed territory for which the UN had passed several resolutions for its final settlement.
Urging the United Nations and the international community to take effective notice of the situation in the region the DFP spokesman said that it was high time that the UN should come forward in a big way to stop India from changing the Muslim majority status of Kashmir into a minority.