UK
Supreme Court Told Shamima Begum Still a National Security Threat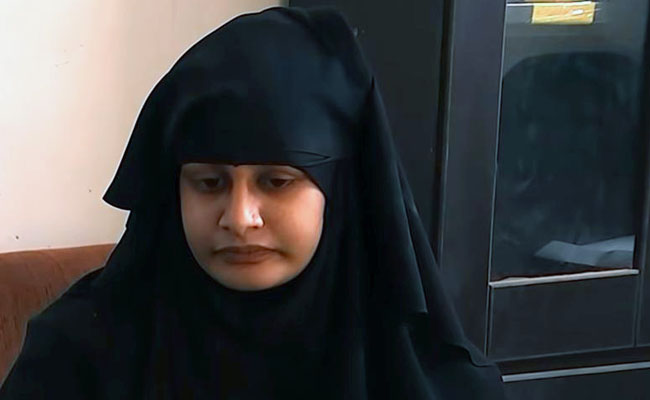 Begum, now 21, is challenging both the decision to deprive her of citizenship and the decision to refuse her leave to enter the UK. Supporters point to the fact she was a child when she was targeted and groomed by jihadist groups; they say the UK government failed to protect her and prevent her leaving the country. Lord Pannick QC, representing Begum, told the court: "Ms Begum cannot play any meaningful part in her appeal [while she is in Syria]." Granting her leave to enter the UK is the only, effective way of letting her participate, he added. "[That] is the only means to ensure procedural fairness in the unusual circumstances that arise in this case … Parliament cannot have envisaged that in circumstances where she cannot take part in any meaningful appeal the appeal should proceed.
Extracts of MI5 assessments of the dangers posed by the return of those who joined Isis were read out on Monday at the start of a two-day hearing challenging the decision to revoke Begum's citizenship and refuse her leave to enter the UK. Sir James Eadie QC, for the Home Office, told the court the assessments gauged that Begum presented a serious threat "justifying the removal of her British citizenship and … the placing of serious impediments in the way of her return to the UK." Eadie said: "She is assessed to pose a real and current threat to national security. She is aligned with [Isis]. During the four years she has spent in Islamic State territory she had undergone radicalisation and 'desensitisation to violence'."
Excerpts of MI5 assessments of those who lived under the so-called caliphate said they were exposed to "desensitising acts of brutality" as well as instruction in using firearms.
Women and children non-combatants "regularly carried weapons and received some level of military training", the reports said. The return of anyone who had spent so much time being indoctrinated in Syria represented an increased risk they would "inspire and encourage" others to carry out attacks in the UK, the court heard.
Read more: Owen Bowcott, Guardian, https://is.gd/fA1VUr