Articles
The Plight of the Orphans in Afghanistan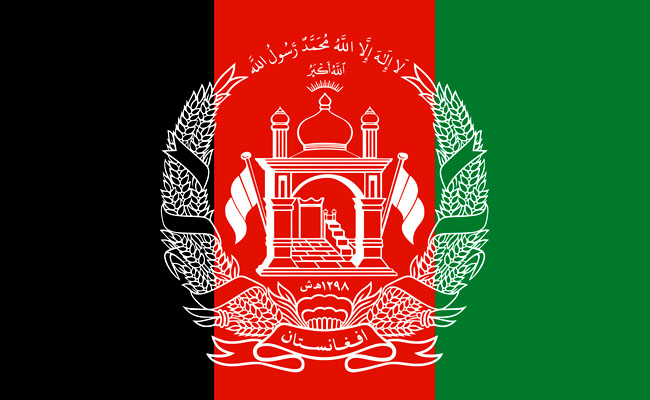 Written By Qasim Swati (United Kingdom)
Afghanistan has been one of the worst and greatest battlefields of the world for the last more than four decades since the invasion of the former Union of Soviet Socialist Republics (USSR) in 1979. This conflict has left millions of innocent Afghans dead and injured, countless of properties and buildings destroyed, the infrastructure of the country damaged, the economy of Afghanistan collapsed and millions of Afghan people refugees and displaced internally millions of more citizens of the country.
The victims of the Afghan crisis include men, women, children, disabled, elderly, ill and other such vulnerable people. But the two major groups of these victims are women and children, who have undergone many and multiple bad, inhuman, barbaric and cruel experiences of life in various forms. A large number of women have been killed, maltreated, physically and sexually assaulted and mentally tortured. Many of them have been widowed and deprived of their basic human rights.
Nevertheless, the war in Afghanistan has very badly and harshly affected the children of the country by perpetrating numerous crimes and other human rights violations against them in different parts of Afghanistan by all warring parties and factions. The majority of the Afghan children have been tortured in varied ways by various players and actors of the Afghan War.
Similarly, a large number of these children have been orphaned after killing their parents (particularly their fathers), as a result of the ongoing fighting in the country. A report in an article in the Online Magazine (Universes in Universe – Worlds of Art) published in April, 2008, estimates that there are 1.6 million Afghan orphans out of the estimated 143 million orphans worldwide, as calculated by the United Nations International Children's Emergency Fund (UNICEF). Even the number of the orphans in Afghanistan could be many times greater than 1.6 million, as this report has emerged some 12 years ago.
An article by Rod Nickel and Abdul Matin Sahak, on March 20, 2019, in Reuters (an international news organization, owned by Thomson Reuters), titled 'Killed, orphaned, sold: Afghan war takes brutal toll on children', is an attempt to let the world know about the plight, maltreatment, abuse and exploitation and torture of children in Afghanistan.
The same report shows that the war in Afghanistan has brought nothing to the country, but poverty, hunger, unemployment, death, illiteracy and orphanage, as many people have been killed which has led to making a substantial population of the country orphans. Many of these orphans are used for different purposes, abused, exploited and even sold for a small amount of money by their abusers and perpetrators.
In some cases, the family members of the children are forced to sell them due to their worse economic conditions, as many people are not able to support their family members financially and meet their basic human needs.
A new report has emerged on ginnafleming.com, claiming that two million of Afghanistan's population of 30 million (or 32,225,560, as estimated in 2019) are orphans, and who are victims of various calamities, suffering, crises, tortures, abuses and problems. As a result, there are scores of orphanages in Afghanistan for tackling the numerous hardships faced by the orphans in the country, but the conditions in these orphanages are not satisfactory and not being in the position to meet the needs and requirements of those who have been orphaned during the several-decade-long Afghan crisis.
As already referred to as unsatisfactory, the situation in the different orphanages, existing in Afghanistan, is shocking and horrible. Most of these orphanages are under-staffed, as there are not enough personnel and workers over there to care properly for the orphans. These orphanages are over-crowded, too, because each orphanage has to accommodate more orphan children than it is originally designed for. There are no such facilities, like the availability of air conditioning system or fresh air, the existence of heating system, appropriate arrangements for plumbing, the provision of the proper lighting system and suitable supply and availability of normal food and drinking water in these orphanages.
Thus, the orphans have to suffer due to the broken plumbing system, the shortage of employees, the lack of air-conditioning and heating facilities, malnutrition and such other issues in these orphanages. They also have to live in darkness, most of the time, as there are no lights in the orphanages, as a result of unavailability of lights in the premises of the orphanages, because the personnel (working there) switch the lights off in order to save energy and money.
Qasim Swati is a freelance journalist, writer and human rights activist, based in the UK, and can be reached at https://qasimswati.com or mailto: info@qasimswati.com.