UK
Region's health inequalities exposed during Covid-19 pandemic, new study finds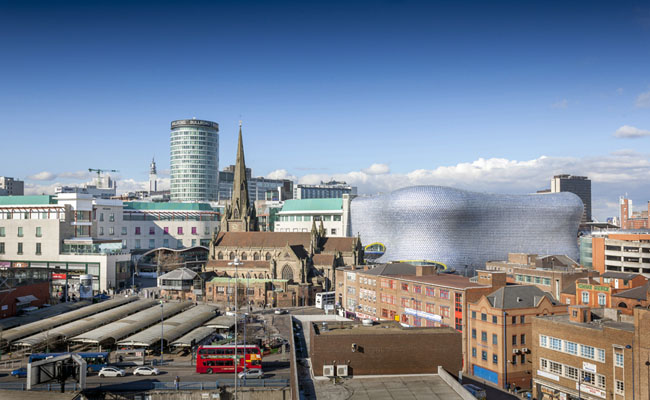 Birmingham: Existing health inequalities within the West Midlands population have been starkly exposed as a result of the coronavirus pandemic, according to an official report.
In particular, long-standing inequalities affecting ethnic minority groups and the challenges they face through systemic discrimination have been laid bare by the virus and may have even been made worse, it says.
The Interim Report and Call for Evidence, published by Public Health England (PHE) and the West Midlands Combined Authority (WMCA), says:
Both the direct impacts of the virus and the indirect impacts of lockdown are likely to have widened existing health inequalities
The pandemic has exposed inextricable links between health and wealth
The economic and social response to COVID-19 has exacerbated existing inequalities in both physical and mental health. Young people's mental health is a particular concern in light of their employment prospects, with a 50% increase on the previous year in those reporting suicidal thoughts
Underlying health conditions have increased the risk of serious consequences from infection with 8.2 per cent of the region's population (compared to 6.8% nationally) having diabetes – a condition reported on more than 20% of death certificates for those who have died from Covid-19
The report has been released along with a 'Call for Evidence' by the West Midlands Regional Health Impact of COVID-19 Task & Finish Group.
The group was brought together by the WMCA in May this year and includes representatives from the combined authority, PHE, local authorities, universities, community organisations and the NHS. Its aim is to investigate health inequalities across the region, starting with the impact of Covid-19.
The Group now wants to hear from the public, health care providers, businesses and other organisations about how the pandemic has impacted on their lives and operations.
Their experiences will help shape a final Health of the Region Report due to be published later this year, which will look at the impact of COVID-19 on inequalities in health and wellbeing.
That report will also be used to inform the region's wider Covid-19 recovery work being carried out by the WMCA and partners to recharge the economy and create a greener and more inclusive society.
Andy Street, the Mayor of the West Midlands, said: "It became clear very early on in the pandemic that coronavirus was having different impacts on different communities, and appeared to be disproportionately affecting ethnic minority groups.
"That is why, as well as inputting into Public Health England's rapid review into the subject, the WMCA commissioned this report. It is critical the report hears a wide range of views, which is why we are bringing together PHE, local authorities, universities, community organisations, and the NHS to help guide the report and its findings.
"Now we need the view of citizens across the West Midlands, and I would urge everyone to respond to the call to evidence and make their views heard. We must do all we can to stamp out inequality in the region."
Dr Lola Abudu, Health and Wellbeing director for Public Health England (PHE) in the West Midlands, said: "The PHE Population Intelligence Hub has produced this report, after spending more than three months exploring vulnerabilities, risk factors and inequalities in the region, to better understand population groups most likely to be disproportionately impacted by COVID-19.
"The impact of COVID-19 has replicated existing health inequalities and, in some cases, increased them. There remain significant unanswered questions about the higher death rates in ethnic minority communities, so further research is needed urgently."
Cllr Izzi Seccombe, leader of Warwickshire County Council and WMCA portfolio holder for wellbeing, added: "We will build on the feedback to develop an approach that takes into account the experiences, needs and priorities of all our citizens.
"The relationship between health and wealth is clearly laid out in this initial report but the findings and evidence we gather will help us close that health gap by informing our wider work in tackling inequalities in factors that determine wealth, such as education, skills and employment."
As part of its 'Call for Evidence' the COVID-19 Task & Finish Group wants to hear from a wide range of public agencies involved in planning and delivering health and care services that address health inequalities, including NHS trusts, local authorities and those on the frontline of primary care.
The Group is also continuing to gather existing and ongoing research and analysis in relation to the health impact of COVID-19 and where it relates to wider health inequalities and certain sections of the population.
It is keen to hear from local services and community groups about any engagement activities they have carried out in relation to COVID-19 and its impacts on health inequalities, and if they have any findings or reports they are able to share to help inform the work.
Individual members of the public who have additional thoughts or experiences are also being encouraged to give evidence by visiting https://bit.ly/2CFZVyS
The West Midlands has been one of the hardest hit regions in terms of coronavirus cases and deaths, and research suggests it could also see some of the severest economic and social impacts as a result of the virus in the coming months and years.
In response to this, a West Midlands Recovery Coordination Group (WMRCG) has been formed to develop priorities and to inform the region's recovery approach.
The West Midlands has also drawn up a £3.2bn blueprint to recharge the regional economy and create long-term prosperity and has called on Government to use its financial firepower to back it.
The findings reflect the recommendations of the region's Citizens Panel on community recovery, which recently selected health as a key recovery priority, calling for a continuing focus on those most affected by the virus.
The Public Health England Population Intelligence Hub was set up by PHE and the WMCA and forms part of the WMCA's Inclusive Growth Unit to produce actionable insight that can help improve outcomes and reduce health inequalities in the region.