UK
Birmingham says 'thank you' to volunteers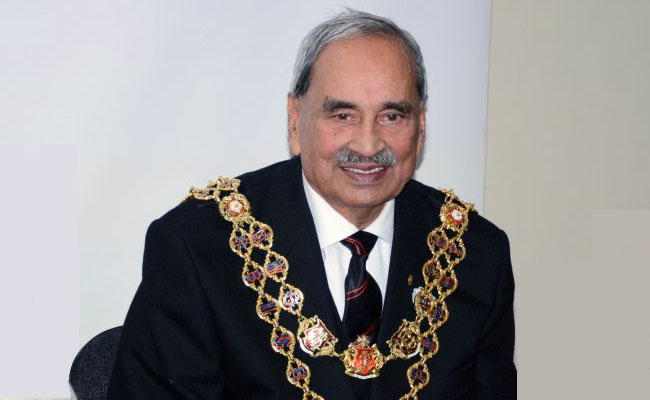 Special 'thank yous' will be issued from this week to Birmingham's volunteers and voluntary organisations who have been helping communities during the coronavirus pandemic.
Whether it was delivering food parcels or personal protective equipment, to picking up neighbours' shopping or offering driving key workers and NHS staff to work – there's an army of volunteers to thank.
Current Covid-19 restrictions prevent the Lord Mayor of Birmingham, Cllr Mohammed Azim, from going to visit projects and volunteer groups to show his gratitude for their efforts.
However to enable thanks to be given, special stickers – bearing the city's crest and a message from the Lord Mayor – will be distributed to all those who played their part in keeping the city going.
The Lord Mayor of Birmingham, Cllr Mohammed Azim, said: "The way in which the people of Birmingham have responded to the pandemic – and the impact they've had and continue to have on our lives – is amazing.
"There is much love in this city, and it is great to see that in such challenging times, so I want to take to say thank-you to the city's unsung heroes for doing what they can – often beyond the call of duty – to help others without expectation of praise or reward.
"These stickers are a small gesture in recognition of the efforts of all those who played – and continue to play – their part in the city's response to Covid-19. I can't wait to see them on display, so everyone will be able to say 'thank you'."
To obtain stickers voluntary organisations should contact the Lord Mayor's Office with details of their activities, how many are required, and a postal address by emailing lord.mayor@birmingham.gov.uk
Individual volunteers should contact their ward councillor – whose contact details can be found on the council's website – with the same information in order to claim their stickers.
Closing date for correspondence is 30 September 2020.