UK
WMCA scraps business rates hike plan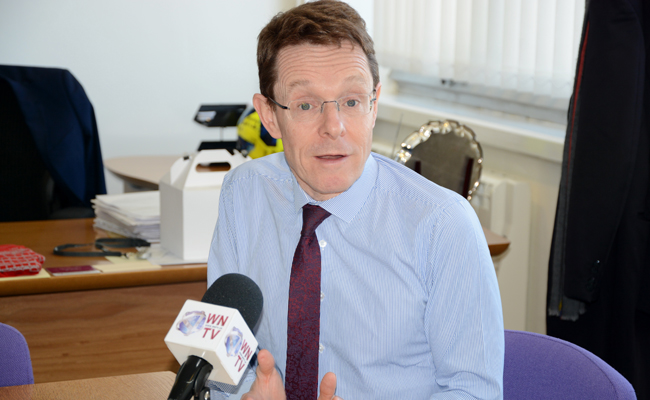 The West Midlands Combined Authority (WMCA) Board is set to confirm that an additional tax on businesses in the region will not go ahead when it meets on Friday, July 26.
The WMCA Board, chaired by the Mayor of the West Midlands, has the power to raise a Business Rate Supplement to invest in new infrastructure projects, if it is approved in a vote of businesses across the region.
The proposal for a blanket increase of 4% for businesses over the whole region had been discussed for a number of years as a way to fund the Metro and other transport, housing and regeneration projects.
This move by the WMCA will avoid businesses paying an additional £34 million per year, if it is agreed this Friday.
In particular, this will help manufacturers with large floor spaces for their facilities, and large retailers who are anchor tenants in high streets across the region.
This commitment has been given in part because the Mayor and the WMCA have attracted over £1.8 billion of extra Government investment in the region since May 2017.
The WMCA will continue to seek further funding in order to invest in transport, housing and jobs in the region through a range of channels including:
Applying for further Government funding at the Comprehensive Spending Review later in 2019
Doing deals with UK and international investors for hundreds of millions of pounds to pay for transport infrastructure projects
Secure support from the future Shared Prosperity Fund, being set up to replace EU structural support after Brexit
Mayor of the West Midlands Andy Street said, "I am delighted that I have been able to give this commitment not to increase business rates for businesses in the West Midlands."
"I have spoken often about the impact business rates are having on the high street and on manufacturers, and I am glad that we have agreement across the WMCA that this additional tax is unnecessary.
"The West Midlands has come together to bring in more money from Government and is looking to attract private sector investment. As we leave the EU, we will push to secure funding which is coming back from Brussels."
Cllr Bob Sleigh, WMCA portfolio holder for finance and cabinet member for resources at Solihull Council, said: "We are able to avoid adding to the burden on business because the WMCA has been successful in attracting funding from Government, including investments worth £1.8 billion since May 2017.
"Our existing schemes and commitments are already funded. Going forward we will continue to seek funding from Government and alternative sources to develop future plans to invest in people, transport and the economy to take the region forward."