UK
Ambitious plans for cycling in the West Midlands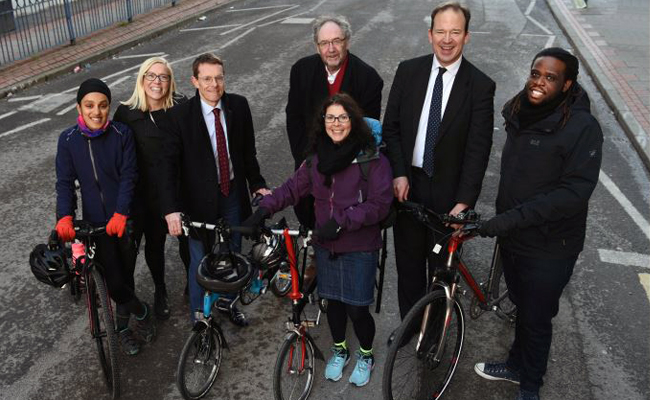 A regionally co-ordinated cycling strategy with funding targeted at 26 priority routes was today (Friday February 8) backed by the West Midlands Combined Authority (WMCA).
Ambitious plans, including goals to raise cycling investment to at least £10 a head each year, were set out in a report endorsed by the WMCA board at its meeting in Birmingham.
In considering the report, which also listed potential investment of up to £250m to improve cycling infrastructure, the board reaffirmed its commitment to see more people making the switch to pedal power.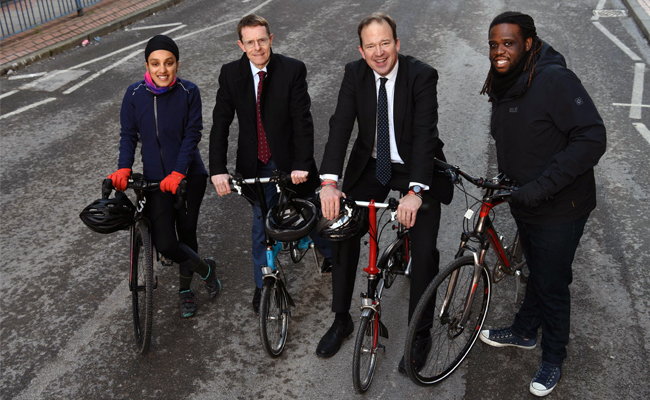 The co-ordinated, region-wide approach to cycling, which is a first for the West Midlands, puts forward 26 priority corridors for investment, covering nearly 200km through Birmingham, the Black Country, Coventry and Solihull.
The report, drawn up by Transport for West Midlands (TfWM), also sets out plans for:
The appointment of a Cycling and Walking Ambassador
A flagship cycling corridor and support for councils to deliver local schemes
The co-ordination of events into a family festival of cycling
New West Midlands Cycling and Walking brands
Working with communities to create great places to cycle and walk
Mayor of the West Midlands Andy Street said: "Cycling can reduce traffic congestion, improve health and wellbeing and reduce pollution. It is good for the cyclist and good for the wider travelling public so we have set out ambitious targets to increase the number of journeys made by bike in the region.
"We have already made a significant start and have also now launched one of the country's biggest bike share schemes with nextbike. Once fully rolled out that scheme will see thousands of bikes for hire on the streets of the West Midlands.
"This shows the scale of our ambitions for cycling but we also know that one of the biggest barriers to cycling is safety, so we are planning to focus investment on 26 key routes that link communities across the West Midlands and offer people a genuine alternative to their cars."
Imandeep Kaur, Claire Williams, Mayor of the West Midlands Andy Street, Cllr Roger Lawrence, Hannah Dayan, Jesse Norman MP and Daniel Blyden 
The Cycling and Walking Minister Jesse Norman, who visited Birmingham this week, said: "Getting people cycling and walking is key to improving air quality, encouraging healthy exercise, and boosting our high streets and economic productivity.
"These new safe cycle routes, which the Department for Transport is supporting through the Transforming Cities Fund, will help to make cycling the natural choice for journeys across the region.
"We are also investing around £2 billion to support cycling across the country as part of our long term Cycling and Walking Investment Strategy."
Leader of Birmingham City Council, Cllr Ian Ward, added: "It's clear that we need to change the way people travel across the West Midlands, so in addition to getting more people walking and using public transport, one of our key ambitions is to see more people cycling.
"In recent years we've launched innovative schemes to get people on their bikes. Through the Birmingham Cycle Revolution and initiatives like the award-winning Big Birmingham Bikes, we've focussed on education, training and of course promoting the many benefits of cycling.
"But if we are going to persuade more people to make the transition from four wheels to two, people have to feel safe on their bikes and we have to look at everything from road layouts to other cycling routes across the region.
"By increasing the investment in cycling and walking, we're signalling our determination to improve air quality, tackle congestion and improve the health of people across the region."
Imandeep Kaur, Mayor of the West Midlands Andy Street, Jesse Norman MP and Daniel Blyden 
Cllr Roger Lawrence, WMCA portfolio lead for transport and leader of the City of Wolverhampton Council, said: "Cycling and walking are a vital part of an integrated transport system.
"We are witnessing a revolution in transport in the region with investment in new rail, tram and rapid bus routes. This report sets out how we are also being equally ambitious for cycling."
The WMCA board has already allocated £6 million from the region's Transforming Cities Fund and this will now be used to deliver one of the priority cycle routes set out in today's report.
It is also forecast that a total of £104 million will be invested in West Midlands cycling infrastructure by a range of organisations over the next four years. This will often involve installation of facilities alongside other developments.
The full report can be downloaded here.