UK
WMCA makes top ten of most inclusive employers in the country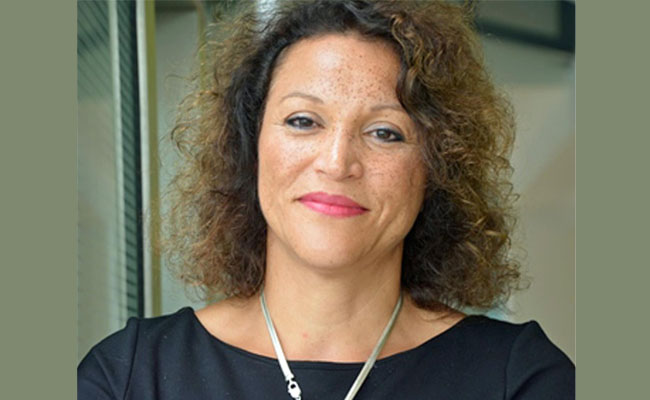 Deborah Cadman chief executive of the West Midlands Combined Authority
Birmingham: The West Midlands Combined Authority (WMCA) has been named in the top 10 most inclusive employers in the country.
The WMCA has been announced as the seventh most inclusive by the National Centre for Diversity, the UK's leading organisation for promoting equality, diversity, and inclusion which each year announces its Top 100 Most Inclusive Workplaces.
This year the WMCA jumped up 17 places from its previous 2020 ranking of 24th.
Deborah Cadman chief executive of the West Midlands Combined Authority said: "Inclusivity is something close to my heart and I am delighted that our hard work has been acknowledged by making the National Centre for Diversity's top 10.
"We have developed initiatives to make the Combined Authority an inclusive and fair place to work and thrive and have made being inclusive one of our four core organisational values which affects how we go about our daily work
"We have seen significant progress in gender representation over the past few years and have a fully gender balanced senior leadership team."
The Top 100 Most Inclusive Workplaces index is put together as a result of a company survey sent by the National Centre for Diversity to all employees from organisations that are working towards the Diversity Investors in Diversity or Leaders in Diversity accreditations. An algorithm is then used to benchmark the companies and compile the Index.
The list is compiled to recognise and support the companies that are held up as the best in promoting equality, diversity, inclusion and fairness in the workplace, through implementing excellent policies that deliver transformational change.
To gain the accolade the WMCA demonstrated how the benefits of workplace inclusivity are promoted through mandatory training, regular campaigns, as well as formal and informal engagement with staff. It illustrated that inclusivity is embedded within key internal processes including recruitment, performance management, career development and learning to reward and recognition. In addition, it highlighted positive action initiatives such as its 'building our future workforce' strategy which provides underrepresented groups with a range of skills and opportunities.
Solat Chaudhry, chief executive at the National Centre for Diversity said: "I send my warmest congratulations to the West Midlands Combined Authority on successfully reaching number seven in the Top 100 Most Inclusive Workplaces Index 2021. It's been a challenging year and yet, it has not dented the excellent work that organisations and individuals do in promoting FREDIE – Fairness, Respect, Equality, Diversity, Inclusion and Engagement – best practice.
"We had to have these awards this year. We could not ignore the fantastic efforts that everyone has continued doing. I congratulate everyone who works so hard day-in day-out to maintain these high standards.
"Through the work of the FREDIEs we are able to build a better society, and our winners come from a wonderful cross section of private, public, education and charity sectors representing the very best."
In 2017 the West Midlands Combined Authority set up the West Midlands Leadership Commission to help people from under-represented parts of society make it to the top of the career ladder.
Anita Bhalla OBE chair of the Leadership Commission said: "As a region with so much diversity it is fitting that a West Midlands employer has made the top 10.
"As well as diverse we are also a young region, and it is important that employers give out positive messages to our future workforce that they provide fair places to work."
Councillor Brigid Jones, who is the WMCA portfolio lead member for inclusive communities and deputy leader at Birmingham City Council, said: "It is important that organisations don't just talk about inclusion, but are able to demonstrate it; equality, diversity and inclusion should be visible.
"By making the top 10 the Combined Authority is setting an example for other employers in the region to follow."
The top 100 was announced this year at an online ceremony held by the National Centre for Diversity.