World News
UKPNP Europe Zone Convention held in Geneva, Switzerland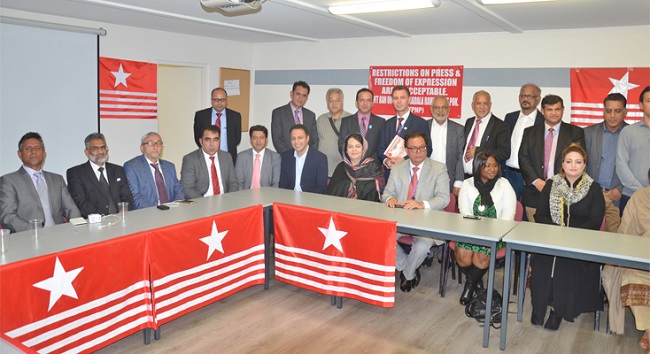 Geneva: The United Kashmir People's National Party (UKPNP)  held it's Europe Zone Convention under the supreme supervision of Exiled Chairman UKPNP Sardar Shaukat Ali Kashmiri, in Geneva during 36th session of the United Nations Human Rights Council on 20th September-2017.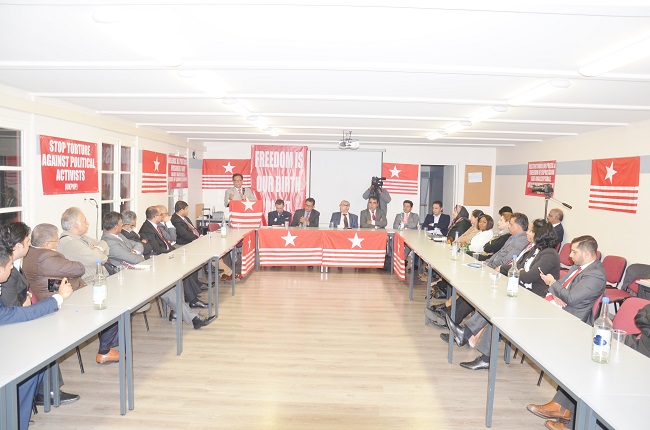 A larger number of Party cadre and leaders of the sister organizations, civil society representatives, Journalists and locals participated In this convention. Discussion also focused on important party issues and the announcement of the new body of UKPNP Europe.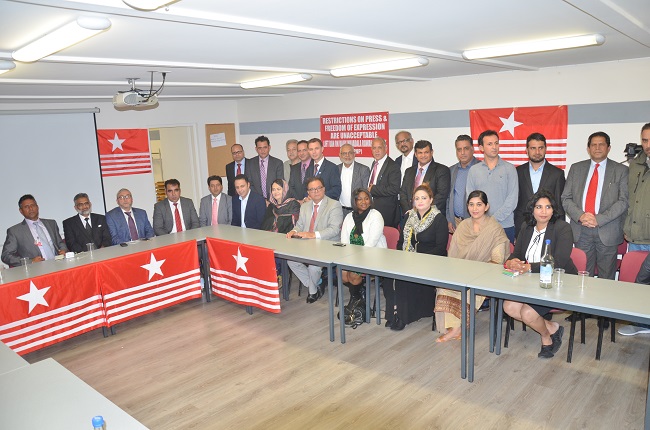 The following cabinet has been unanimously elected for the UKPNP- Europe Zone.1- President: Sardar Amjad Yousaf – Great Britain. 2- Senior Vice President: Mrs Faria Attique- Great Britain.
3- Vice President: Sikandar Abbas- Belgium.4- General Secretary: Asif Abbas – Italy 5- Deputy General Secretary: Iftikhar Ahmed- Italy 6- Organizer: Saqib Rafique- Great Britain 7- Deputy Organizer : Yasir Akhlaq – Great Britain 8- Secretary Finance : Yasir Arafat- Spain.9- Secretary Information: Sajid Hussain – Belgium.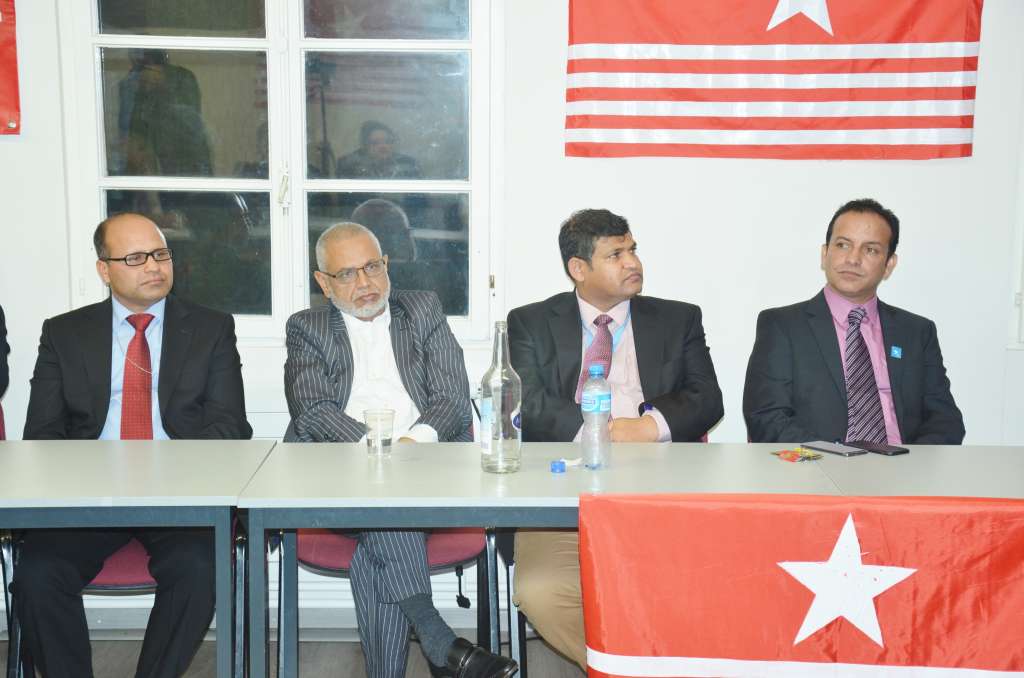 The oath of the newly elected office bearers was taken by Mr Nasir Aziz Khan, Former Central Spokesperson of the United Kashmir People's National Party.  In attendance amongst others were Mr Usman Kiani, President of the United Kashmir People's National Party – Great Britain Zone, Mr Naeem Khan, President of UKPNP- Greece Unit, Mr Israr Ahmed, General Secretary of the United Kashmir People's National Party Greece Unit, Mr Gul Wani, member of the UKPNP, Concillor Ghulam Hussain President Kashmir Freedom Movement UK & Europe, Councillor Ali Adalat, Dr Misfer Hussain President Jammu and Kashmir Liberation Front UK & Europe, Mahmood Kashmiri Chairman Chairman Jammu Kashmir National Independence Alliance UK, Prof Naela Quadri Baloch, Raja Mohammed Shabbir Khan Chairman Europe & Asia Human Rights Commission ,Jamil Maqsood, Sajid Yaqoob,Sarfraz Ahmed and Party activists from Italy, Switzerland and other EU states were also present.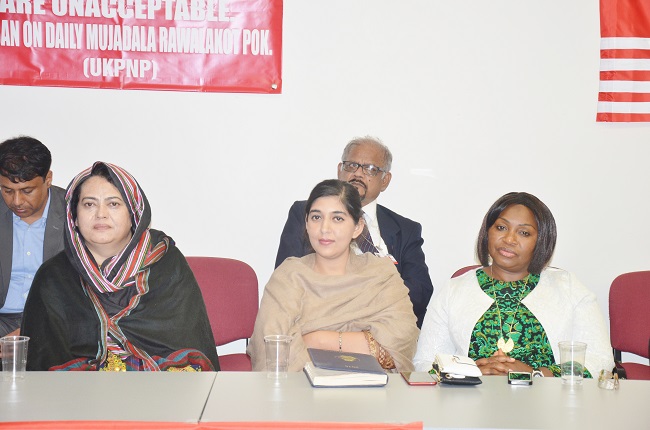 All the participants congratulated new leadership of the United Kashmir People's National Party (UKPNP) Europe Zone and expressed their hopes for the best political struggle for the unification of the erstwhile state of Jammu Kashmir and Gilgit-Baltistan. Coverage by S M Irfan Tahir Photojournalist National Union of Journalists (NUJ) Great Britain.