UK
UKPNP Delegation to hold protest at the UNHRC Geneva, Switzerland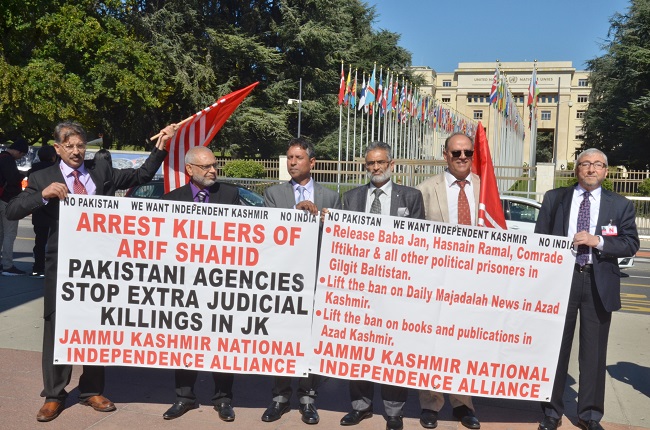 Geneva: United Kashmir Peoples National Party (UKPNP) Delegation held a protest about the Kashmir Issue under the supreme supervision of Exiled Chairman United Kashmir Peoples National Party Sardar Shaukat Ali Kashmiri.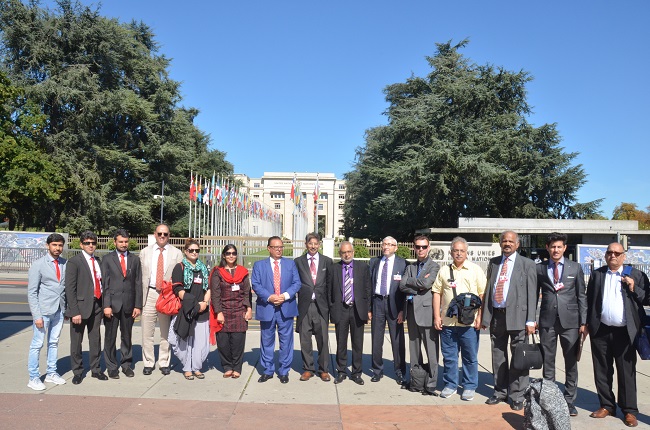 The protest at the famous Broken Chair near Palais de Nations, the venue for the 36th Session, was participated in by different Kashmiri and Pakistani based organizations, who are presenting a case to the UNHRC against the human rights violations on both sides, the Pakistan administrative and Indian administrative parts of Kashmir.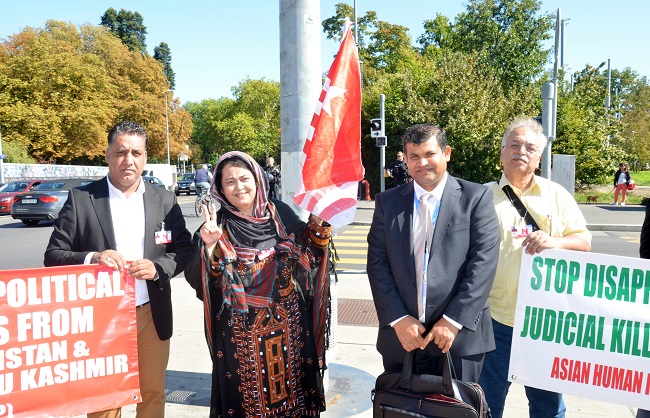 They also demanded the support of the international community to create a free independent Kashmir. Different political and civil society organizations participated especially the Baluchistan & Sindhi community of Pakistan.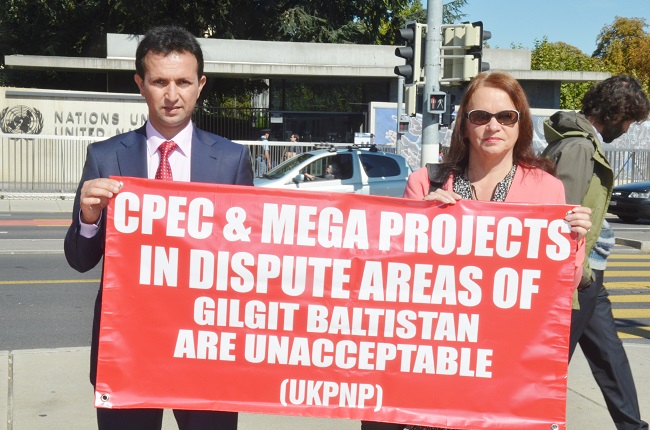 The objective of this protest was to draw the attention of UN High Commissioner for Human Rights and the international community towards serious human rights violations in former Princely State of Jammu and Kashmir and its Peripheries and minorities rights violation in Pakistan.
The demonstrators highlighted the plundering of natural resources in so-called Azad Kashmir and Gilgit Baltistan.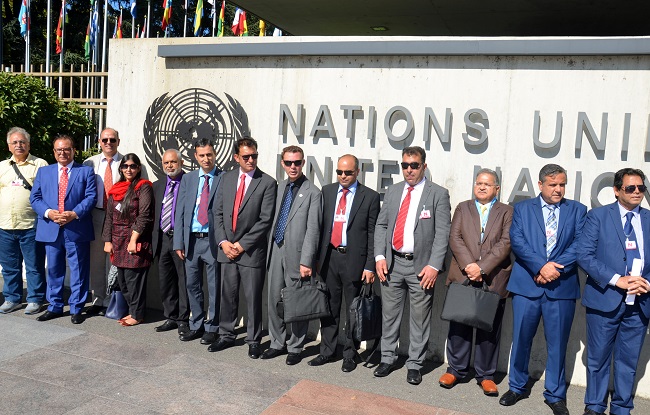 Special participation by Professor Lakhu Luhana World Sindhi Conference ,Munir Mengal Baluch Leader , Arif Ajakia, UKPNP Europe Zone President Sardar Amjad Yousaf Great Britain,Senior Vice President: Mrs Faria Attique Great Britain,Vice President: Sikandar Abbas Belgium, General Secretary Asif Abbas Italy, Deputy General Secretary: Iftikhar Ahmed Italy, Organizer: Saqib Rafique Great Britain, Deputy Organizer Yasir Akhlaq Great Britain, Secretary Finance Yasir Arafat Spain.Secretary Information Sajid Hussain Belgium,Usman Kiani, President of the United Kashmir People's National Party Great Britain Zone,Naeem Khan, President of UKPNP Greece Unit,Israr Ahmed, General Secretary of the United Kashmir People's National Party Greece Unit,Gul Wani, member of the UKPNP, Councillor Ghulam Hussain President Kashmir Freedom Movement UK & Europe, Councillor Ali Adalat, Dr Misfer Hussain President Jammu and Kashmir Liberation Front UK & Europe, Mahmood Kashmiri Chairman Chairman Jammu Kashmir National Independence Alliance UK, Prof Naela Quadri Baloch, Atif Khalid ,Nighet John,Jamil Maqsood, Sajid Yaqoob,Sarfraz Ahmed and many others Coverage by S M Irfan Tahir Photojournalist National Union of Journalists (NUJ) Great Britain.