UK
Plans to speed up bus journeys on one of Birmingham's busiest commuter routes unveiled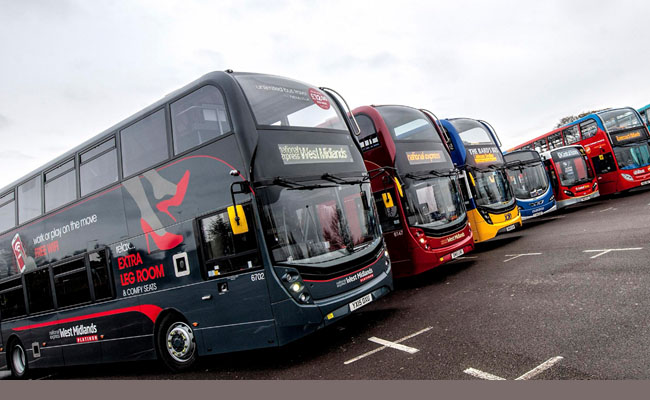 People who live, work and travel around Birmingham are being asked for their views on proposals for bus priority measures to be introduced along Alcester and Moseley Road, to help buses, including the popular number 50, beat traffic queues.
The scheme is being proposed by Transport for West Midlands (TfWM), part of the West Midlands Combined Authority (WMCA), in partnership with Birmingham City Council.
Plans include a new bus-only road on Highgate Middleway and part-time bus lanes in both directions between the Middleway and Moseley.
The A435 Alcester Road carries more buses than any other road in the West Midlands, with nearly seven million bus passengers using the route every year.
Almost £20m has been invested into the West Midlands since 2017 to improve journey times for bus passengers as part of a 10 year plan  to reduce congestion, which also includes plans for the reopening of the Camp Hill rail line in south Birmingham to passenger services for the first time in 80 years.
And last week the West Midlands received £24 miillion Government funding for further measures to improve bus journey times and reliability in Birmingham and Dudley.
Cllr Wasem Zaffar, cabinet member for transport and environment, Birmingham City Council, said: "With the emergency situations around air pollution and climate change, we must continue to improve Birmingham's public transport, offering people a real and viable alternative to the private car.
"We know that people want bus services to offer quick and reliable journey times. Bus priority, especially through bottlenecks like Balsall Heath, is the way to achieve this."
Under the proposals, bus lanes would be created by widening the road to four lanes in Balsall Heath local centre and restricting on-street parking.
On Highgate Middleway, the new bus-only road would be created using the existing central reservation. Improvements to pavements and walkways are also proposed in Balsall Heath to making walking and cycling more pleasant, including re-planting trees.
Laura Shoaf, Managing Director, Transport for West Midlands, said:  "Good bus services which run on-time are essential to help more people move around the West Midlands, however, we know that congestion can often prevent this from happening, especially during the rush hour.
"This is why we will deliver 24 schemes between 2018 and 2021 which make journeys by bus a priority across the region and speed up journey times for our passengers.
"Alcester Road is one of the most congested roads in and out of the city, particularly through Balsall Heath, so we know it's an important route for lots of people – we have ideas of how we can improve things for our passengers but we want to hear their views."
If the plans are supported, work is anticipated to start early in 2020 to be completed in time for the start of the Birmingham city centre Clean Air Zone.
Drop-in sessions are being held on the following dates in October, where people can find out more and ask questions:
Tuesday 15th October – 5.30pm – 7pm
Chamberlain Health and Fitness Centre, 1 Belgrave Road, B12 9FF
Thursday 24th October – 2pm – 5pm
Balsall Heath Library, 497 Moseley Rd, B12 9BX
Views are being invited until Friday 8 November, have your say online:
www.birminghambeheard.org.uk/economy/alcester-road-bus