UK
Transport for West Midlands unveils revised plans for A34 Sprint route through Perry Barr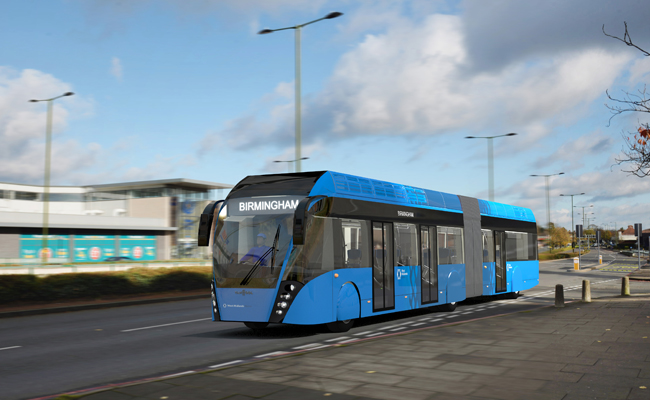 Transport for West Midlands unveils revised plans for A34 Sprint route through Perry Barr
Revised plans follow public consultation and reinstate more than 80% of parking spaces earmarked for removal
Sprint is a key feature of region's integrated and sustainable transport plan
Transport for West Midlands (TfWM) today unveils revised plans for the A34 Sprint bus rapid transit route between Birmingham and Walsall.
The revised plans follow a public consultation, which concluded in October 2018 and raised concerns about the loss of parking spaces in the Perry Barr section of the 14.5km route.
Having listened to local people and taken advice from transport professionals and highways experts, Transport for West Midlands can announce that more than 80% of the parking spaces originally earmarked for removal have been retained in the revised plans.
Out of 371 spaces in Perry Barr affected by the route, only 45 (or 12%) will now be lost as part of the revised plans. This compares with 233 spaces that were due to be removed under the scheme considered during the consultation.
The parking spaces have been retained thanks to modifications to some road verges and parts of the central reservation of the A34.
Sprint is a reliable, frequent and low-emission bus-based transit system offering the comfort, look, and feel of a modern tram or light rail system. It will use the existing road but there will be alterations to the A34 to ensure the traffic flows as smoothly as possible through Perry Barr.
Dedicated bus lanes will be created along some sections to minimise congestion at "pinch points." Sprint will also have priority at traffic lights to ensure the quickest journeys possible. Tickets are purchased prior to boarding at new Sprint shelters, further reducing on-board delays. Journey times are forecast to be more than 20% quicker than conventional bus services.
Although Sprint is a longstanding feature of Transport for West Midlands' strategic plan, delivery of the A34 Sprint is being accelerated to cater for the large number of spectators, athletes, media and volunteers who are expected to attend the Birmingham 2022 Commonwealth Games at the Alexander Stadium.
Angela Hosford, head of Sprint, TfWM said: "Sprint will offer quick, reliable journey times to local people and contribute towards efforts to reduce car use and combat harmful vehicle emissions. We are determined to get this important scheme right.
"We have listened to the concerns of local residents between Perry Barr and Great Barr and welcome their engagement. In light of their comments, we revisited the original proposals to see how we could accommodate residents' wishes while retaining our commitment to introducing a sustainable public transport solution for this heavily used route.
"We are delighted to announce that we have been able to retain a large number of parking spaces without diminishing our central objective of delivering a reliable, sustainable transport option for local people."
Laura Shoaf, managing director, TfWM, said: "Sprint will improve transport for local people who live and work near the A34. I am pleased that residents' concerns have been reflected in the revised design for the Sprint route without diluting the anticipated positive impact of the scheme. This is a good example of transport planners and residents working together to improve local neighbourhoods."
The £42 million Sprint scheme is part of the wider £500 million regeneration of Perry Barr, which includes integrated transport improvements, hundreds of new homes, walking and cycling routes, a new school, high-quality public spaces and the refurbishment of the Alexander Stadium, which will host athletics during the Commonwealth Games.
The A34 is one of three Sprint schemes that are being prioritised for the Commonwealth Games and include Birmingham Airport and Solihull to Birmingham (A45), and Sutton Coldfield to Birmingham via Langley (Phase 1).