UK
How children are helping transform Walsall St Paul's bus station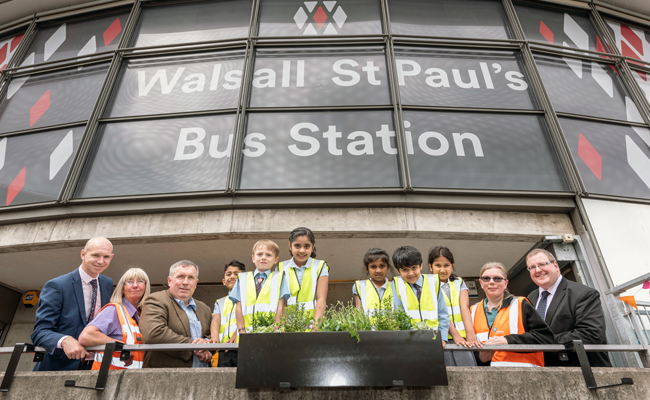 Walsall school children have brightened up their town's bustling bus station with colourful flowers.
The year 2 children from Blue Coat Infant School picked up some trowels and watering cans and, with help from Transport for West Midlands (TfWM) staff, filled five new planters around the St Paul's Bus Station.
As well as giving the station a fresh look the plants are environmentally friendly and help to reduce carbon dioxide around the station,
The children arrived by bus and took part in a treasure hunt, while learning about the role that St Paul's plays in the life of the town centre.
The planters have been installed as part of the ongoing £680,000 transformation of St Paul's Bus Station which includes new cycle racks, information screens, refurbished toilets and waiting area and a new lick of red paint. This work be completed by the end of this year.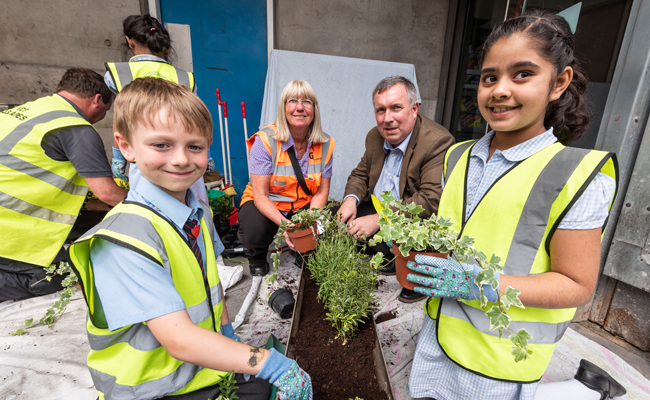 Harley and Raveena, both aged 7, with bus stations supervisor Sue Tycer and Deputy Leader of Walsall Council Adrian Andrew.
TfWM, which is part of the West Midlands Combined Authority (WMCA), is running a region wide Brighter Bus Station scheme to involve the community, including schools, in creating a better environment for visitors.
Executive Head Anthony Orlik said: "The children were excited to take a bus ride and be asked to help with the planting. They know this is good for the environment, as is travelling by bus, and they were most interested to learn all about their local bus station."
"I would like to thank Transport for West Midlands for organising a brilliant afternoon for the children."
Transport bosses are also looking to open up bus stations for community uses and recently an employment and training advice service for job seekers, run by the Walsall Works Team, was opened in the National Express Travel Shop.
Walsall Council deputy leader cllr Adrian Andrew thanked the children for their efforts.
He said: "We are seeing great investment in Walsall St Paul's bus station and it is right that local children are being involved.  After all, it belongs to the community and they will be using this bus station for many years to come.
"The children have done a fantastic job and can be proud of their efforts to brighten up the place."
Cllr Ian Ward, WMCA transport portfolio holder and leader of Birmingham City Council, added: "Our bus stations are gateways to many of our town and city centres and we are working to make them as welcoming to visitors as we can.
"The investment also demonstrates our commitment to public transport and making it easier and more affordable for people to consider leaving their cars at home and getting the bus instead."