World News
The UN Security Council and its subsidiary bodies have strict stipulations for their relevant operation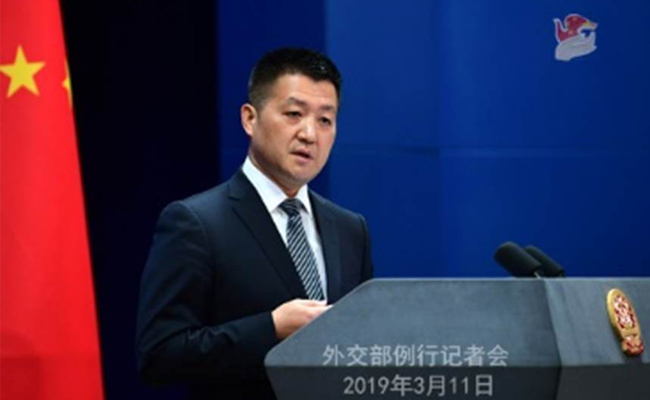 Foreign Ministry Spokesperson Lu Kang's Regular Press Conference on March 11, 2019
Q: The issues regarding terrorist Masood Azhar's case is coming up in UN Security Council's 1267 Committee again on March 13, according to reports. There was an appeal by India on Saturday that all the permanent members of the UNSC should declare him a terrorist this time in light of the recent tensions between India and Pakistan. Can a decision of China be expected this time? Can you again give us some insight into it?
A: The UN Security Council and its subsidiary bodies have strict stipulations for their relevant operation. You just quoted what the reports said about how the relevant discussions went inside the UN subsidiary body, which is quite dubious. I'm afraid no judgment should be based on the information gathered through an inappropriate channel.  
We already stressed China's position on the listing of terrorist organizations and individuals in the UN Security Council 1267 Committee on many occasions. China has all along participated in relevant discussions in a responsible manner and in strict accordance with the rules of procedure and provisions of the 1267 Committee. China will continue to communicate and work with relevant parties in a responsible manner so as to properly resolve this matter. Only by making a decision through responsible and serious discussions can we resolve the issue in a sustainable manner.
Follow-up: China is also holding talks with both countries during this current round of tensions between India and Pakistan. Is the issue of counter-terrorism being discussed?
A: A series of incidents have transpired between Indian and Pakistan recently, which as we see is not conducive to the peace and stability in South Asia. Like I said before, China has been mediating between the two sides, engaged in dialogues and working very hard to promote talks, ease tensions and improve their relations. In our exchanges of views on regional situation, the security issue features in our discussion with Indian and Pakistan. We have had extensive and in-depth talks with both sides.