UK
Teefa in Trouble releases second track, Chan Ve
Following the success of the release of Item Number trending at #1 across YouTube with over 4 million views,Teefa in Trouble's second music release, Chan Ve has been released worldwide.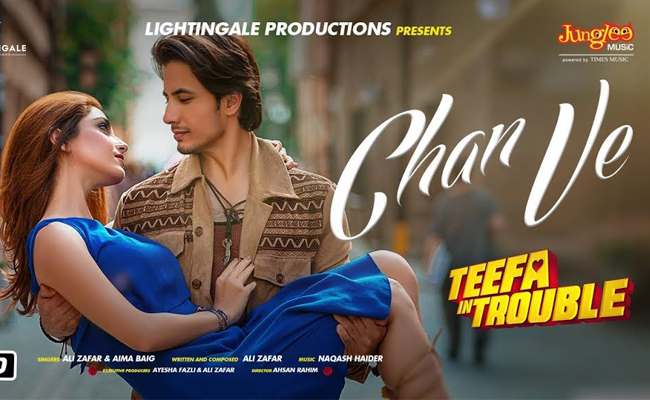 A soulful song that speaks of love and romance, Chan Vehas been written and sung by Ali Zafar featuring Aima Baig with music by Naqash Haider.
Teefa In Trouble director Ahsan Rahim said:"Chan Ve is my absolute favourite from the list of music tracks. I remember when Ali made me listen to it, we really didn't have that much of a space in the screenplay but listening to the song inspired to create that space as a travel song. Once we went to shoot it we came across the most beautiful locations on the way, the warmest of sunlight and clouds that moved with music. The song blew with the wind as we were shooting it leaving us with countless memories."
On writing the song, Ali Zafar said: "Chan Ve is one of my personal favourites. It is difficult to write poetry for one song in two languages, which is what I hoped to do for Chan Ve which is in Punjabi and English. But while the song speaks two languages, the most important is that of love; and that is what Chan Ve is all about." 
Singer Aima Baig said: "Chan Ve has its own very magnetic vibe. It is super catchy and for me it is one of those 'must have' songs in one's music list! Recording this with Ali was great fun".
Directed by Ahsan Rahim,Teefa in Trouble will be released in cinemas globally on 20thJuly 2018.
Watch the song video from Teefa In Trouble here:
https://www.youtube.com/watch?v=qvqyHS-Rycs