UK
Survey launched ahead of Dudley regeneration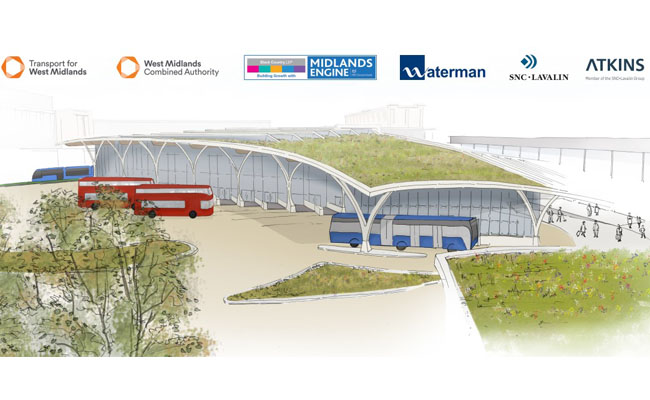 Residents and businesses who use Dudley town centre are being urged by Transport for West Midlands (TfWM) to take part in a travel survey ahead of more than £210 million investment.
The survey aims to raise awareness of the improvements being made to Dudley, which include plans for a Metro extension from Brierley Hill to Dudley and a brand new transport interchange, and find out how people travel in the area.
TfWM, part of the West Midlands Combined Authority (WMCA), will use the information to help people plan ahead and make changes to their journeys while the work takes place.
Other projects due to be completed in the next four years as part of Dudley's regeneration programme include construction of the Very Light Rail Innovation Centre, the Institute of Technology and an expansion at the Black Country Living Museum.
The Portersfield site in Dudley Town Centre will undergo major redevelopment and there will be changes and improvements to the road network.
Survey responses will be used to identify the most popular times and ways people travel around Dudley to develop journey planning solutions and options for travel while the work is carried out.
Solutions which could be explored by TfWM, include:
Advising when and how to travel to avoid the busiest times
Supporting people to car share
Exploring off peak ticket offers
Identifying the busiest routes and most popular journeys and providing alternatives
Working with local businesses to provide advice and support with car share schemes, cycling benefits, corporate ticketing, and flexible working schemes.
Alan Lunt, deputy chief executive at Dudley Council, said: "The next few years will see major change in the Dudley Town Centre area and we are excited that these major projects will soon start on site.
"We are also keen to minimise any disruption during the construction period. We are delighted that Transport for the West Midlands are launching this survey. I would encourage local residents, businesses and those who use and visit the Town Centre area to complete the survey so that travel patterns are better understood and appropriate solutions can be put into place"
Anne Shaw, director of network resilience, TfWM said: "We're really keen to find out how people travel in and around Dudley town centre so we're pleased to be able to support Dudley Council while the work takes place.
"There are many exciting things happening in the region and it's important we understand people's journeys to we can help them continue to get from A to B while essential work takes place."
To take the survey please visit: www.networkwm.com/Dudley.
The survey closes on Monday, 16th December 2019.
For travel updates and advice while the work takes place, please sign up here.