UK
Support the Campaign to Save 14 Birmingham Council Nurseries From Closure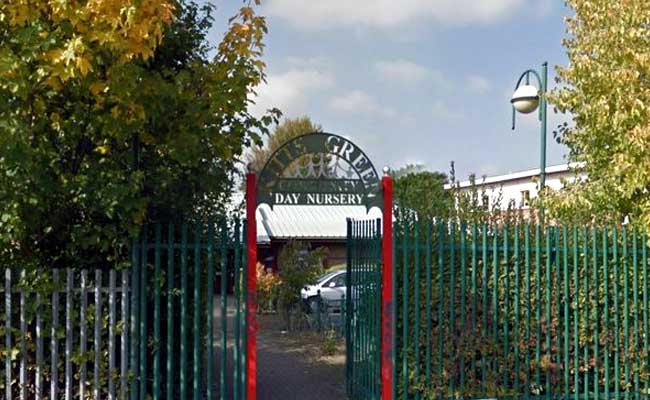 The Council is planning to close all 14 of its Day Nurseries. This is the recommendation of the Review of Council Run Day Nurseries for the Cabinet meeting on Tuesday 12 December.  (See Cabinet Agenda Pack – Public – 12122017 ) It means the 600 children who use the nurseries, which are in some of the poorest areas of the city, will lose their places, and 120 staff will lose their jobs.
| | |
| --- | --- |
| Wards | Council Nurseries |
| Bordesley Green | St Benedicts |
| Bournville | Reameadow |
| Ladywood | Ladywood |
| Lozells and East Handsworth | Birchfield, Cherry Tree, Lime Tree |
| Nechells | Bertram, Golden Start |
| Shard End | Kitts Green |
| Soho | Soho, Summerfield |
| South Yardley | Oaklands |
| Springfield | Park Road |
| Washwood Heath | Sunshine |
The buildings will be offered to the private childcare market but there is no guarantee that the private sector will find them profitable enough to take over, or that they would employ the staff. If they did, fees for parents would be higher and staff pay and conditions probably worse.  Full closure of the nurseries is planned for the end of August 2018. A consultation will begin in January with a final decision in April.
The Council report itself acknowledges the damaging impacts of closure:
4.4.2 The potential impacts to closing the nurseries are:
• Loss of provision locally for children under five and their families in the named wards across Birmingham if the childcare market does not see a sustainable model for delivery;
• Accessibility of services to existing families if they are moved or relocated to other nursery providers;
• One hundred and twenty staff redundancies across the fourteen nurseries if the childcare market does not see a sustainable model for delivery;
• Potential for not meeting the sufficiency duty – which requires the Local Authority to secure sufficient early years provision;
• Implications for other services currently co-located in council buildings currently delivering nursery services.
The planned closures are of course the result of the Government's ongoing savage cuts in the Council's budget. But that doesn't excuse the Council – it's a question of priorities. The amount of money needed to keep the 14 open is a tiny proportion of the Council's budget and the closures would contribute towards further widening of the huge equality gap in the city at the expense of families in the poorest areas.
Already a campaign has started, begun by parents at the Park Road Nursery in Sparkhill and the local Kashmiri Women's Council – see the report on the BATC website on 26 November. The campaign is now city-wide, calling for all 14 Council Nurseries to kept open, backed by GMB, NEU-NUT and Unison staff unions and Birmingham Trades Union Council, Birmingham Against the Cuts and the People's Assembly. They have called a city-wide Community Meeting to take the campaign forward.
Come to the Campaign Planning Meeting on Saturday 16 December
1-3pm, Faithful Neighbourhood Centre, 10 Court Rd Sparkhill B11 4LX
Visit the Birmingham Against the Cuts website for regular news, analysis and campaigns