UK
Karde haan by Rameet Sandhu Worldwide release 17TH April 2019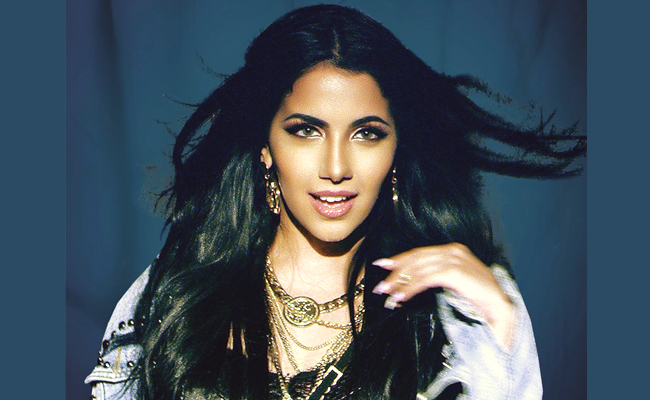 Following the international success of ''Talli Hogiya'' with Dr Zeus and Curtis Young (son of Dr Dre), pop's edgiest sensation Rameet Sandhu has released yet another song  ''Karde Haan'' under the T Series banner.
The release of Rameets Sandhu's 5th track, which has officially been announced and is sure to be an international success judging by all her previous songs which have all climbed numbers on the top lists, this one is definitely going to a number 1 hit.
The song poster and trailer is sparking an intense response from fans and media, " Karde Haan'' The descriptive song has lyrics by Tirath Sandhu, Mumzy Stranger,  Salma Blake, Music by SP and features MNV.
The song video and performance of ''Karde Haan'' has been taken to another level from any of her previous tracks – with Rameet at her best with her amazing vocals and stunning looks and choreographed dance moves.
"I'm super excited about this song as I have put in a lot of hard work towards the whole project. I'm hoping you guys love it as much as I do. I have always loved the idea of doing pop music with a Punjabi vibe, so I sat with Mumzy and made this new composition with him. For the lyrics, I sat with my dad who has written my songs previously. We bounced a few ideas together to create this amazing song!" Rameet commented.
Rameet Sandhu  is no stranger to stardom, an British Asian singer, actress, dancer, hailing from Glasgow, Scotland having graduated with a degree in Acting and Performance and   the former winner of the 'Miss India Scotland' title in her teens, Rameet is no stranger to the limelight from a young age, participating over the years in the local Glasgow talent show circuit. She released her debut album titled 'Dil Milde' at the tender age of 11, produced by renowned Indian music director Atul Sharna. The entire album featured traditional Punjabi folk songs by Rameet and her brother, Lord Munmeet.
Rameet's talent is limitless. As an actress she has starred in the BBC TV series 'Half Moon Investigations' as well as several short films and documentaries. As part of the 'Stranger Family' in 2012/13, Rameet released her single 'Peengh' to great success in the Asian music charts, as well as featured on the massive summer single 'Ghetto' alongside Mumzy Stranger, Junai Kaden, Tasha Tah and Char Avell.
Her debut solo single 'Kuriya' was one of the stand-out party tracks of summer 2014, paving the way for this young and talented future star to make her mark in the UK and beyond.
After the success of 'Kuriya; Rameet released 'Tere Karke' produced by Surinder Rattan which went straight to number 1 on to the world charts on iTunes.
2015 saw Rameet pursue her acting career where she stared alongside award-winning Punjabi singer Hardy Sandhu in 2017. Which was followed by Game of Clones a reality show on E4.