UK
Questioning 'Voluntary Returns' Open invitation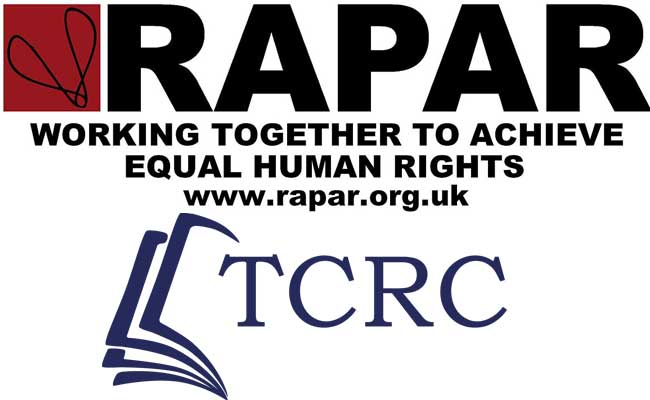 TCRC and RAPAR invite all voluntary/third sector/charitable groups and organisations to sit together, talk through, write down, agree and send our questions and concerns about voluntary return surgeries in the communities.
If any group in Greater Manchester – or from elsewhere in the UK – who can't be at this meeting, have any clear questions/concerns already written down, please email them to
admin@rapar.org.uk or thrive@tcrc.org.uk and we will bring those forward into the meeting.
Tuesday 13th February 6pm – 8pm.
TCRC 1st Floor, Richmond House, 11 Richmond Grove, Ardwick, Manchester, M13 0LN
From RAPAR & Manchester TCRC