UK
PPC team interacts with students at the High Commission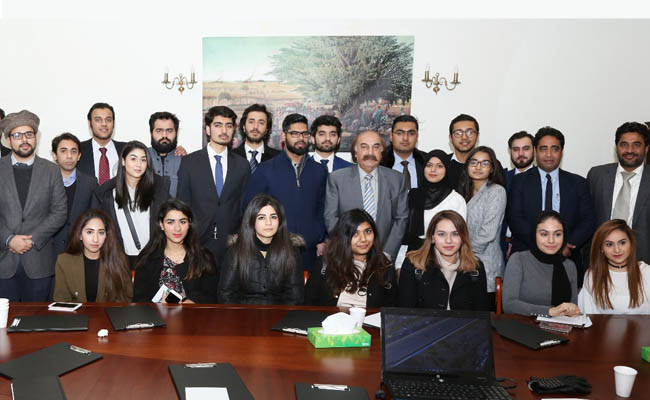 The Pakistan Peace Collective (PPC) team headed by its Chief Executive Officer (CEO) Mr Shabbir Anwer interacted with a group of 24 British Pakistani students from 11 British academic institutions at the High Commission on 20th March 2018.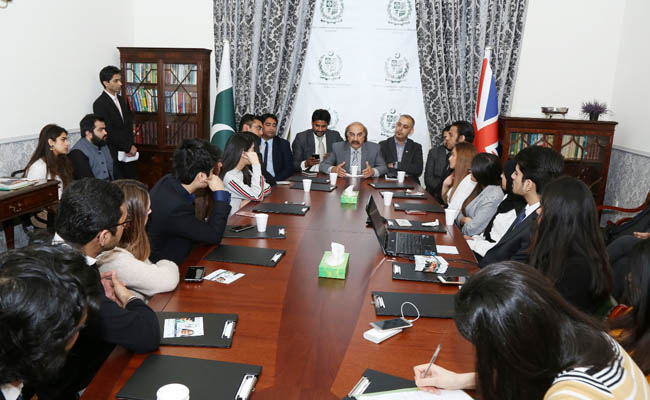 The PPC is a research and communication project of the Ministry of Information, Broadcasting, National History and Literary Heritage, Islamabad. It runs various communication campaigns to promote safer charity practices and to build resilience of the Pakistani people against violent extremism.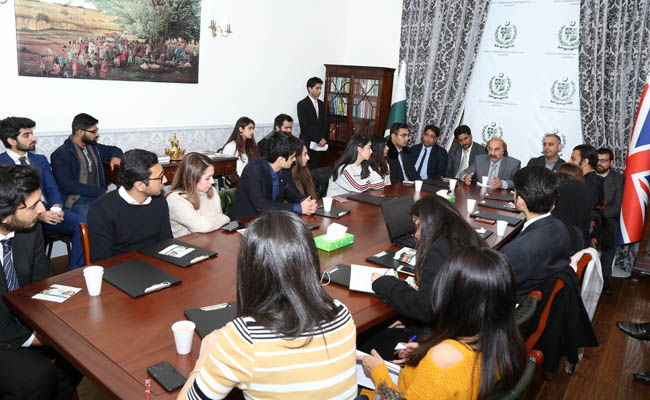 The High Commission arranged this meeting to apprise the British Pakistani students about the efforts of Pakistan to address the issue of violent extremism through various communication campaigns.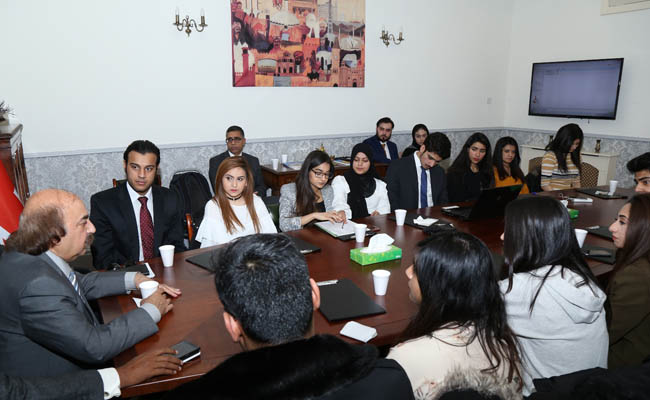 The students were briefed on communication campaigns planned of the Government to promote safer charity practices and to build the confidence of the nation in face of extremism and terrorism. During the Q&A session, the students asked searching questions and gave valuable input to build national narrative against extremism and terrorism.
The PPC team is on an official visit to the UK where it is holding interactions with the diaspora, students, British government departments and think tanks.