UK
Pakistan's Elections July 25th, 2018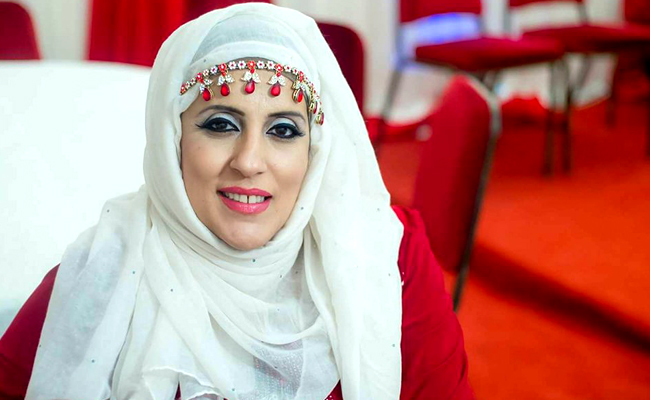 Winning An Outright Majority – Mission Impossible
Shaghofta Akhtar – Nottingham. UK
Pakistan's former chief justice has been sworn in as the caretaker Prime Minister ahead of the elections of July 25th, 2018. Nasir-ul-Mulk and an interim government will run the country as Pakistan's three main political parties campaign to win over the electorates.
In the past year, the Pakistan Muslim League-Nawaz (PML-N) party has seen a Prime Minister, its founder Nawaz Sharif and foreign Minister both ousted by the courts, while its finance minister, charged with corruption, fled the country. All these issues just distract the party from doing what it needs to do in an election said Huma Yusaf, a columnist and Wilson Centre Global Fellow. PML-N's main challenge is expected to come from Pakistan Tehreek e Insaaf (PTI) party led by cricketer turned politician Imran Khan, who has promised a radical change for the poor, if he is elected. His campaign to date has been about organising mass rallies of protest challenging the government's policies not from behind a desk, but on a stage in front of thousands of spectators, potential voters in an effort of gaining support with the public. His former wife Reham Khan is threatening to destroy and destabilise the party by launching her explosive book that will cause political tremors. Her book has been carefully planned to be launched just before the elections in an effort to cause as much damage as she can. She has accused Khan of being "..the most evil man to walk on the face of the earth."
PML-N spokesperson Iqbal Sandhu, Information Secretary UK states " On 25th July, we will be the single biggest majority in 2018 elections. Pakistan People's Party (PPP) has no footing and the people shall speak through their votes." Former military ruler, Parvez Musharraf has predicted that this election will be between PML-N and PPP and that PTI has no chance of winning an outright majority. A nationwide poll conducted in March by Gallup Pakistan showed PML-N had a 12 point lead over PTI. Khan is predicting more PML-N defectors switching allegiance away from PML-N to PTI.
Former President Asif Ali Zardari, Co-Chairman of the Pakistan People's Party (PPP) and Khan are bitter political enemies. Khan accuses the co-chairman of corruption whereas Zardari slams Khan for being a Taliban supporter. PPP has been allotted the symbol of the sword after 40 years when it was first used by PPP founding leader and Prime Minister Zulfiqar Ali Bhutto, it was under the sword symbol that the party contested the 1970 elections. Its symbolic gesture is a signal of changing times and the parties commitment to its roots.
Pakistan's fragile democracy has seen its fair share of interfering military commanders, who step in to rescue the country from its democratically elected leaders. Pakistan's People's Party led by the young Bilawal Bhutto, son of former Prime Minister Benazir Bhutto could be the wild card that turns Pakistan around. With Reham Khan threatening to ruin Khan, and his party, PTI in epic proportions. PML -N party having been ousted from government, that leaves the third choice with a real winning chance is the Pakistan People's Party. With so many variables at play, this is an election full of mystery and suspense. Sharif has portrayed his party as a victim of interference from other institutions. Bilawal Bhutto has vowed that the PPP would not allow Pakistan to move towards Islamic extremism and would carry on the mission of making Pakistan a true social democratic state. There are many that believe that the party also died its death alongside the death of the late former Prime Minister Benazir Bhutto, but there are others such as Senator Sherry Rehman who believe that this may be an opportunistic moment for a new PPP to emerge.
In 2013 elections, the PPP did badly in all provinces other than Sindh, where they led the provincial government. Bilawal, however, has higher expectations and insists on forming the provincial government in Punjab. Former PYO Chairman Syed Shazad Kazmi has stated that he believes that PPP is strongly placed to win an outright majority and the party will clean sweep to victory in the elections,he also states that, PPP has shown resilience and is the only party of choice, its message to its voters under a young dynamic leader Bilawal Bhutto will see the country to prosperity and reinstate its core values. Azhar Iqbal Bralvi, secretary for PPP UK also continued to demonstrate PPP's commitment and stated that hope and future of Pakistan is Bilawal Bhutto and he is the only visionary leader who can take Pakistan out from current difficult geopolitical and financial situation.
Author: Shaghofta Akhtar is a British Pakistani living in the UK. She is a TV anchor & Columnist. She has worked for the Office of the Deputy Prime Minister and has served on 2 UK Government regeneration projects in her capacity as Chair & Vice Chairperson totalling around £18million. She is a qualified Business Management Consultant.