UK
Naz Shah MP's letter about adding Pakistan to red list exposed the subjective decision of Boris Johnson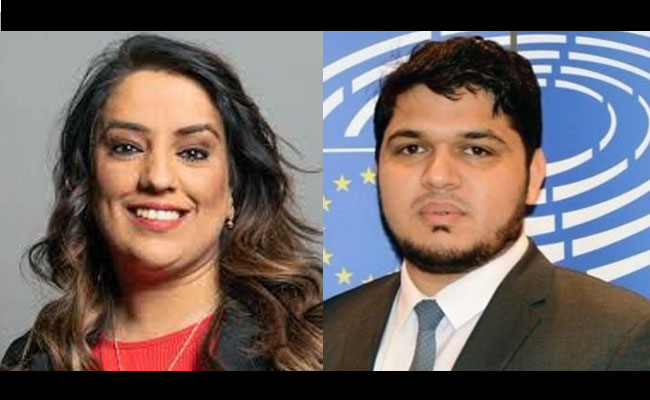 London: Tehreek e Kashmir UK, President , Fahim Kayani appreciated MP Naz Shah's timely action by writing a letter to the UK government which demanded an explanation about the government's decision to put Pakistan on "red list" and the questions were asked by Naz Shah MP to the UK government based on Covid 19 statistics which exposed PM UK Boris Johnson's subjective decision against Pakistan. In South Asia region , Covid 19 situation in India is far worse as compared to Pakistan.
Kayani further said last week Boris Johnson, PM UK,condemned human rights violations which took place in different countries of South Asia region but deliberately ignored to mention human rights violations committed by the Indian army in Indian occupied Jammu and Kashmir. Now once again British Pakistani are feeling targeted by putting Pakistan in the red list without mentioning criteria which is based on scientific data.
Kayani urged All British Pakistanis to encourage other MPs to raise similar concerns as it clearly seems to be a political decision rather than a decision backed by data.I hope that the UK government will review their decision and remove Pakistan from red list because thousands of British Pakistanis are struck in Pakistan who can't afford to pay for the hotel quarantine and during the month of Ramadan, their worship will be disrupted due to the hotel quarantine as well.