UK
Pakistan National Day Flag Hoisting Ceremony on 23 March 2019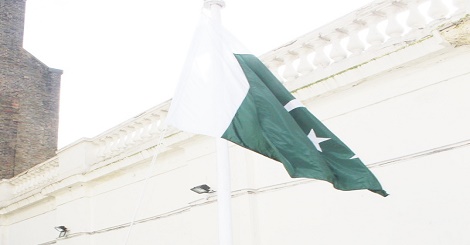 London: To mark the Pakistan National Day on 23 March, the Pakistan High Commission London has finalised the preparations. A large number of Pakistani community will witness the ceremony with traditional zeal.
Pakistan High Commissioner to the UK, Mohammad Nafees Zakaria will hoist the Pakistan's Flag. He has extended cordial invitation to the Community Members, British Friends of Pakistan and Media Representatives to the Flag Hoisting Ceremony which will take place at 10:00am. Arrival time for guests is: 9:30am-9:45am.
On this occasion, local singers will present popular national songs.
Traditional Pakistani brunch will also be served to the guests.