UK
Award winning NED University Team welcomed at the High Commission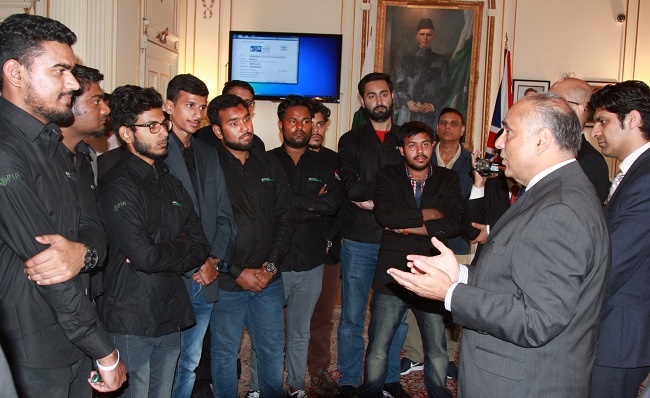 Pakistani students endowed with unparalleled talent: Syed Ibne Abbas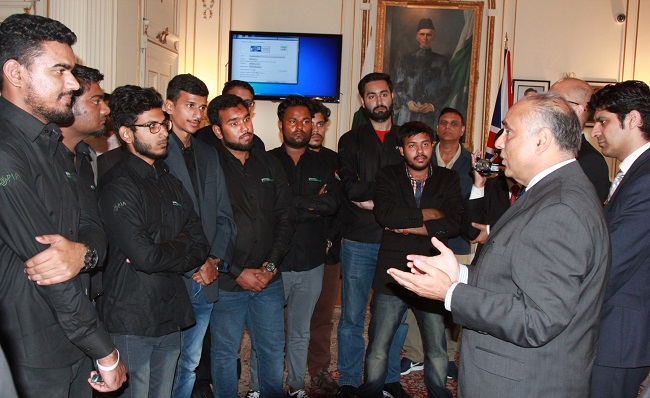 The students of NED University of Engineering and Technology, Karachi won "Breakthrough Award" on building an outstanding car in the Formula Student competition in London. To celebrate their achievement, the 16-member group, named 'Team Formula Fusion' was given a reception at the Pakistan High Commission on 03 August 2017.
Welcoming the students, H.E. Syed Ibne Abbas, the High Commissioner, appreciated the team work demonstrated by the students during the preparation and competition. He was impressed by their passion to work for the scientific and technological advancement of Pakistan. The High Commissioner stated that it is a matter of pride that Pakistani students are making their mark at the international competitions which is a testimony of their unparalleled talent. He also wish them a bright future.

The students of NED University team worked tirelessly for two years to represent Pakistan at the world's largest student motorsport competition in the UK. The team built an outstanding formula student car that competed with 85 leading international engineering universities from 65 countries. They secured "Breakthrough Award" which has been introduced for the very first time in this mega competition. The students not only managed to secure extensive appreciation from renowned judges of motorsports but also received appreciation memento of a BMW F1 aerodynamic part from F1 specialist William Toet.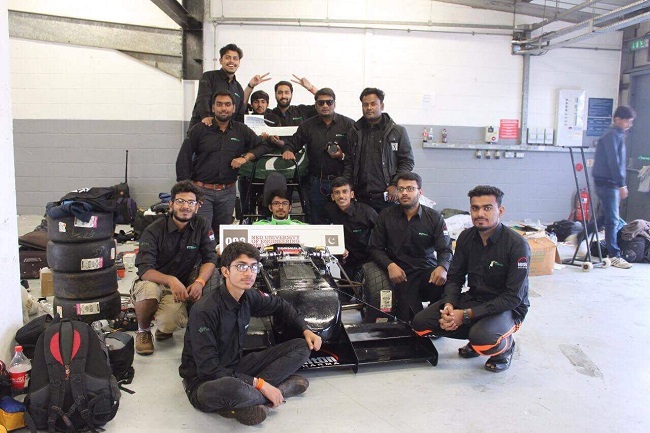 Formula Student is a student engineering competition held annually in the UK. Student teams from around the world design, build, test, and race a small-scale formula style racing car. The cars are judged on a number of criteria.
Team Formula Fusion comprised: Humza Yamin (team leader), Mujtaba Raza, Faisal Sattar, Saroosh Ahmed, Abdul Samad, Arham Ali, Ali Abdullah, Rahul, Ahmad Shafiq, Immad Naveed, Hasan Ishaque, Ahmed Velmi, Zeeshan Rehan Khan, Moiz Rehan Khan, Rameez Siddiqui and Junaid Alam.