World News
Pakistan is now a safe place for all such businesses and this will eventually help Pakistan in getting better. Governor Sindh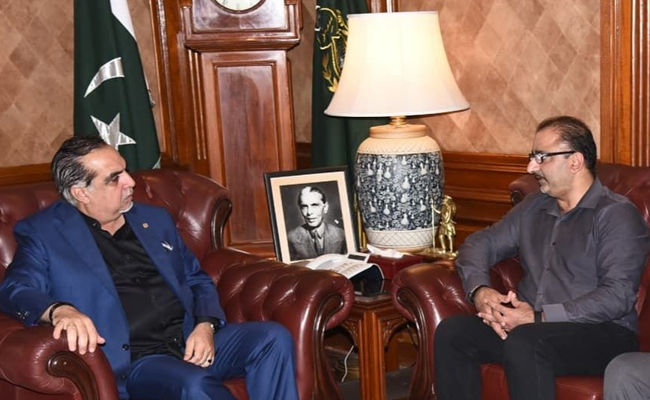 Karachi: Chairman, 10th Pakistan achievement awards international and Pakistan Expo UK, A. Haq met governor Sindh Imran Ismail along with his delegation. He briefed Governor Sindh about the upcoming 10th Pakistan achievement awards 2019. Governor Sindh appreciated all such efforts that not only promotes the better image of Pakistan across the globe but strengthens the opportunities of investment in Pakistan also. Governor Sindh highlighted the importance and need of investment in Pakistan and also said that Pakistan is now a safe place for all such businesses and this will eventually help Pakistan in getting better.
He said that Prime Minister Imran khan's spirits are higher than ever and he will definitely make Pakistan great. Chairman Pakistan achievement award international appreciated the efforts of Governor Sindh in restoring the peace. He also promised willingness of overseas community in bringing prosperity in Pakistan.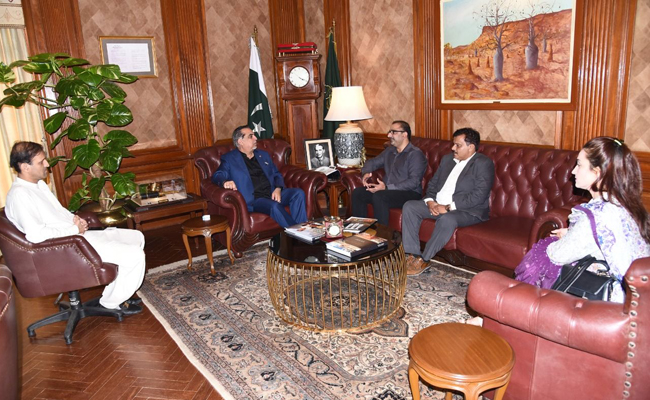 Member Sindh Assembly Shehzad Qureshi also attended the meeting where as the other members of delegation Mr. Minhaj Kazmi and Farzana Khan also thanked Governor Sindh for his hospitality.