UK
OK! Pakistan Fashion Journalism Scholarship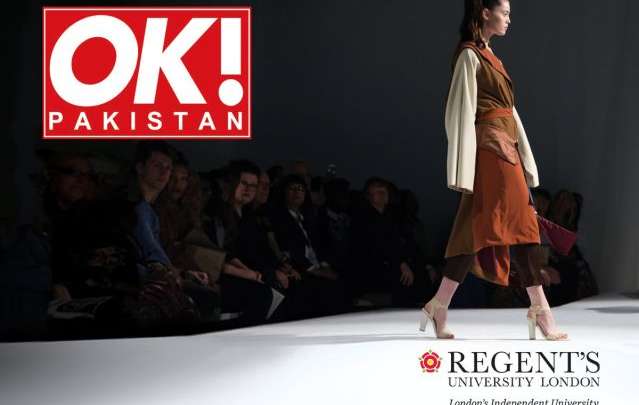 Regent's University London and OK! Pakistan have launched an exclusive new fashion journalism scholarship that will give one student an invaluable industry internship with the leading glossy monthly magazine, as well as £4,000 towards the cost of their programme.
Eligible Pakistani students applying to the MA Fashion Journalism are encouraged to apply for the postgraduate scholarship, which includes the opportunity to take a leading role in covering Pakistani fashion events in London for the magazine, as well as a one-month internship with OK! Pakistan at their Karachi office during the summer, with mentoring from a senior member of the magazine's staff.
OK! Pakistan covers both Pakistani and international celebrity news. Launched in April 2014, the magazine is targeted at both a domestic readership and Pakistani ex-patriots around the world.
Its first cover star was the late Benazir Bhutto, who served as Prime Minister of Pakistan from 1988 to 1990 and again from 1993 to 1996, and who was the first woman to head a democratic government in a Muslim majority nation. The magazine is proud to have a predominantly female editorial team.
"We are delighted to have partnered with Regent's University London to offer the OK! Pakistan Fashion Journalism Scholarship" commented OK! Pakistan's Chairperson, Shamaela H Paracha.
"The internship offers brilliant experience working in our Karachi office, mentoring from one of our senior staff members, as well as the opportunity to cover Pakistani fashion events in London."
OK! Pakistan's CEO, Saher H Paracha, added: "As an alumna of the University, it gives me great pleasure to think that we can help and encourage young students to forge a career in fashion journalism.
"I have only the fondest memories of my time at Regent's and I'm really looking forward to working with the University again."
Neil Herrington, Head of Student Recruitment at Regent's, said: "Pakistani interest in Regent's University London continues to grow and we're delighted to be welcoming increasing numbers of dedicated students to join us each year.
"This exciting scholarship offering with OK! Pakistan is the latest initiative we've launched and we're extremely grateful to Saher Paracha and her team for their support and eagerness to work with us in this way."
The OK! Pakistan Fashion Journalism Scholarship is open to Pakistani students who hold a Pakistani passport and who have been accepted into Regent's University London's MA Fashion Journalism programme. Applicants for the scholarship are required to submit an essay on fashion marketing and prove they meet the full eligibility criteria.
Regent's University London is London's only independent, not-for-profit university, with a highly cosmopolitan community-based in royal Regent's Park and Marylebone. Our students study in a supportive, personal environment and go on to become global entrepreneurs and leaders. We are proud to welcome students of more than 140 nationalities.
Find out more, or apply here.