World News
DFP aghast over killing spree, calls for complete shutdown on Modi's visit to IoK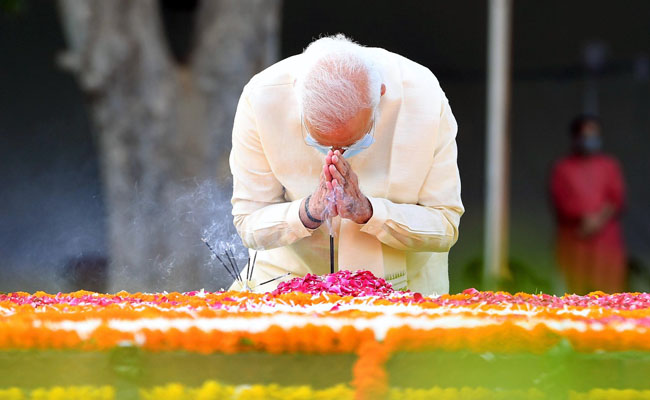 Srinagar: While voicing serious concern over the prevailing political and human rights situation in the occupied Kashmir, Democratic Freedom Party (JKDFP) has said that the occupation forces who were on a killing spree has turned the valley into a living hell where people are scared even expressing their feelings.
The DFP spokesman in a statement issued here on Tuesday, said, "The men in uniform have been set free to arrest Kashmir youth and kill them in fake encounters". Terming it as a worst kind of state terrorism the spokesman said that Indian forces were hell bent to kill every Kashmiri who has a different political ideology.
About the ongoing raids and military operations in the valley the spokesman said nocturnal raids, cordon and search operations and killings of innocent civilians in fake encounters speak volumes about the normalcy being peddled by the government of India. Ahead of the Indian Prime Minister's visit to the valley, he said that the entire Kashmir has been turned into a military garrison. "On one hand house to house searches have made people's lives miserable while on the other the Indian forces standing at every nook and corner of the valley forcibly stop vehicles and subject passengers to inhuman frisking".
"The cordon and search operations carried out by Indian troops in the length and breadth of the valley has created an environment of fear among people in the valley", he said adding that the disputed territory has been turned into a big jail where people are treated as slaves.
Meanwhile, the spokesman while citing the heart-wrenching mass-rape incident by the Indian forces said that shameless incident was a big blot in the face of Indian state. "Despite the passage of several years the victims are still wondering from pillar to the post", he said adding that it was high time that the international community should play its role to hold India accountable for the crimes it had committed against Kashmiris.
The DFP spokesman while reiterating his party's full support to APHC's call for shutdown on Modi's visit appealed to the people of Jammu and Kashmir urging them to observe complete shutdown on the proposed visit of Narendra Modi. He urged the people to hoist black flags as a mark of strong protest against Narendra Modi to convey to the world that India's illegal and forcible occupation of their motherland was not acceptable to them.