UK
Council signs pledge to reduce risks of modern slavery in Birmingham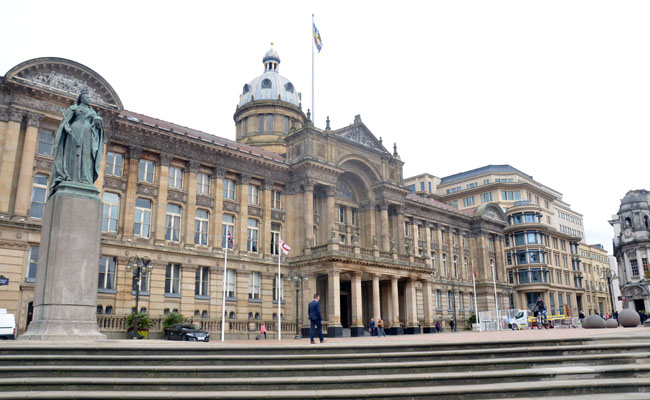 Birmingham City Council signed a charter today (26 July 2021), as a commitment to proactively work to ensure there are no instances of modern slavery taking place within its supply chain.
Modern slavery can affect anyone, anywhere: and we know that many thousands of people in the UK could experience exploitation or are survivors of modern slavery.
As Europe's largest local authority, Birmingham is the largest council to sign the Co-operative Party's Charter Against Modern Slavery. The supply chain for council services is vast, including anything from waste disposal to construction.
The city council has provided enhanced training for its procurement staff; reviewed its internal modern slavery training; offered enhanced training to Modern Slavery Champions across the council, and actively encourages all employees to report serious wrongdoing through a whistleblowing hotline 0121 303 7601 or email whistleblowing@birmingham.gov.uk
Under this 10-point pledge suppliers will be monitored, relevant authorities will be alerted to any concerns of modern slavery, and we will ensure that we are signposting to appropriate organisations for guidance and support.
We will also challenge any abnormally low-cost tenders; require tendered contractors to adopt a whistle-blowing policy on modern slavery; refer any concerns identified to the National Crime Agency for investigation; and report annually on this policy's implementation.
Alongside this Charter, the council will also be signing its annual Modern Slavery Transparency Statement next month, which will make some ambitious commitments, including a pledge to only use ethical imagery and language around modern slavery, and involving survivors of exploitation in the development of its work in this area.
Cllr John Cotton, Cabinet Member for Social Inclusion, Community Safety and Equalities said: "Modern slavery is a really serious issue that leads to the exploitation of people, who are made to work long hours often in unsafe conditions and not for fair pay.
"That's why I've signed the Co-operative Party's charter on the city council's behalf, to ensure we're vetting our suppliers and supply chain to ensure there are no incidents of modern slavery within businesses that work with us.
"We will ensure all our contractors are aware of their requirements under the Modern Slavery Act and we will make it easy for council staff to report any issues to us through our whistleblowing policy."
Joe Fortune, General Secretary of the Co-operative Party, said: "The Co-operative Party is delighted that Birmingham City Council has signed our Charter Against Modern Slavery.
"Modern Slavery is a scourge on society, and it is landmark achievement that one of Britain's largest councils is taking this important step to clamp down on those who would profit out of human misery."