UK
Provision of better Consular Services to the Community is priority: Syed Ibne Abbas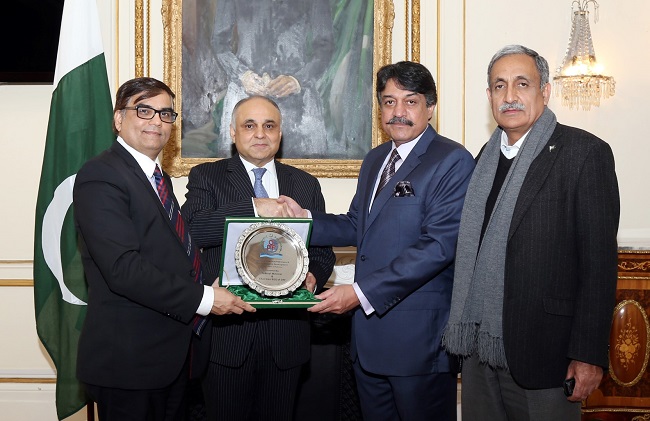 Minister Sadruddin Rashidi commends improved Consular Services at the High Commission and Consulates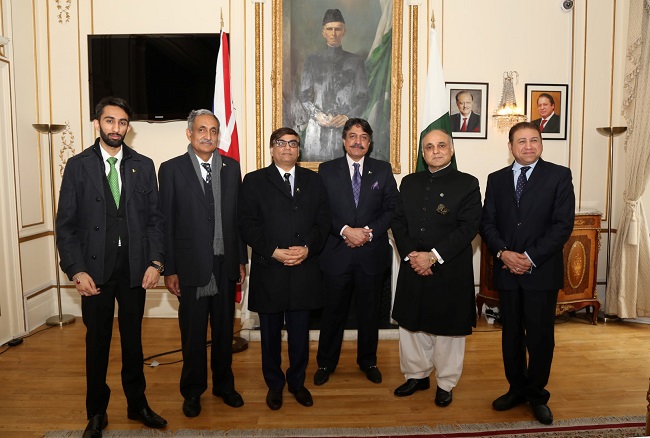 Provision of better Consular Services to the Community is priority: Syed Ibne Abbas
Pir Sadruddin Rashidi, Minister for Overseas Pakistanis commended the improved Consular Services and community facilitation standards at the Pakistan High Commission in London and its Consulates at Birmingham, Bradford, Glasgow and Manchester.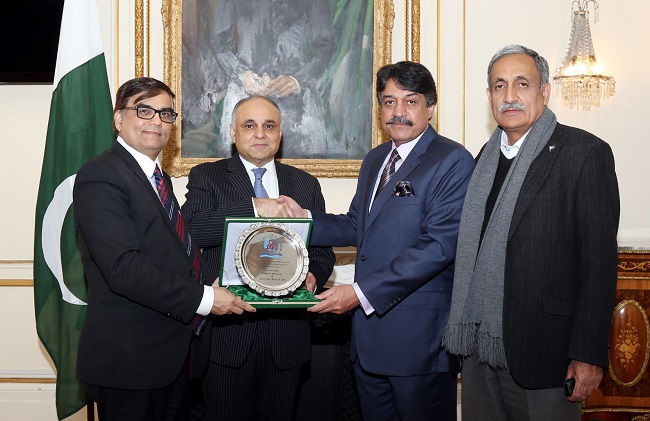 The Minister, together with H.E. Syed Ibne Abbas, the High Commissioner visited the Consular Section of the Mission and interacted with the applicants. He was given positive feedback by the applicants present on the occasion. He appreciated Mission's efforts to improve the standards of Consular Services and hoped that Mission would continue to further improve and streamline public service delivery.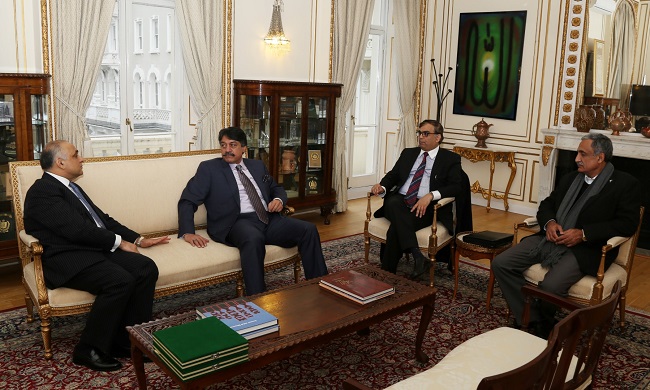 On this occasion, the High Commissioner stated that provision of better Consular Services was one of the top priorities of the Mission, which is in line with the instructions of the Prime Minister of Pakistan. The Minister was also given a briefing at the High Commission on various services being provided for the community and community outreach efforts of the High Commission.
Barrister Amjad Malik, Chairman Board of Governors of Overseas Pakistanis was accompanying the Minister. Barrister Malik also expressed his commitment to resolve the issues faced by the community on priority basis.

The Minister was on an official visit to the UK last week where he visited the Mission and Consulates and reviewed the services being provided there. He also interacted with the Pakistani community, enquired about their issues and received suggestions from them. He assured the community of government's commitment to work for the betterment and welfare of overseas Pakistanis.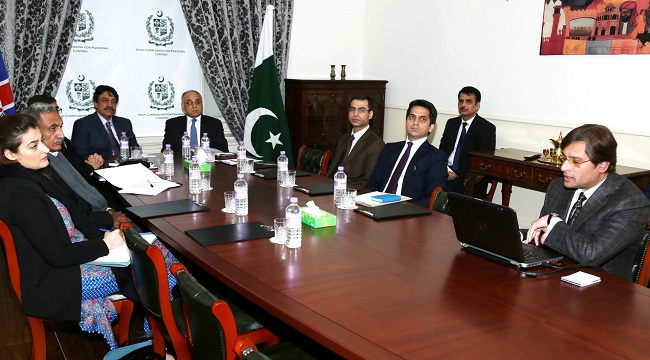 The Minister also attended the Flag Hoisting ceremony at the High Commission on Pakistan Day.
Earlier, the High Commissioner hosted a dinner in honour of the Minister where he interacted with the community members and representatives of the media.