UK
Media Freedom, putting things in the right perspective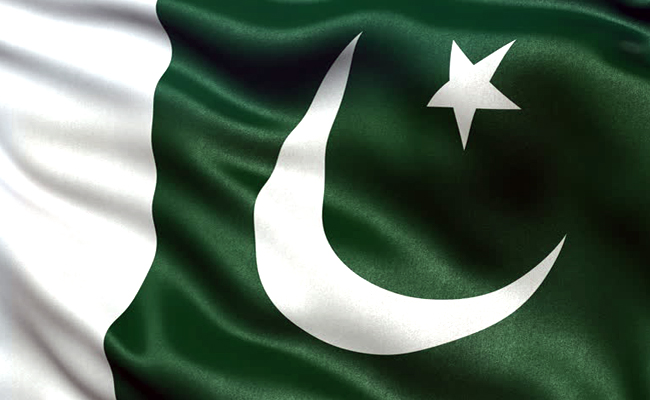 London: 2 May 2021 Government Spokesperson said Any one questioning freedom of expression in Pakistan must watch the spate of TV talk shows, sort of live question hours, every evening, seeking answers from Government Ministers, spokespersons and other functionaries, to each and every question that comes to the program host or opposition participants' minds.
No other government perhaps goes through such trials on daily basis as much as does the Pakistan government, yet one sided discourses such as the one held in commemoration of World Press Freedom Day, and later reported by some media spearheaded by ANI, vainly try to belie this stark reality.
Those attempting to prove freedom of expression is threatened in Pakistan need to look at exponential growth of Newspapers, TV and Radio Channels in private sector. Pakistan has a burgeoning media with close to 100 TV channels and over 1000 publications projecting news and views independently across the spectrum. Media enjoys complete independence in its working. Government adheres to the principle of free flow of information and freedom to report and there is no practice of press advice or censorship. While the Government welcomes objective and healthy criticism from the media, it supports self-regulation by the media and believes in persuasive approach to implement code of ethics and conduct.
The Federal Government promulgated Right of Access to Information Act, 2017 which is exercised to safeguard the fundamental 'Right to Information' granted by Article 19 (A) of the Constitution of Islamic Republic of Pakistan, 1973 which states that 'every citizen shall have the right to have access to information in all matters of public importance subject to regulation and reasonable restrictions imposed by law'.
The true spirit of the Act is to provide citizens the right to know facts about administration of the country and the public office holders. The Law ensures the seamless flow of official information for public and media consumption. It enables interested citizens to contribute more effectively to debate on important questions of public policy which ensures transparency and a sense of accountability in governmental affairs. As per the Law, all public record should be made available, which include those in print, written or any other form, transactions involving transfer of property and expenditure undertaken by the public body.
A high level Ministerial Media Security committee constituted in Ministry of I&B was mandated to undertake effective coordination with the respective provincial governments to conduct security audit of the media houses all across the country. (Policing and security is a provincial subject). The Committee also included media representative bodies (APNS, CPNE, PBA & National Press Club) which guided the media houses to adopt specific measures to ensure safety and security of the journalists and the media houses.
Targeting Pakistan is a part and parcel of smear campaign by some vested interests aiming to malign opinion of key players in international affairs against Pakistan. One cannot forget the story about fake Websites and fake NGOs/Think Tanks, operating against Pakistan and spreading anti Pakistan propaganda. The special investigative story was based on the findings of the EU DisinfoLab – a Brussels based private NGO, which had previously exposed a global network of 256 fake websites aimed at influencing decision-making in Europe. In this story, the main culprit brought to light was a Ghent (Belgium) based fake News website namely EU chronicle which was a cover operation to spread anti Pakistan propaganda. But perhaps international organisations and media gurus did not heed the findings of the DisinfoLab, and the anti-Pakistan tirade on one pretext or another just went on and on.
Pakistan has over the years waged a valiant struggle to put an end to the scourge of terror. It has suffered in terms of loss of human lives and resources as there was continued retaliation from the extremists/militants who targeted political leadership, security personnel, important personalities in various spheres including media and intellectuals who dared to differ with the extremists' ideology. That did not deter the government and people of Pakistan in carrying out their mission to wipe out the menace of militancy. International community has an obligation to appreciate and recognise Pakistan's sacrifices in the war on terror.
The contention on shrinking internet space is totally misconstrued. The present government ever since assuming responsibilities has encouraged growth of digital and social media. But at the same time it has also taken steps to curb hate material getting viral and inciting conflicts. Pakistan has a fast growing digital media industry, promoting youth bulge to express themselves freely and fearlessly. Pakistan has rather introduced her first-ever digital media policy that encourages young entrepreneurs to make digital media as their profession.
Well, the disproportionate focus on Pakistan in the above referred discourse( as reported by some media) is both strange and unwarranted because the issues of fundamental freedoms including those of expression and press are not only global in nature but also deserve much more serious and long overdue international concern and intervention, particularly the grave and critical human rights situation in the Indian Illegally Occupied Kashmir where journalists are risking their lives to tell the truth to the world while braving the tyranny of almost a million Indian armed security forces. Over eight million Kashmiri people are being denied most of their fundamental human rights on a daily basis.
It is hoped that a much greater international endeavour, attention, concern and intervention to stop human rights violations including, where ever they are taking place, will be forthcoming in future.