World News
DFP seeks release of Kashmiri prisoners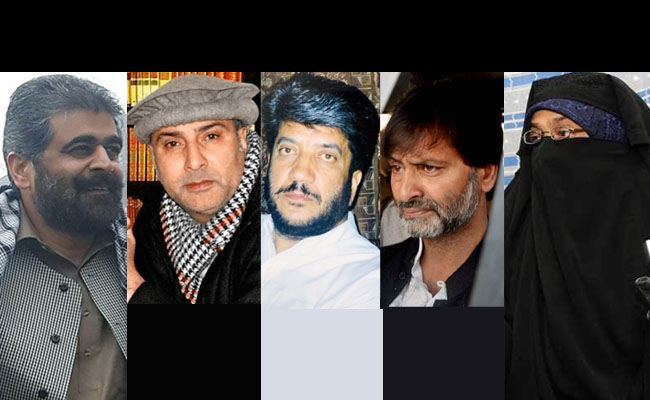 Srinagar: In view of the fast spreading coronavirus in Indian the Jammu and Kashmir Democratic Freedom Party has demanded the release of Kashmiri prisoners who over the past several years have been languishing in prisons in different parts of India.
In a statement issued here on Sunday the DFP spokesman while expressing deep concern about the prisoners being at the risk of COVID-19 said that hundreds of Kashmiri prisoners including top-rank Hurriyat leaders have been left to rot in jails that have been declared as hotbeds for the coronavirus. Voicing his party's concern over the deteriorating health condition of the Kashmiri prisoners he said that keeping Kashmiri prisoners in overcrowded prisons far away from their homes reflect the BJP government's prejudice and hatred against Kashmiris.
Meanwhile, the spokesman denounced in strong words the shifting of the Kashmiri prisoners from the valley to different parts of India and termed it as a deliberate attempt to punish Kashmiris. "Endangering prisoners' lives constitute a serious crime under international law", he said adding that Kashmiri prisoners lodged in various jails in different states of India were at grave danger and risk of the COVID infection.
Expressing his concern over the deteriorating health conditions of the incarcerated Party chairman Shabir Ahmed Shah and other prisoners lodged in notorious Tihar jail, he said, "Many prisoners are reported to have contracted the deadly virus but Indian authorities seem hell bent on inflicting pain on Kashmiri prisoners and their families". He said that most of the Hurriyat leaders lodged in notorious Tihar Jail, including Shabir Ahmed Shah, Muhammad Yasin Malik, Nayeem Ahmed Khan, Aasiya Andrabi, Shahid-ul-Islam and others have been suffering from acute ailments.
He appealed to the international community to influence the Indian government to release all illegally detained political prisoners to ensure their safety.