World News
India's attacks on freedom of expression. Justice for Safoora Zargar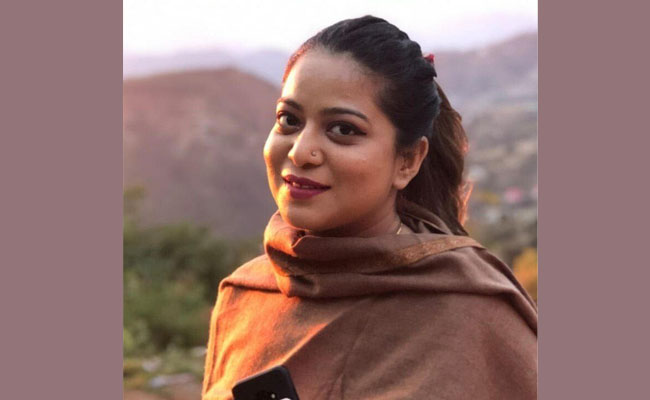 London: Safoora Zargar , a young girl from Indian Occupied Jammu and Kashmir of district Kisthwar married in 2018, to Mr Saboor Ahmed who also lived in the same district as her. Both her husband and wife lived at Jamia New Delhi, in India where Mrs Safoora Zargar was studying for her Phd, she was also the media coordinator for her university.
On the 10th of April, crime branch of Delhi Police went to her residence at Jamia and stated they needed to conduct some inquiries in connection with Jamia University. Where violence had occurred, and a number of students were beaten by the police inside the campus library. They took her to crime branch cell Lodi Garden along with her husband. Later that evening they arrested her, but she was released the same day on bail. Whilst coming out of jail, Delhi police again arrested her for charges relating to the Delhi riots under UAPA Act and under 18 sections, including conspiracy of riots, murder etc.She was re-arrested on April 13 under the draconian provisions of the Unlawful Activities (Prevention) Act, 1967. She was implicated in a conspiracy that allegedly sparked the violence that engulfed Delhi at the end of February and placed in judicial custody.
In reality, Zargar was part of the peaceful resistance against the discriminatory Citizenship Amendment Act – a resistance led by women and students, notably the women of Delhi's Shaheen Bagh neighbourhood. At the time of her arrest, Safoor Zargar was pregnant.
Bail was applied for her, but was rejected by the courts. She is also four and a half months pregnant and suffering from pregnancy related medical issues. She is now in Tihar jail, behind bars and all her family members including her husband parents, In laws, friends, fellow students of Jamila university, and herself are all hoping for justice, from the court of law. 
The prosecution's case at Zargar's bail hearing in Delhi's Patiala House court on June 4 is, and the judge agreed, that "[a]ny activity which has the tendency to create a disorder or disturbance of law and order to such an extent that the entire city is brought to its knees and the entire government machinery is brought to a grinding halt, such an activity would obviously be treated as an unlawful activity within the meaning of 2(o) UAPA" (emphasis added). It was alleged that Zargar delivered an inflammatory speech on February 23 that led up to the riots in Northeast Delhi, an allegation denied by her lawyers as inaccurate.
Right after the arrest, right-wing trolls went to town about Zargar being an unwed, expectant mother. With social media toxicity spiralling, Zargar's husband told Alt News  that they were married in 2018. That Zargar's marital status, which has no bearing on the case at hand, should be a matter of speculation, in itself is unacceptable. The choice of becoming a single mother or being a mother in relationships outside the institution of marriage is not the business of the state, or the public at large.
But, of course, the trolls were acting out a political script. They were well aware of what they were doing. The posts were an attempt to turn public opinion against Zargar. Their aim was to nudge a judgemental society to respond to its regressive instincts.
Around the same time the court refused Zargar bail, a pregnant elephant died a torturous death, standing in the middle of a river. Initial reports suggested the elephant was deliberately fed a firecracker-filled pineapple. People from all walks of life – from politicians to Bollywood celebrities – took to social media calling the perpetrators out, some even using the tragedy to attack political opponents. "Post after post lashed out at the supposed perpetrators, angrily wondering how human beings can be so cruel towards an innocent elephant, that too a pregnant one," wrote Debabrata Pain in this space.
These contradictions in public and political response to the pregnancies of two different species of mothers are too stark to escape notice. Similar things can be said of the recent case when Hindu right-wingers  took up cudgels on behalf of protesters in the ongoing Black Lives Matter upsurge in the United States. Many among them, chafing at US police brutality, either supported or remained mum about Bharatiya Janata Party (BJP) leaders like Kapil Mishra, who delivered inflammatory speeches against protesters critical of the Citizenship (Amendment) Act, 2019.
It may be pertinent to remind such people, excited by the US's anti-racism movement, of India's own racism, and their own persistent failure to take note of it. Why not let this also be the moment to talk about homegrown racism? Why not use social media to condemn attacks on Nigerians in Delhi and the ritual hounding of people from the Northeast of India? Not to mention the blatant communalisation of COVID-19 in this country.
Ms Zargar is among a number of Muslim students and activists who have been jailed since India's lockdown began on 25 March, leading to accusations that the government is using the pandemic to crack down on free speech and dissent.
As a member of the Jamia Coordination Committee (JCC), a student group, she had been active in organising peaceful protests against the CAA in north-east Delhi. Her sister Sameeya describes her as "very gutsy, unapologetically honest and very opinionated".
But police allege she was a "key conspirator" in riots that swept the area in February, in which 53 people, mostly Muslims, died.