World News
1993, Sopore Massacre reminds us of Indian oppression and illegal occupation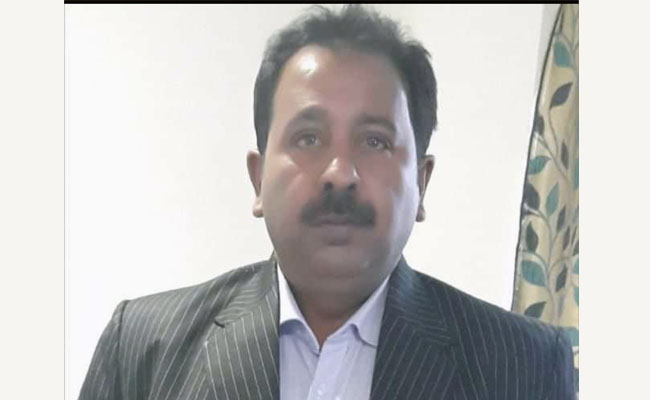 Srinagar: Jammu Kashmir salvation movement voice chairman chairman and executive director voice of victims Abdul Qadeer Dar while recalling the brutal act of genocide by Indian occupational forces at Sopore in 1993 said, "1993, Sopore Massacre reminds us of Indian oppression and illegal occupation.
So-called rulers, their police and agencies which are hell bent upon tarnishing and terrorising the lives of thousands of young and old Kashmiris especially political activists under the garb of so-called investigations should spare some time to panelize those also who killed and charred more than 60 humans at Sopore on 6th January 1993."
According to a statement issued to voice chairman JKSM and executive director vov said that Indian occupation on Jammu Kashmir is marked by massacres like Sopore in which trigger happy Indian soldiers obeying the orders of their political masters killed Kashmiris in cold blood.
He said that in 1993, Indian occupational forces were on one hand killing Kashmiris in custody under an operation called "operation tiger" and on the other hand were busy burning down whole localities and killing innocents indiscriminately.
He said that massacres like at Gaw Kadal, Batamaloo Bypass, Zakoora, Masahli Mohala in Srinagar, Bijbihara Islamabad, Handwara, Kupwara, Baderwah, Poonch and at many other places are actually a glaring example of how India is keeping its illegal occupation on Jammu Kashmir by using its military and police might.
Voice chairman said that brutal killing of hundreds of thousands, arbitrary arrests, disappearance of thousands in custody, attacks on the chastity of women, burning and blasting down of residential houses and putting entire localities and markets on fire, injuring and snatching eyesight of thousands, humiliating elders and young ones and other acts of suppression like these are all examples of Indian brutalities in Jammu Kashmir and so-called assembly members, local rulers, members of Panchayats and municipal councils are directly or indirectly responsible for these gruesome acts.
Voice chairman said that the faces of BSF, CRPF, SOG and Indian army officers and personal that killed about 60 innocents at Sopore and hundreds of others at other places are well-known but till date no one among them has been penalised or booked and instead of this Indian Rulers and their Stooges are always seen busy in supporting and defending these killers.
He said that so-called rulers who always boast about their democracy are continuing a reign of terror against innocent Kashmiris especially political activists and have turned the lives of thousands into hell, should save some time to investigate and penalise killers in uniform and deliver justice to those brutalised by their forces.
While paying rich tributes to those martyred on 6th January 1993, at Sopore, voice chairman said that the blood of these innocent martyrs will never go waste and today when we all are recalling the sacrifices of these innocent martyrs, we pledge to take forward their mission at every cost.
Voice chairman also expressed solidarity with the families and kith and kin of all those martyred on that fatal day and prayed for their heavenly abode.Meanwhile a JKSM delegation and others visited Martyrs Graveyard Sopore and participated in congregational prayers meeting for the innocent martyrs.