UK
Jammu Kashmir International People's Alliance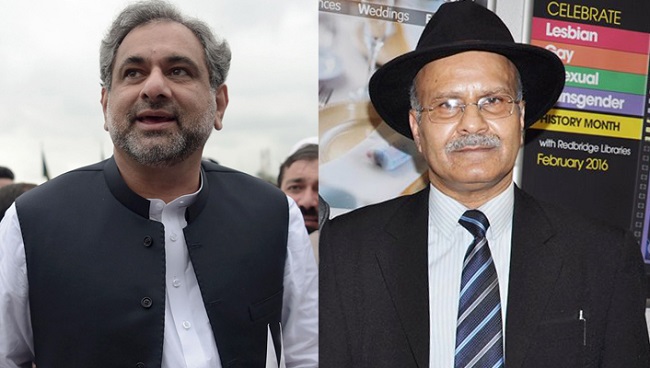 Jammu Kashmir International Peoples Alliance has organised a seminar in London.London   14 Nov. 17
Jammu Kashmir International Peoples Alliance, which is pro peace and pro peace people alliance, and which ascribes to the ideals of democracy and plural society, has arranged a seminar in London to reply to Pakistani Prime Minister's statement that "There is no support for the demand for independent Kashmir".
While clarifying policy of Pakistan on Kashmir, Prime Minister Shahid Khaqan Abbasi unambiguously rejected the idea of an independent Kashmir in a conference on 'Future of Pakistan 2017′ held at the London School of Economics' South Asia Centre in London.
On behalf of Jammu Kashmir International Peoples Alliance, Dr Shabir Choudhry said, 'We believe people of former Princely State of Jammu and Kashmir are the principal party to the Jammu and Kashmir dispute; and they must have the final say on the future status of our forcible divided homeland. Our neighbours have no right to decide for us or dictate us what is good for us'.
Dr Shabir Choudhry further said, 'We strongly believe in equal rights for all citizens of the State of Jammu and Kashmir; and condemn all those who promote extremism, violence and terrorism'. The London seminar, in which leaders and thinkers belonging to both sides of the divided Jammu and Kashmir will deliberate on the issue and will formulate a suitable strategy to deal with the issue.
The seminar will be held in Ilford, London on 26 November 2017, and invitation are being sent out to leaders of various parties.
Issued by Dr Shabir Choudhry, email: drshabirchoudhry@gmail.com