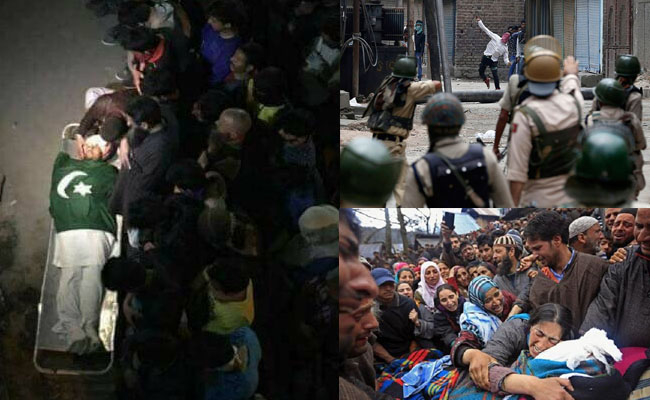 Srinagar: Jammu Kashmir Democratic Freedom Party (DFP) has strongly condemned the killing of three innocent Kashmiris by Indian forces in Sopore town of Baramulla district of Indian occupied Jammu and Kashmir.
In a statement issued here on Sunday the DFP spokesman while highlighting the growing incidents of state sponsored violence in the length and breadth of Kashmir valley said that it was quite unfortunate that the hapless Kashmiris were being killed by the Indian forces without any reason. Terming the killing of three civilians as a worst form of state-terrorism the spokesman demanded the international community to hold India accountable of the war crimes being committed by the Indian occupation forces.
Reiterating Kashmiris pledge to take the ongoing freedom struggle to its logical conclusion the DFP spokesman said that the oppression and suppression by the Indian government could not deter Kashmiris from pursuing their legitimate rights, guaranteed to them by the international community.