World News
Police started mass arrest drive against Jama'at-e-Islami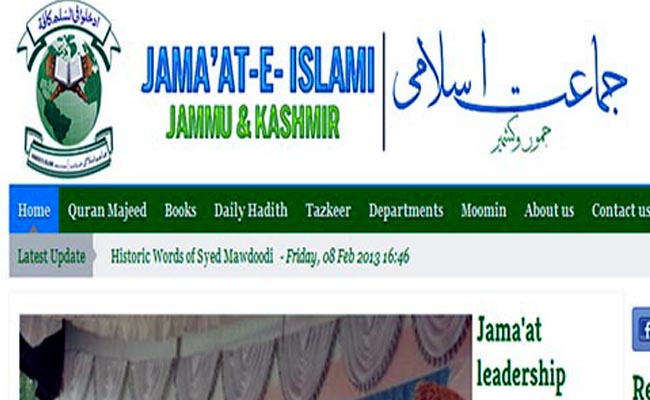 Ameer-e-Jama'at including dozens arrested during nocturnal raids
Srinagar: Jama'at-e-Islami Jammu and Kashmir condemns the arrest of its leaders by police and other forces agencies during nocturnal raids in many parts of valley and terms the move a well designed conspiracy to pave way for further uncertainty in the region.
Jama'at in its statement said, during the intervening night of 22-23 February, 2019 police and other forces agencies launched mass arrest drive and raided many houses in valley wherein dozens of its central and district level leaders have been arrested. Those detained including Ameer Jama'at Dr Abdul Hamid Fayaz, Advocate Zahid Ali (Spokesperson), Ghulam Qadir Lone (Former Secretary General), Abdur Rouf (Ameer Zila Islamabad), Mudasir Ahmad (Ameer Tehsil Pahalgam), Abdul Salam (Dialgam), Bakhtawar Ahmad (Dialgam), Mohammad Hayat (Tral), Bilal Ahmad (Chadoora), Ghulam Mohammad Dar (Chak Sangran) and dozens more.
Jama'at strongly condemns the move and terms it a well designed ploy and said something seems fishy at this moment when states special position is listed in Supreme Court. Article 35(A) which grants special status to the state of Jammu and Kashmir, is being heard within days and the way forces personnel unleashed the spree of mass arrest and detained dozens of Jama'at members prior to the hearing seems something is hatching behind the curtains. Any attempt of eroding or tempering Article 35(A) is unacceptable for people of Jammu and Kashmir.
The statement further said state authority at this juncture has sought immediate additional deployment of forces to valley and during the course of time, police and other forces agencies bundled many Jama'at members that provides a spacious proof that state administration at the behest of anti-Kashmir forces have malicious intent towards Jama'at-e-Islami Jammu and Kashmir.