Articles
Allegations against me and issue of my ID card by Dr Shabir Choudhry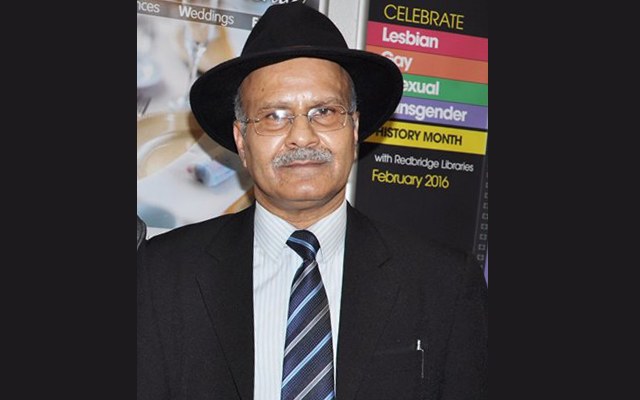 In a country where an elected Prime Minister is called a 'security risk', and an 'agent of India'; does one need to take such allegations seriously? And more importantly, does one need to even reply to such unfounded and illogical allegations?
It looks in 'fort of Islam', it is a national habit and favourite pass time to make allegations against those who differ with you. If dissent is related to religion, then call the person kaffir or blasphemer. If the disagreement is on political matter, then call him an 'agent of India'. No evidence is required. All you need is a big mouth and thick skin.
I applied for a renewal of my Identity Card on June 12, 2015; and NADRA, on instructions of Pakistan's secret agency ISI refused to renew it.
I challenged them in Islamabad High Court in 2015. The Court asked them to provide evidence to support their allegations against Dr Shabir
Choudhry. NADRA and the ISI have used delaying tactics, but to date, they have not provided a shred of evidence against me.
Their main contention is that Dr Shabir Choudhry does not 'fulfil basic duty to be loyal to the state (Pakistan) under Article 5 of the Constitution.'
Question arises, do I need to be loyal to neighbours of Jammu and Kashmir? I am a proud and loyal citizen of former Princely State Jammu and Kashmir; and to date, I have not done anything to harm interests of my motherland.
I have always defended and enhanced interests of my motherland, and my fellow citizens; and in doing so, it is natural that I may have harmed interests of our neighbours due to conflicting interests.
Another question is, those citizens of Jammu and Kashmir who are issued ID cards by Pakistan, are they all loyal to state of Pakistan? If they are loyal to Pakistan, then their loyalty to the cause of independent Jammu and Kashmir comes in to question.
Readers need to know that I was issued with a new application form in 2016, to declare that I was a loyal citizen of Pakistan. I declared that I was a loyal citizen of Jammu and Kashmir.
This clearly indicates that they had no evidence at all to support the allegations against me; and they just wanted to make me a 'loyal Pakistani'.
On the most recent hearing on my case, Pakistan's famous English daily Express Tribune reported:
'Fearing an adverse order of the Islamabad High Court (IHC), the country's database authority has sought advice from the interior ministry about renewal of the identity document of an overseas Pakistani, who is blamed of anti-state activities by the country's top spy agency'. 1
In the previous 2 hearings, they provided the same reply that the matter has been referred to the Ministry of Interior.
People can see that I am victimised for my political activities and that they have no evidence to support their allegations. I want to assure people that my struggle against oppression and injustice will continue. If I don't get justice from the Pakistani courts, then I have other options.
Issue here is not of the ID card, important as it is in Pakistan and areas controlled by Pakistan. To me issue is my credibility and my struggle for united and independent Jammu and Kashmir.
Allah willing, I will not be intimidated; and will not surrender to this blackmailing, oppression and injustice. My struggle will continue.
Reference: 1/ Express Tribune, December 3, 2017
Writer is a political analyst, and author of many books and booklets. Also, he is Chairman South Asia Watch, London and Director Institute of Kashmir Affairs. Email:drshabirchoudhry@gmail.com

Disclaimer: The views and opinions expressed or referred to  in this article do not necessarily represent those of WNTV or any of its staff or editors. WNTV's aim is to provide, so far as possible,  a platform for external contributors with limited editorial intervention . Accordingly, readers are asked to note that the publication of articles on this site is not in itself to be taken as WNTV's endorsement of any reported third party position, policy or statement.