UK
Is There A Witch-Hunt Against Ex British Soldiers?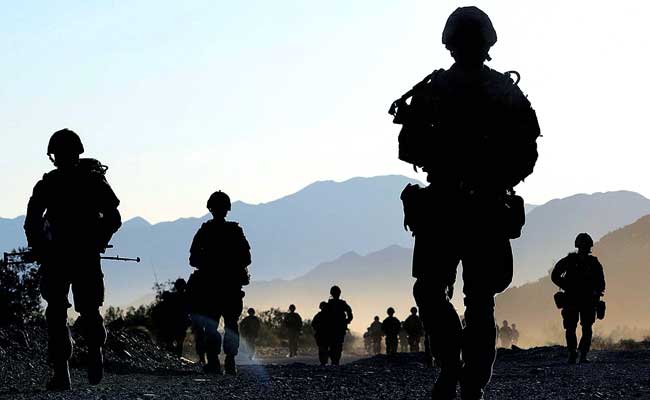 Northern Ireland Q & A – Is There A Witch-Hunt Against Ex British Soldiers?
A quick question and answer guide to the current debate around prosecutions of former soldiers, 'letters of comfort' and the alleged 'witch-hunt'.

Who is saying there is a 'witch-hunt' against former soldiers involved in killings during the conflict in Ireland?

Some right-wing newspapers (The Daily Mail and The Sun) have recently published misleading and inaccurate information claiming that there is a 'witch-hunt'. A group of MPs and peers (some of whom are ex-military and are sometimes referred to as the "military wing" of the Tory party) along with some unionist MPs, have also raised the issue in parliament. The Office of the Speaker has conceded some MPs have abused parliamentary privilege in comments they made about the prosecution of a former soldier that is continuing before the courts. A group of former soldiers has also held a number of demonstrations in London and Belfast protesting against recent decisions by the Northern Ireland Prosecution Service to charge former soldiers.
How many soldiers have been convicted of murder in the Northern Irish courts?
Four have been convicted of shooting civilians while on duty in circumstances where the courts ruled they were guilty of murder (one murder conviction was overturned on appeal). All four were freed after just five years of their life sentences through the use of the "Royal Prerogative of Mercy".  All were allowed to re-join the British army. This hardly amounts to a 'witch-hunt'.

Convicted murderers were allowed to rejoin the army?
Yes. No other member of NATO and no other democratic country allows convicted murderers to join, or re-join, its armed forces.
But haven't republicans and loyalists convicted of murder also been freed under the Good Friday Agreement (GFA) ?
Yes. Prisoners convicted of conflict related offences were granted early release under the GFA. Some had only served a short period of their sentence but a great majority had already served lengthy sentences. Tens of thousands of republicans and loyalists spent time in jails (totalling an estimated 100,000 years). As against four soldiers serving less than five years each. If anyone should be convicted today of an offence that occurred before the GFA they would only serve a maximum of two years.
Would this two year limit also apply to former soldiers or members of the then RUC (police)?
No-one knows. When the GFA early release scheme was introduced, London  decided against including members of the armed forces. We believe this was because of an arrogant and flawed assumption that soldiers and police would not find themselves before the courts. More recently it has been argued that former security forces could benefit from this scheme. This lack of clarity is entirely the fault of the British government but for many bereaved families whose loved one were murdered by the British Army, what is important is not the length of sentence but that justice be seen to be done – i.e.  a prosecution.
But don't the so-called "letters of comfort" issued to republicans mean that they will not be prosecuted … and soldiers will? 

All the 'letters of comfort' did was confirm the PSNI (police) had no evidence against an individual that could lead to a prosecution at that time.  Prosecutions are still possible if evidence becomes available in the future. Prosecutions are now proceeding against a number of former republicans and loyalists. The handful of cases where errors led to some people being told, wrongly, that there was no evidence against them led to the Hallett Enquiry. The PSNI Legacy Investigation Branch (LIB) is presently reviewing ALL cases where such letters were issued.
But why are military killings being re-investigated all these years later?


The Stormont House Agreement proposes a new police unit to investigate all outstanding homicide cases – but politicians have so far failed to agree its implementation. In the meantime, the PSNI are investigating a small number of cases. These include military killings. A large number of killings by British soldiers, however, were NEVER subject to ANY thorough Article 2 (ECHR) compliant investigation as is legally required. These are not, then, re-investigations as – in many cases an Article 2 compliant police investigation has yet to happen.
Is there proof that these deaths were not investigated?
Yes. In the early 70s, an illegal agreement existed between senior army and police officers which meant that soldiers involved in fatal incidents were rarely interviewed by police officers. The family of Kathleen Thompson, the mother of six whose photo appears in the banner ad, took a judicial review of the Prosecution Service failure to prosecute the soldier. The judge slammed the lack of investigation and ruled the Chief Constable had no authority to delegate responsibility to the Royal Military Police. In addition, declassified official documents show that a second illegal agreement was reached in the early 70s whereby the Attorney General would consult with the Ministry of Defence BEFORE prosecuting a soldier, inviting a submission from the MoD on why a prosecution should not proceed. This was an egregious violation, both of the independence of the Attorney General and the Prosecution Service. A report from Her Majesty's Inspectorate of Constabulary[7] and judgements from the European Court of Human Rights all confirm that military killings were not investigated as legally required between 1970 and 1973. Even after this period, killings of unarmed civilians by the British army were not subjected to rigorous and thorough investigations as required by law.

But the British Army was in Ireland to uphold the law and was subjected to daily attacks by the IRA?  
Where they didn't uphold the law they should be subject to investigation and prosecution as with anyone else. It was the actions of some soldiers, who killed unarmed civilians not posing any threat to them or others that inflamed and aggravated the conflict in the early 70s. The subsequent failure to investigate and prosecute alienated the entire nationalist/republican community, prolonging the conflict. A recent inquest into a man shot dead by soldiers in 1971 shows a complete failure to investigate the lies and disinformation that was put in the public domain at the time. It took over 40 years for his family to finally have the truth told.

If the British army was only responsible for approximately 11% of deaths why are more resources not devoted to investigating killings carried out by illegal paramilitary groups?

As outlined above, thousands of people spent lengthy periods in jail having been convicted of paramilitary offences, including murder. For over three decades massive resources were devoted to putting people behind bars (and sometimes the wrong people, as with the Birmingham Six and the Guildhall Four). The Northern Ireland Office has confirmed to The Pat Finucane Centre that there are approximately 170 outstanding investigations into the deaths of British soldiers. Over 500 investigations into killings of soldiers have been completed. These resulted either in prosecutions, where evidence was sufficient, or to no prosecution if evidence was unavailable.
Why do these families want revenge so many years on?


The vast majority of bereaved families whose loved-ones were shot dead by soldiers do not want revenge. They seek truth and justice. Having been treated appallingly in the aftermath of the death, they now have to endure reporting that borders on the racist – and is certainly inaccurate. The ultimate insult came when a parliamentary committee called for a "statute of limitations" for members of the British armed forces. This is Illegal, immoral and certain to contradict both the spirit and the letter of the peace process. It is contrary to the provisions of the Good Friday Agreement. What would you, reader, think if your parent or child was killed by a soldier whose only defence is that he was "fighting for Queen and country" ?
Source: Pat Finucane Centre, http://bit.ly/2qd15uP
Who are we ?
The Pat Finucane Centre provides advice and advocacy to over 230 families on both sides of the border who have been bereaved due to the political conflict. A number of the families have had loved ones killed by the British army and were unarmed and did not pose a threat.
We are involved with families in cases where prosecutions are proceeding against former soldiers. Unlike the Sun, Daily Mail and some Tory backbenchers we do not see it as appropriate to comment on these cases where legal proceedings are on-going.