UK
Makers of India's Most Wanted release first song, Akela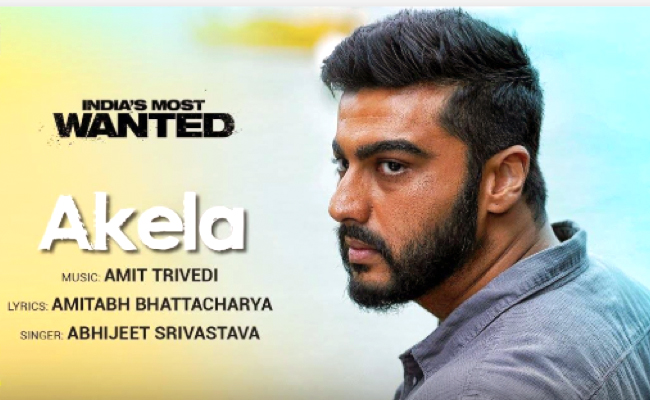 The makers of director Raj Kumar Gupta's upcoming film have released the first song from the soundtrack, Akela. The song and video give us a glimpse at the struggles Arjun will face in the film as he goes on a hunt for a terrorist in India.
Arjun Kapoor has a tough task ahead of him and he is facing these difficulties alone. The actor took to Twitter to share the song with his fans, tweeting "You're never alone when you're doing something for your motherland. Akela out now". 
With lyrics by Amitabh Bhattacharya and vocals by Abhijeet Srivastava, the inspiring song showcases the strength within. Speaking about the song, composer Amit Trivedi said "Rajkumar sir wanted a song about the valor of our unsung heroes, so I am proud to present Akela".
The film is written, directed and co-produced by Raj Kumar Gupta. Arjun Kapoor plays Prabhat in the film who volunteers to catch the most dreaded terrorist – India's Most Wanted releases in cinemas 24thMay 2019.
Watch the Akela song video here:
https://www.youtube.comwatch?v=YN4Ljcv3af0