UK
Indian high commission in London feels the heat of Sikh and Kashmiri response TO Modi's warmongering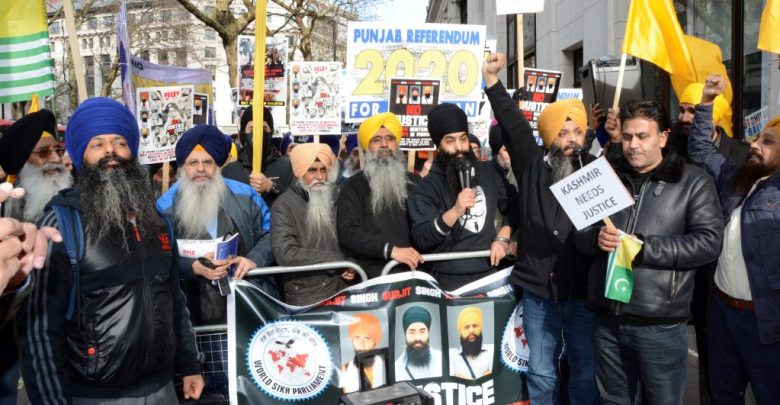 LONDON 9 March 2019: Hundreds of Sikhs and Kashmiris gathered outside the Indian High Commission in London today,  to protest Indian warmongering in South Asia. Vociferous sloganeering in favour of Khalistan and freedom in Kashmir by leading diaspora organisations will have seriously worried India amid the current tensions in the region.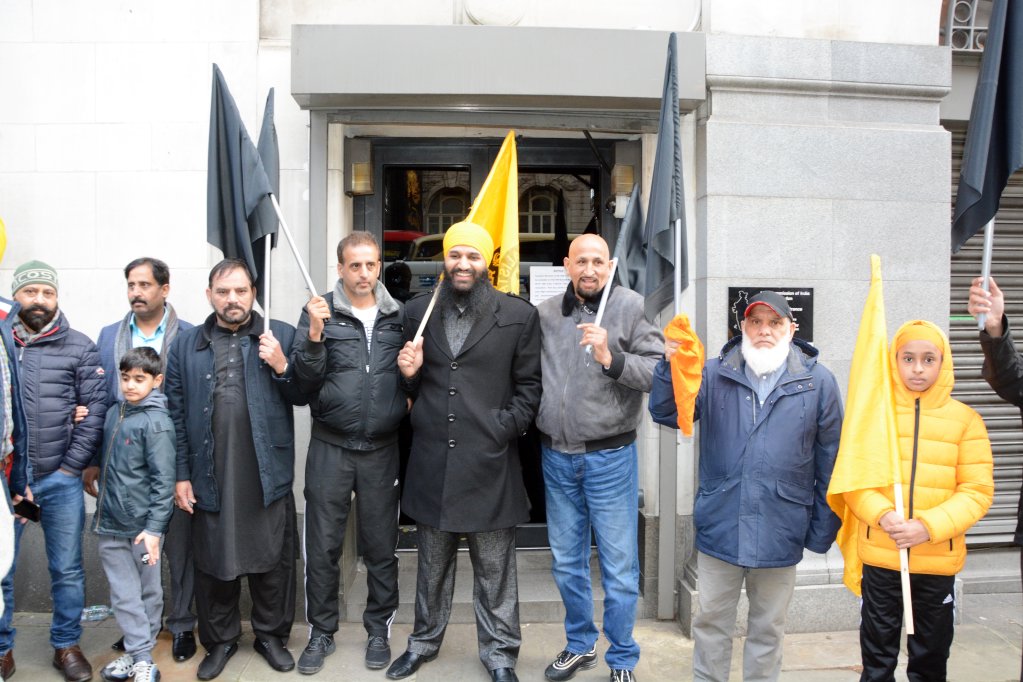 The demonstration flared up when pro India counter protestors produced placards disrespectful of Silk religious symbols. The counter-protestors were given a robust response, causing them to flee the site. A number of Indian flags were torn as police hastily intervened.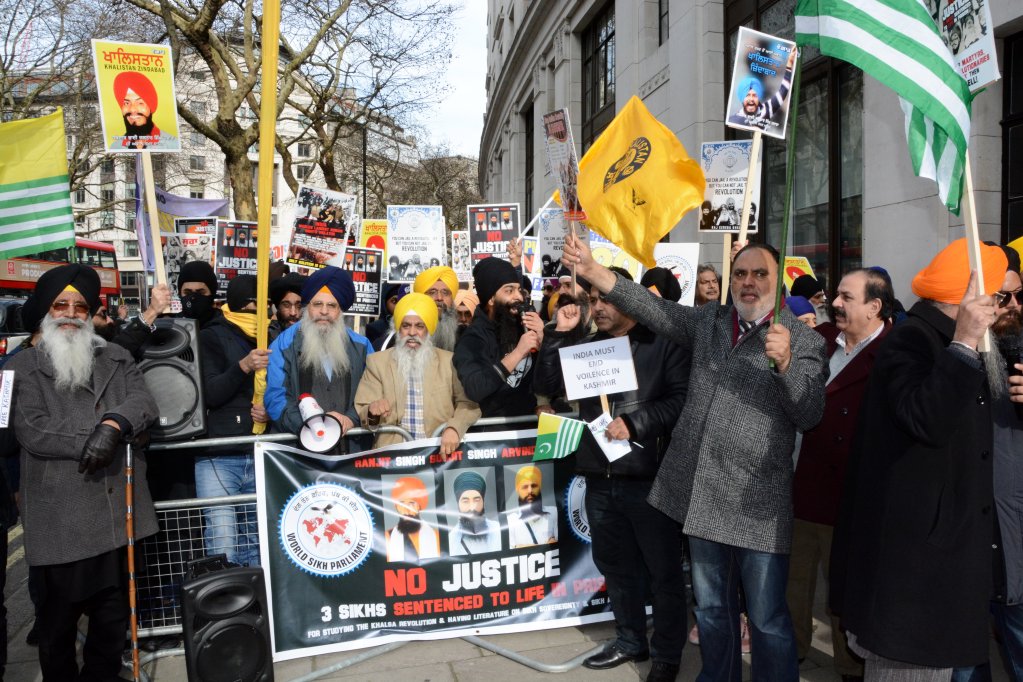 The heightened tensions between India and Pakistan have led Sikh nationalists to call for international intervention to prevent military conflict which they say Indian PM Modi is engineering for domestic electoral purposes. At the same time they have urged the UN to solve long running conflicts in the region by implementing the right of self determination in both Kashmir and Indian occupied Punjab.
SIKH NATIONALISTS VOW TO DEFEND THEIR HOMELAND IN CASE OF INDO-PAK WAR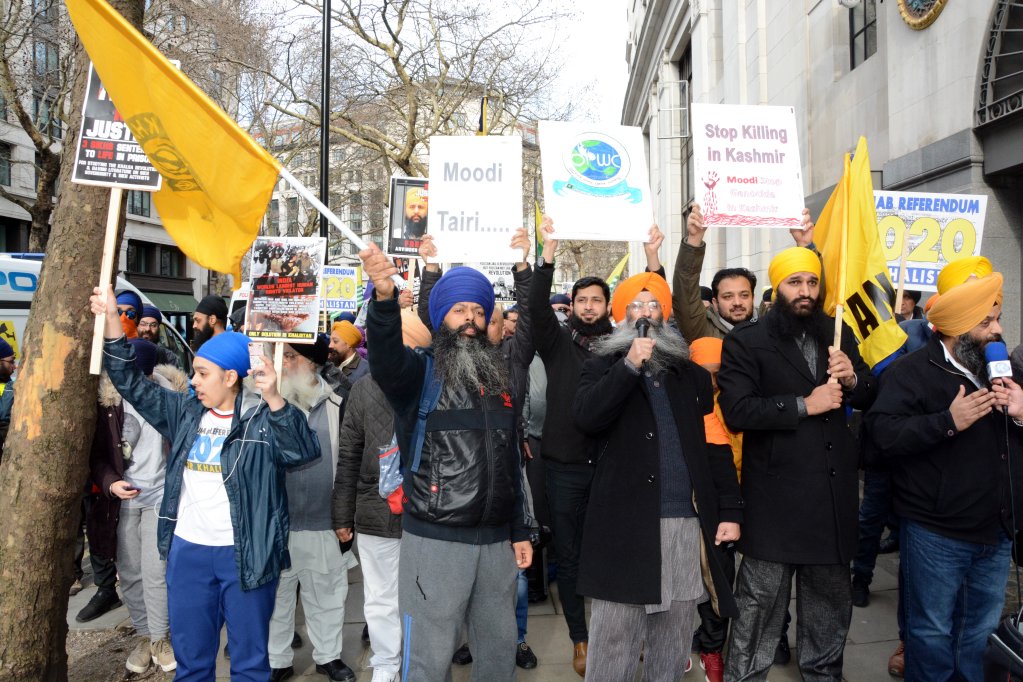 Joga Singh of the World Sikh Parliament, speaking to the gathered international media, called for urgent steps to stop a war that would devastate the Sikh homeland and population.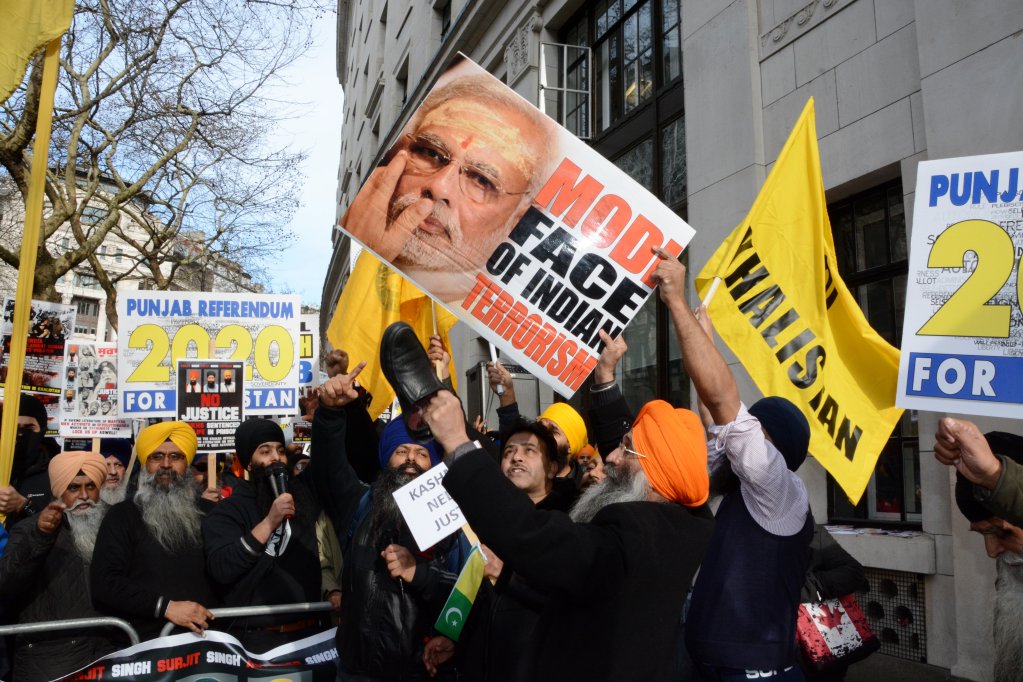 Amrik Singh Sahota (Council of Khalistan) urged Sikhs and Kashmiris in Indian controlled territories to act to stop the war and for Sikh soldiers to return to Punjab and protect its people in case full scale hostilities break out.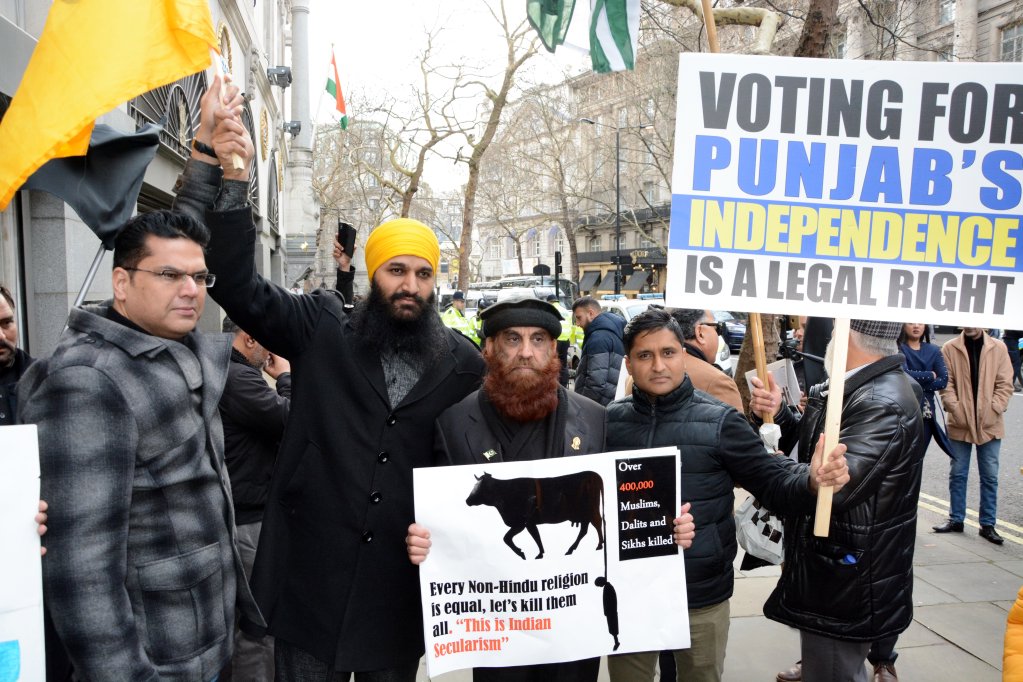 Dupinderjeet Singh and Parmjit Singh Pamma (Sikhs for Justice) demanded that a plebiscite in Kashmir be held, along with a referendum in Indian occupied Punjab so that democratic outcomes may underpin permanent resolution of conflicts in those regions.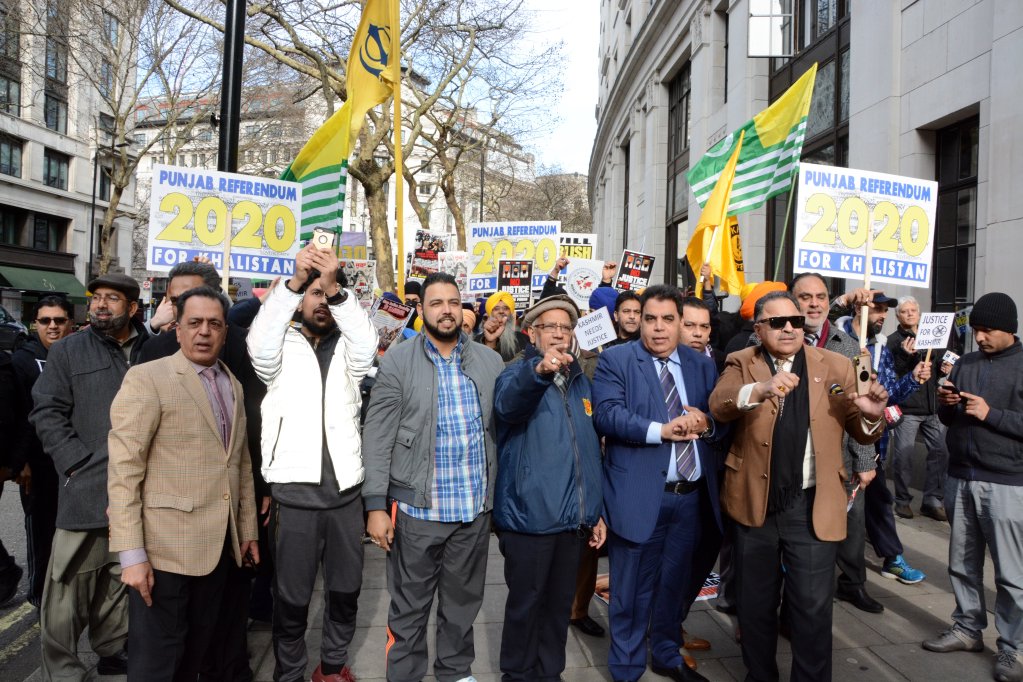 Balbir Singh Bains (Sikh Relief) called for the immediate release of Sikh political prisoners by India, including three recently jailed for life simply for non-violent activism linked to the Sikh struggle for self determination.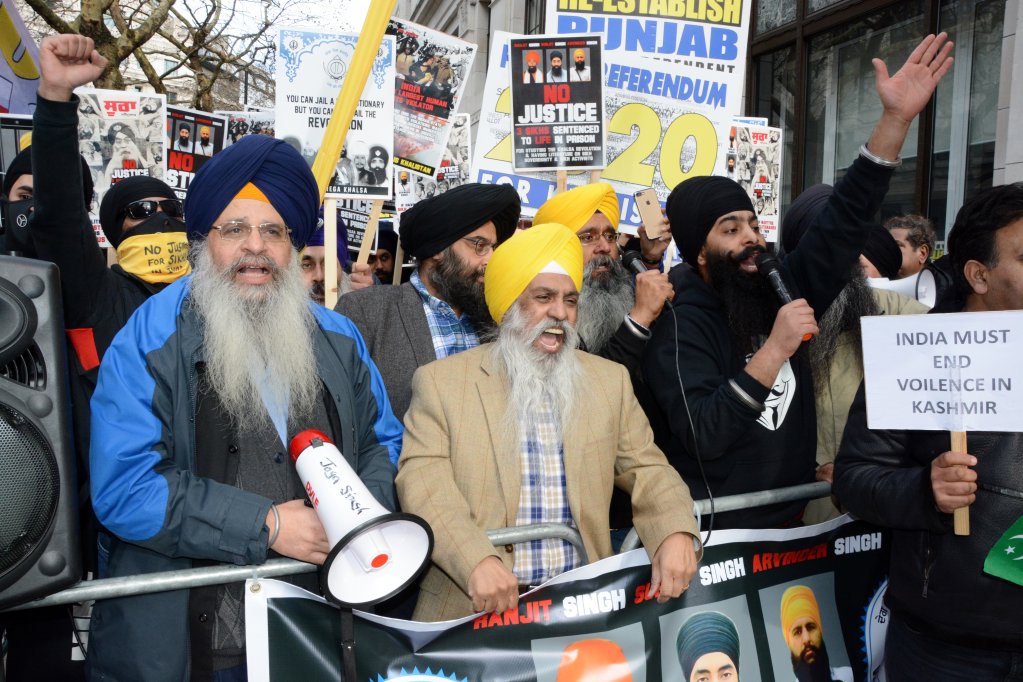 Other Sikh leaders, including Avtar Singh Sanghera (Babbar Akali Organisation), Gurcharan Singh ( Dal Khalsa), Kulwant Singh Mothada (Shiromani Akali Dal, Amritsar), Gurcharan Singh (Frankfurt Gurdwara ), Balvinder Singh Dhillon and Sukvinder Singh  (United
Khalsa Dal) called for a united struggle by the Sikh nation to defeat Indian colonialism and secure freedom.  They lauded Pakistan PM for his measured response to Indian aggression and said all other stakeholders in the region must work together to defeat Hindutva votebank politics at this crisis point.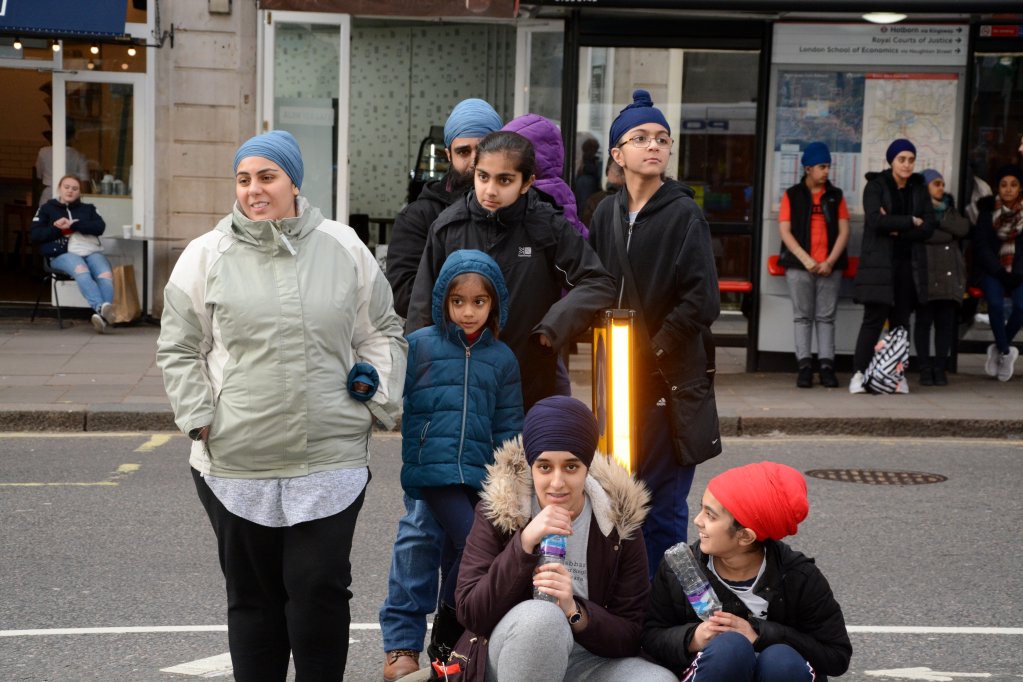 KASHMIRI GROUPS DEMAND CONFLICT RESOLUTION, NOT ESCALATION
Kashmiri leaders also urged global action to follow up the UN High Commissioner for Human Rights 2018 report calling for a halt to Indian hostilities in Kashmir and the delivery of long promised self determination in the disputed territory.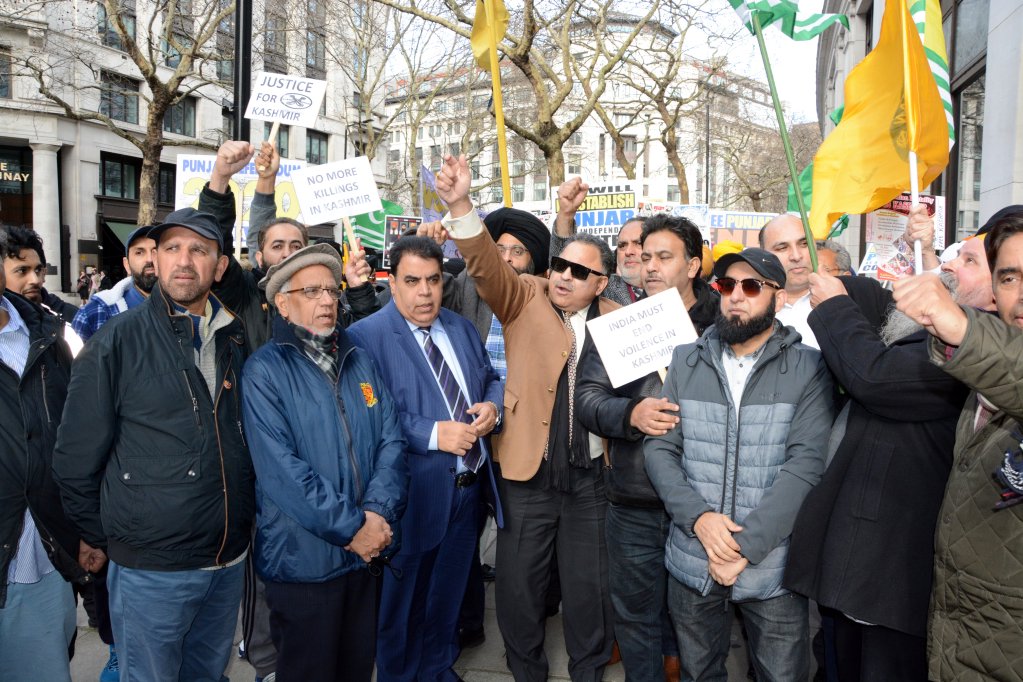 Raja Sikander Khan (GPKSC) condemned the daily atrocities by Indian security forces that have left thousands of innocent Kashmiris dead or maimed.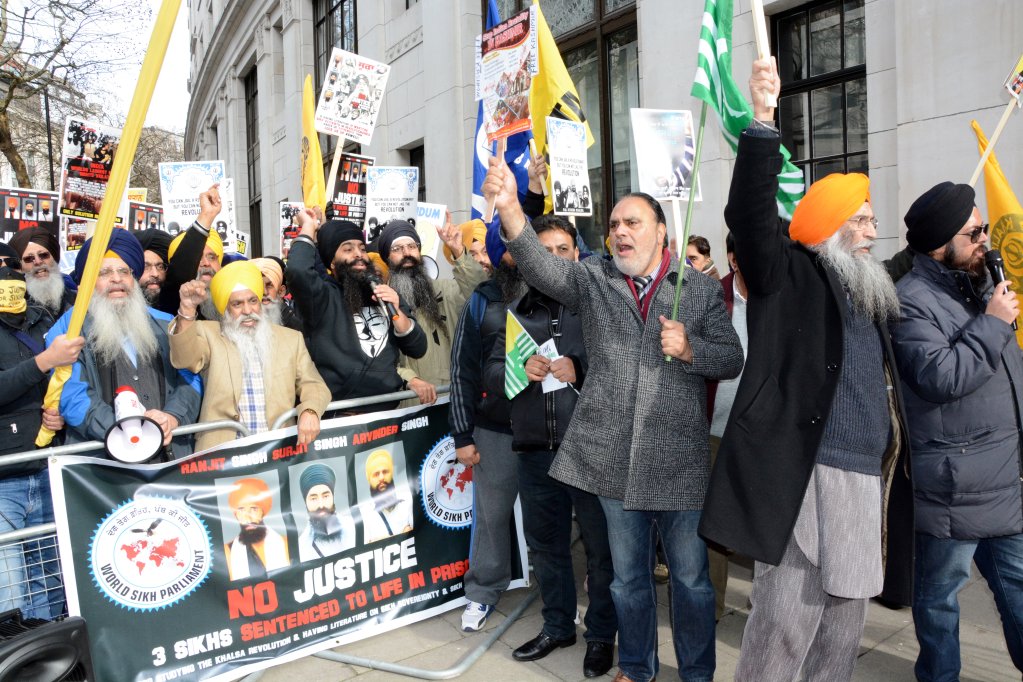 The brutal use of pellet guns, detention of legitimate political activists and authentic Kashmiri leaders was condemned by Chaudry Dilpazir (PTI ).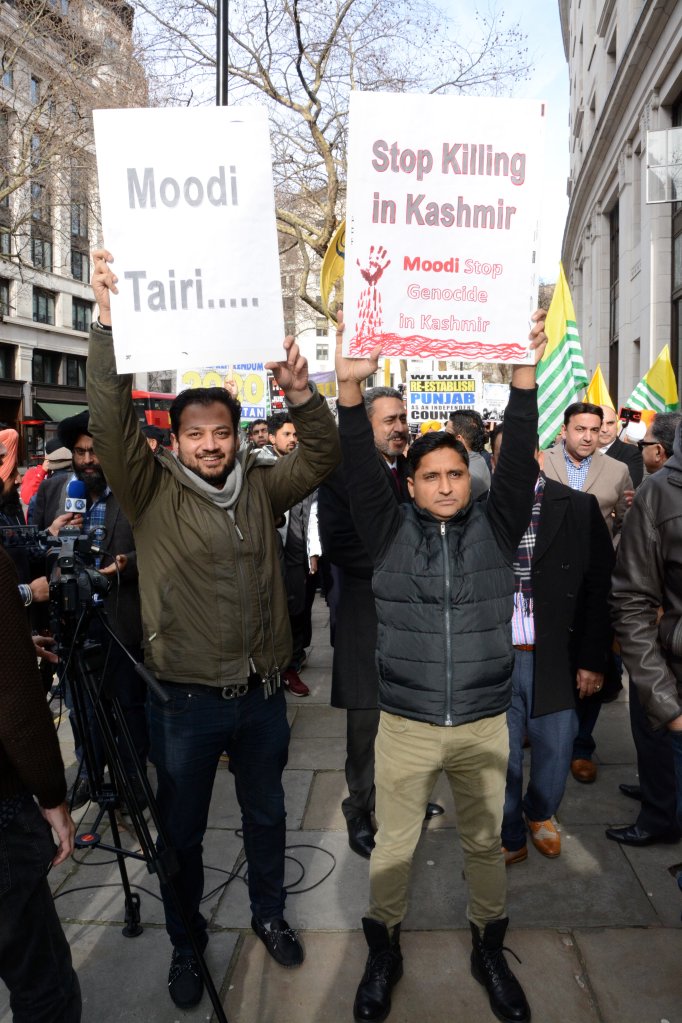 The need to respect the massive backing of the Kashmiri people for freedom was plain for the world to see said a raft of Kashmiri leaders, including Naeem Abbasi (OPWA) and Miah Saleem (PPP) and Mr Malik (PML-N). In case India doubted the ground reality, surely a UN supervised plebiscite was now needed as the only way to avoid bloodshed and catastrophic international conflict said others, such as Sirdar Hayat, Chaudry Liakat, and Tariq Irfan (OPWC).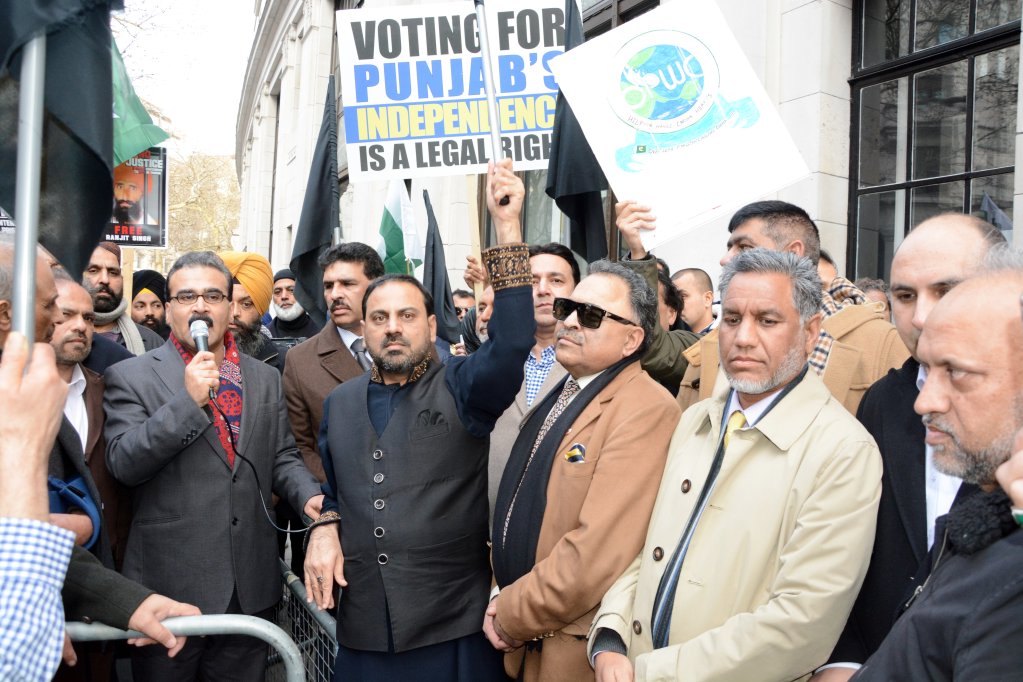 INDIAN NARRATIVE PUT UNDER SEVERE INTERNATIONAL SCRUTINY
The repeated collective action by Kashmiri and Sikh groups is seen by observers as a game changer which will worry Indian policy makers. Decades of massive human rights abuses by Indian security forces has galvanised such groups in to collaborative political action on the international stage. Events such as today's protest threaten New Delhi's rhetoric which asserts democratic credentials whilst at the same time crushing dissent and brazenly breaching internationally recognised human rights, most of all the right of self determination.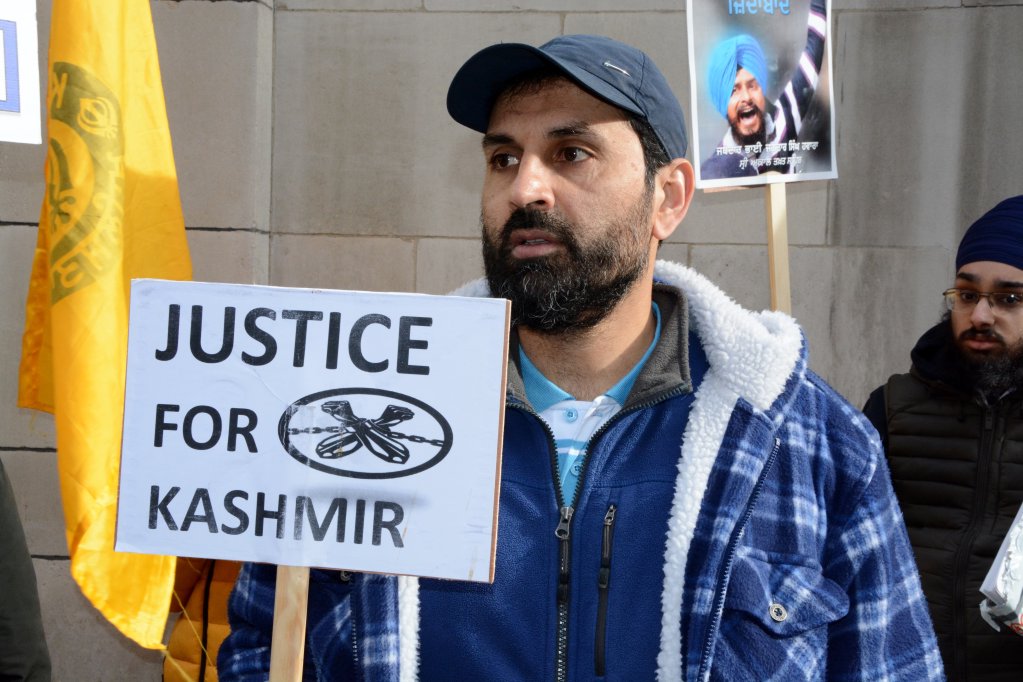 The international media's exposure of India's false claims over its 'air strikes" last month has already badly damaged Modi's propaganda efforts.  Imran Kan's superior diplomatic efforts have also made him look foolish.  Going by events in London today, his Hindutva agenda will face many more challenges in the weeks and months ahead.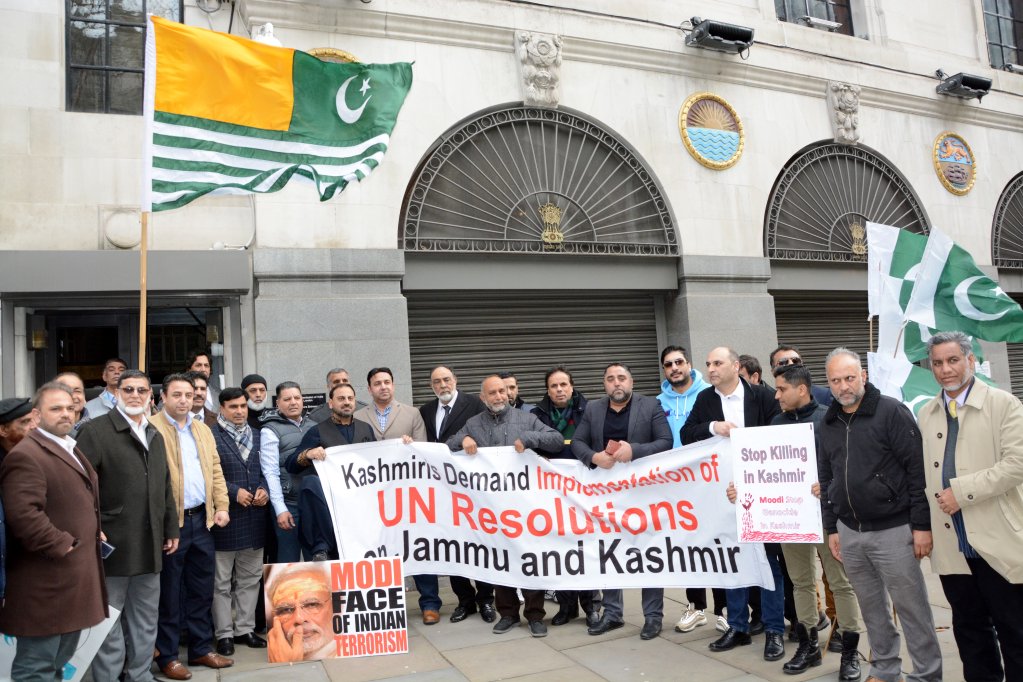 Disclaimer: The views and opinions expressed or referred to in this article do not necessarily represent those of WNTV or any of its staff or editors. WNTV's aim is to provide, so far as possible,  a platform for external contributors with limited editorial intervention. Accordingly, readers are asked to note that the publication of articles on this site is not in itself to be taken as WNTV's endorsement of any reported third party position, policy or statement.