World News
India and Pakistan are both important countries in South Asia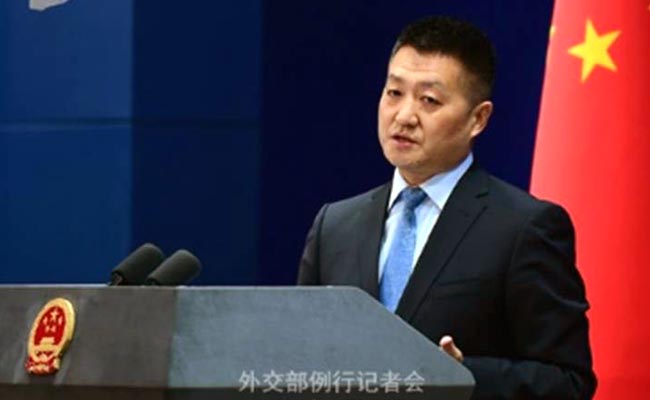 Foreign Ministry Spokesperson Lu Kang's Regular Press Conference on February 26, 2019
Q: According to reports, the Indian air force today carried out some air strikes against terrorist forces inside Pakistan across the Line of Control. What is China's reaction to that? India is saying that this is a non-military attack because it was carried out not against the military but against the terrorist forces who had attacked India and killed Indian soldiers. What's your comment?
A: I would like to say that India and Pakistan are both important countries in South Asia. Harmonious relations between the two are crucial to peace, stability and development in South Asia and serve the interests of India and Pakistan fundamentally. We hope the two sides will exercise restraint and take actions that will help stabilize situation in the region and improve bilateral relations, not the contrary.
You mentioned that India said their operation was against terrorist forces. I would like to point out that terrorism is a global challenge that calls for cooperation between countries so as to create enabling conditions and a favorable atmosphere for necessary international cooperation.
Q: Yesterday Pakistan Foreign Minister Shah Mahmood Qureshi made a telephone call to China's State Councilor and Foreign Minister Wang Yi and briefed him about the latest situation in the region in wake of the attack in Indian-held Kashmir. Do you have more information to share with us?
A: As you said, yesterday State Councilor and Foreign Minister Wang Yi had a telephone conversation with Foreign Minister Shah Mehmood Qureshi at request. You may have noticed that State Councilor and Foreign Minister Wang Yi listened carefully to Foreign Minister Qureshi's briefing on the relevant situation and the policies and propositions of the Pakistani side. He also clearly reiterated that China supports the Pakistani and Indian sides in properly resolving the issue through dialogue as soon as possible to avoid escalating tensions.
We also hope that Pakistan and India can jointly advance counter-terrorism cooperation and safeguard peace, tranquillity and stability in South Asia.