UK
A historical International Kashmir Conference was held at the House of Commons London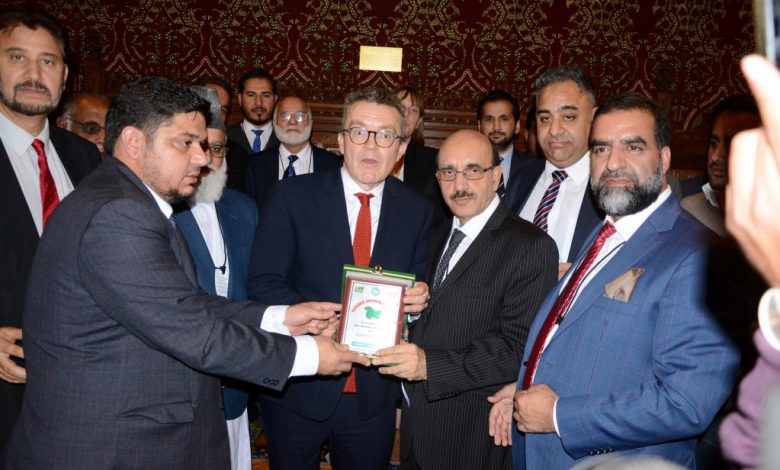 London: A historical International Kashmir Conference was held at the Committee Room 12 House of Commons London. Organised by Tehreek e Kashmir UK. The Chief Guest was His Excellency Sardar Masood Khan President of Azad Jammu and Kashmir. It was hosted by Fahim Kayani President Tehreek-e-Kashmir UK and Chaired by Jess Phillips MP. The keynote Speakers were Abdul Rashid Turabi MLA, Chairman Public Accounts Committee, Altaf Ahmed Bhat Senior Leader All Parties Hurriyat Conference, Tom Watson MP Deputy Leader of Labour Party & Ex Defence Minister of the United Kingdom, Jonathan Lord MP, Liam Byrne MP, Cheryl Gillan MP, Paula Sharif MP, John Cryer MP, Lisa Forbes MP, Steve McCabe MP, Kate Hollern MP , Steve Baker MP, Rupa Huq MP, Valerie Vaz MP, Tracy Brabin MP , Liz McInnes MP, Imran Hussain MP, Afzal Khan MP, Tanmanjeet Singh Dhesi MP, Muhammad Yaseen MP, Naz Shah MP , Shabana Mahmood MP , Rosie Duffield MP , john Speller MP , Colleen Fletcher MP , Jim McCahon MP , Judith Cummins MP , Kerry McCarthyMP , Stella Gracey MP, Roger Gadsiff MP, Uzma Rasool, Asia Hussain and others.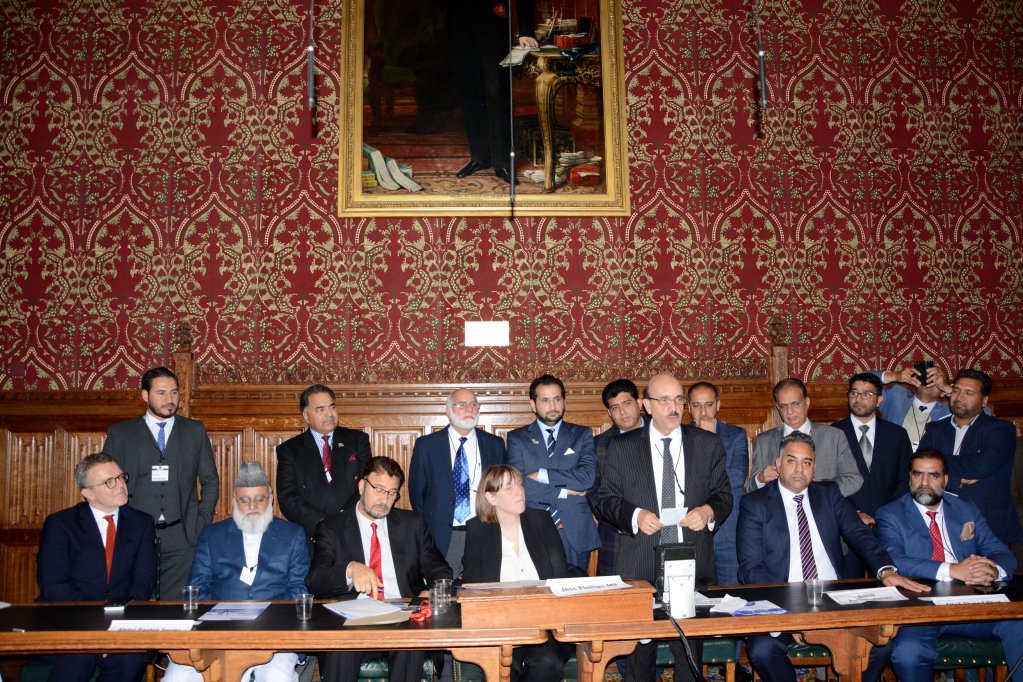 They condemned the abrogation of Article 370 and 35 A in Indian Occupied Kashmir which gave special status to the Kashmiri nation in IOK. They expressed concern about the recent lock down, communication blackout and worsening basic human rights conditions in Indian Occupied Kashmir. They urged the British Government and especially the Secretary of State for Foreign and Commonwealth Affairs of the United Kingdom Dominic Raab to intervene and stop the killing of innocent Kashmiris, rape, torture and use of pellet guns, cluster bombs, food and medication shortages. Requesting the enforcement of Article 19 Universal Human Rights Declaration of United Nations. The Parliamentarians reiterated their commitment to the right to self-determination of the Kashmiri people. They assured their constant support for the legitimate cause of the Kashmiri people. They said they would continue to raise their voices while helping to gather momentum and would not stop until the issue is resolved and justice is delivered to the Kashmiri victims.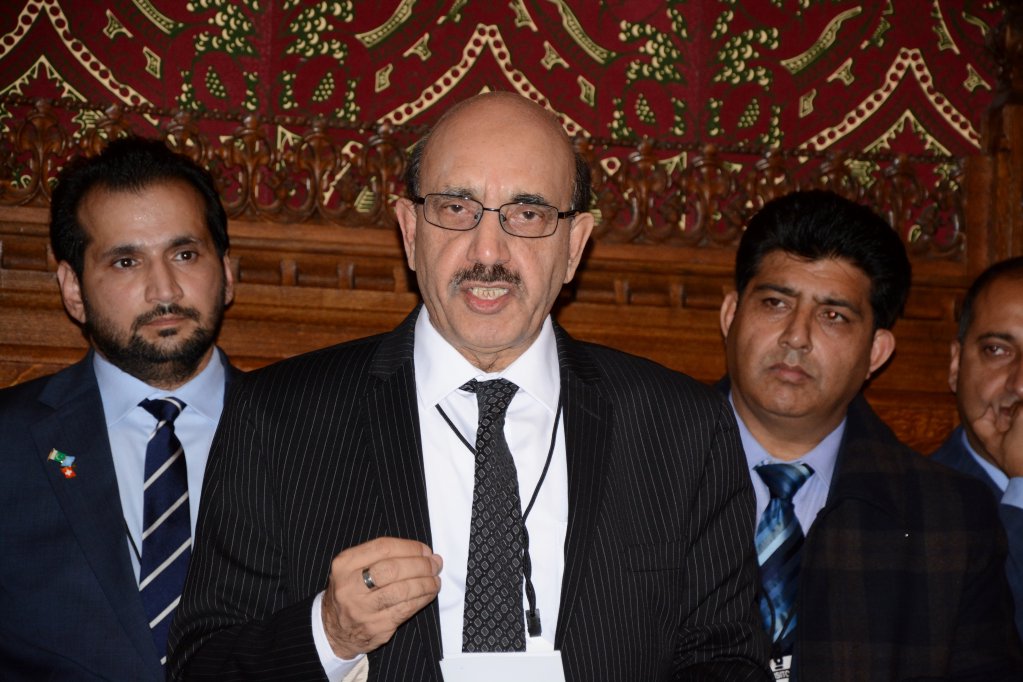 Sardar Masood Khan President of Azad Kashmir briefs British Parliamentarians on Humanitarian Crisis in Indian Occupied Kashmir. He expressed his views and stated that people living in this great country have opportunities and enjoy freedom, they cannot imagine the pain, anger and real difficulties facing the Kashmiri nation in IOK. Kashmir is not a bilateral issue, this is tri lateral and multi lateral issue. This is not war between two nuclear powers India and Pakistan. This is not war between Islamabad and Dehli, this is not a war between Hindu and Muslims, this war is between humanity and inhumanity.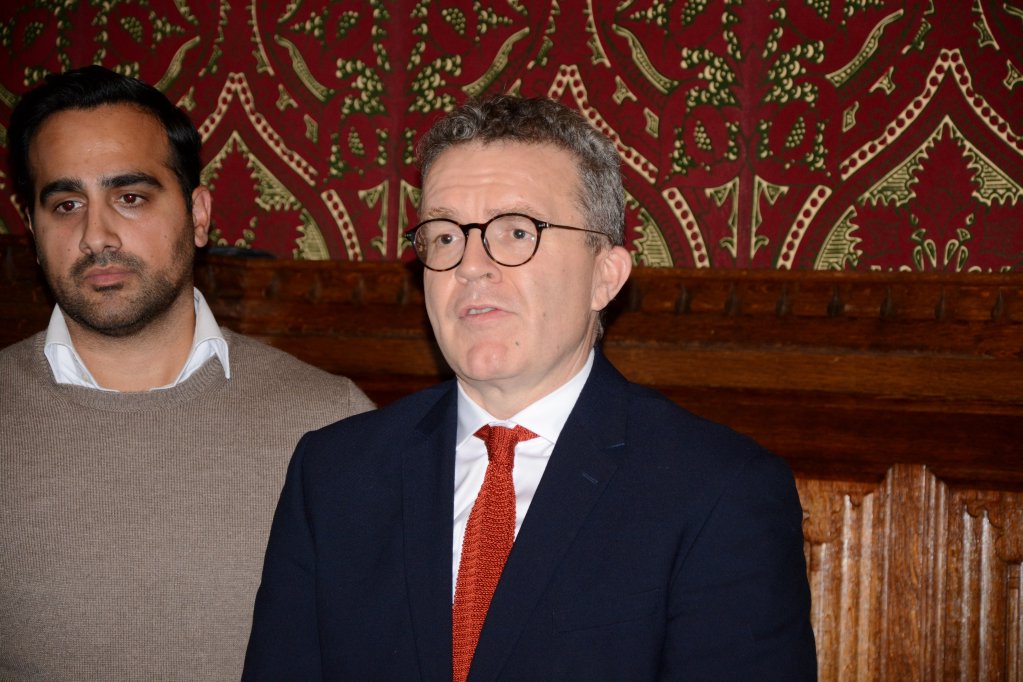 Second in Command Deputy Leader of the Labour Party MP Tom Watson said Kashmir is one of the most important issues facing this planet, unlike every other difficult international issue it has almost been ignored by the entire international community and I am immensely proud of the Kashmiri members of the Labour party, Kashmiri members in my community and the wider West Midlands, Kashmiri members in this country who come together in solidarity and are involved in positive engagement with politicians.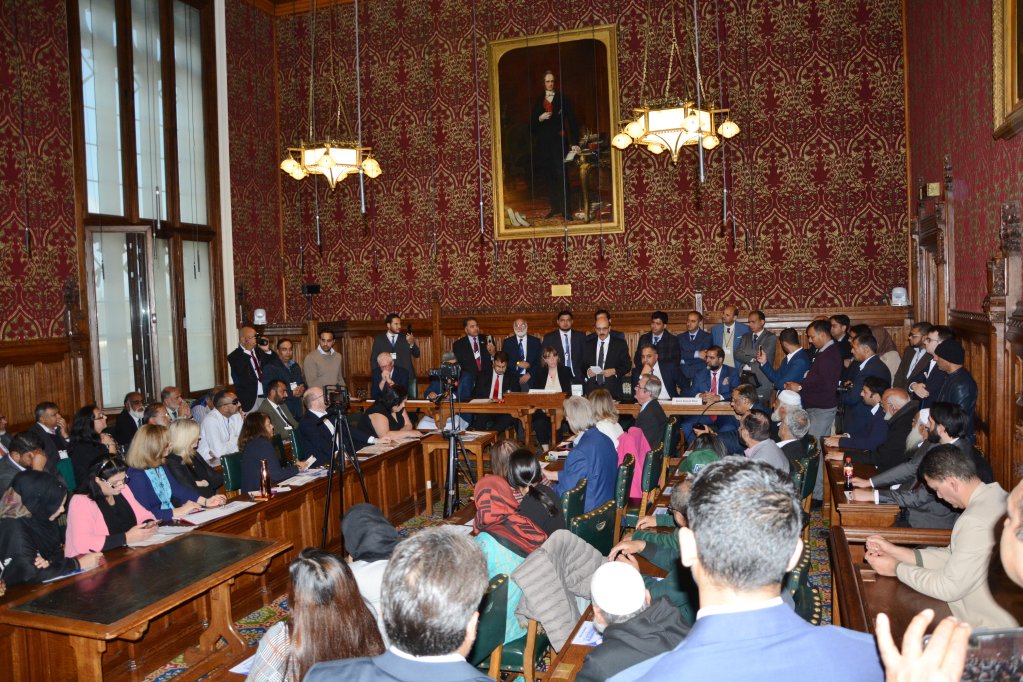 Parliamentarians of the three mainstream political parties i.e. Conservative, Labour and Liberal Democrats participated in the Conference. Besides this a large number of Kashmiri community, members of the civil society, representatives of human rights organisations and media persons attended the event. At the end President Azad Kashmir along with president Tehreek e Kashmir UK and others presented awards to Labour party.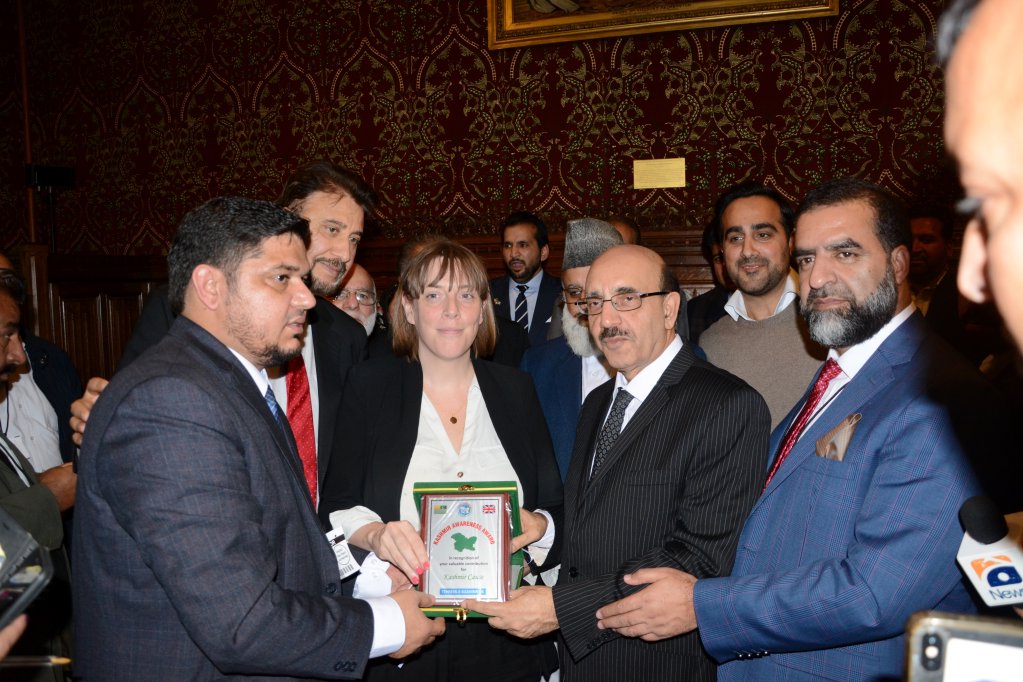 MP Jess Philips and Uzma Rasool have submitted a emergency motion on Kashmir in the last Labour Party Conference in Brighton. Report by S M IRFAN TAHIR Photojournalist / Member National Union of Journalists (NUJ) Great Britain.