World News
Kashmiri Leader G M Mir has sadly passed away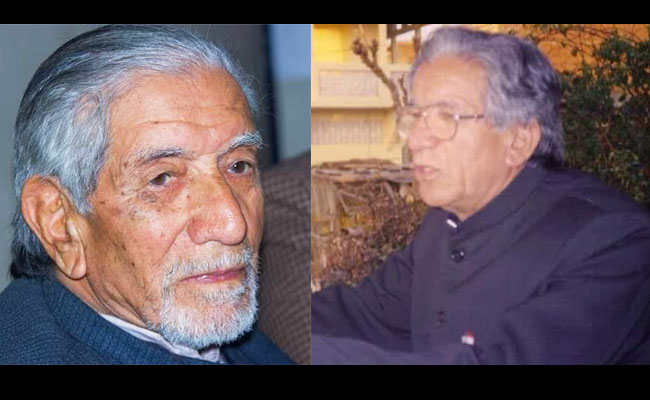 Inna Lillahi Wa Inna Illaihi Rajeeoon!
We are saddened to know the demise of Late G. M. Mir on April 30, 2021. He was laid to rest at Abbotabad. Thousands of people from different shades of opinion attended his Funeral Prayer. And now he belongs to the ages. Mir was from Mirpur, Azad Kashmir and was the President of the Jammu Kashmir Plebiscite Front.
May Allah (s.w.t.) elevate his status as the guided person, comfort him in his grave, make his grave part of Jannatul Firdous and give Sabr to the family! Ameen.
Mir Sahib was an intellectual, scholar, writer and above all a giant freedom fighter. He was a person of vision, selfless advocate and always pro-Kashmir, The moral high ground was everything to him. His formula for Kashmir was simple but powerful. The aspirations of the Kashmiri people must be ascertained. And he whole heatedly advocated that the people of the State should be given the total independence. He was persistent in his demand and wrote more than 10 books on the subject.
The following books are of tremendous value to those who believe in the concept of independent Kashmir.
1. Mustaqbal Ka Kashmir
2. Shahrah-e-Aazadi
3. Kashmiri Qoum Apney Manzil Ki Talash main
4. Kashwar-e-Kashmir Paanch Hazar Saalah Tareekh
5. Masal-e-Kashmir: Taqseemi Hind Ka Namukamal Agenda
Words inevitably cheapen the impeccability of his character and intellectual contribution.
We miss him a lot but we are glad that he never let his colleagues down!
Dr. Ghulam Nabi Fai, Secretary general, Washington-based World Kashmir Awareness Forum issued this statement on April 30, 2021.