UK
Free Kashmir protest was held outside the Birmingham City Council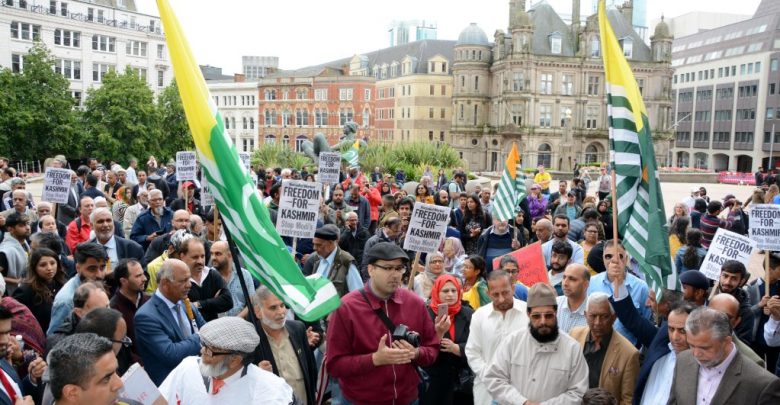 Birmingham: Free Kashmir protest was held outside the Birmingham City Council, Victoria Square.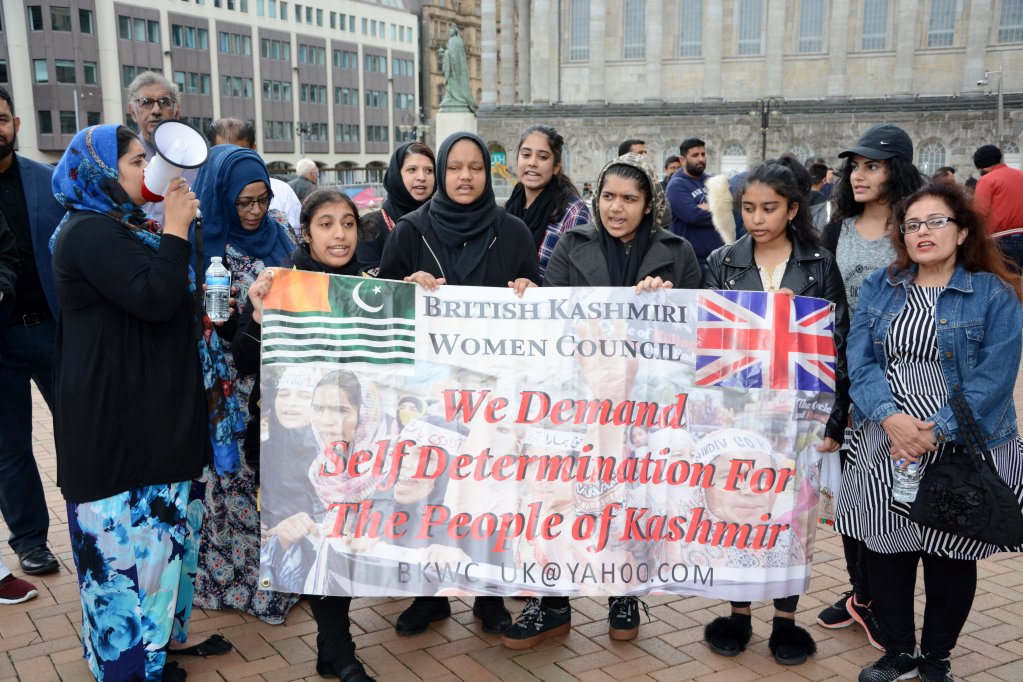 The protest was organised by Stop The War Coalition Birmingham with the support of the British Kashmiri Women Council. It was hosted by Abu Alamgir and Stuart Richardson. Keynote speakers were Salma Yaqoob, Dr Waqar Azmi, Rana Shama Nazir, Riffat Mughal President APWA Birmingham, Councillor M Aikhlaq, Councillor Majid Mehmood, Councillor Tahir Ali, Councillor Zaker Ch, Councillor Moriam Jan, Ahmed Boston, Ch Zahoor Sarwar, Asia Hussain President BPWS UK, Mohammed Ghalib President Tehreek e Kashmir Europe, Saif Khan and others.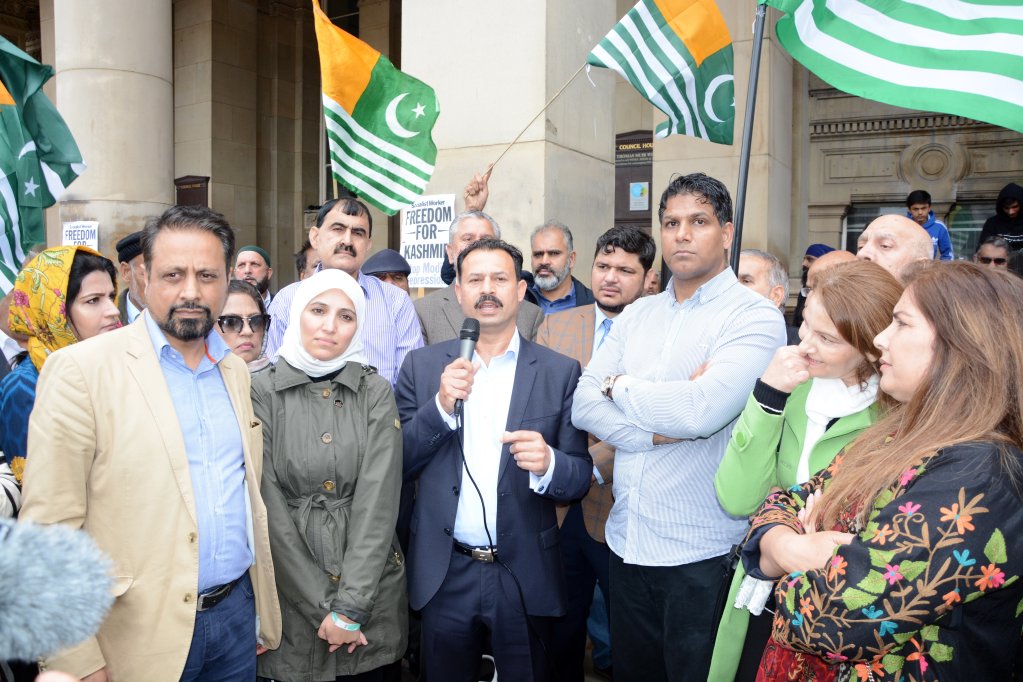 They expressed their views and stated that India should immediately reinstate the special status of Indian Occupied Kashmir. Stop all actions which destroys the natural wealth of Kashmir. End the occupation, withdraw all the army and paramilitary forces from this region. Stop repression, release all the political activists and protestors.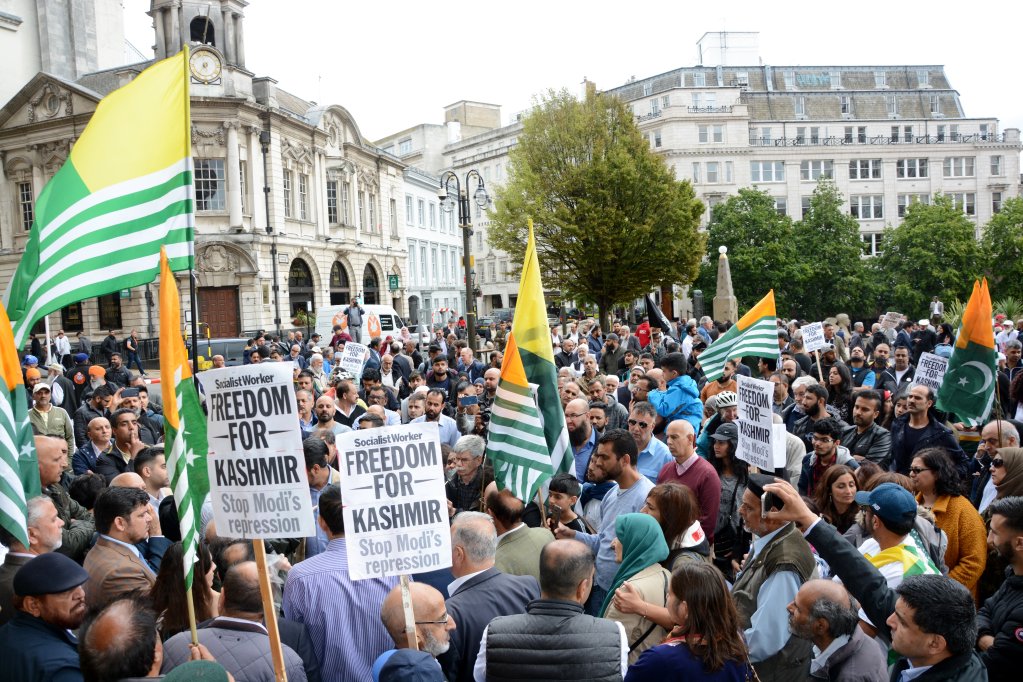 United Nation and super powers including America,Great Britain,China,France,Germany,Russia and others should intervene and arrange a referendum like for Scotland, for the right to self determination and give the chance to Kashmiris to decide their future.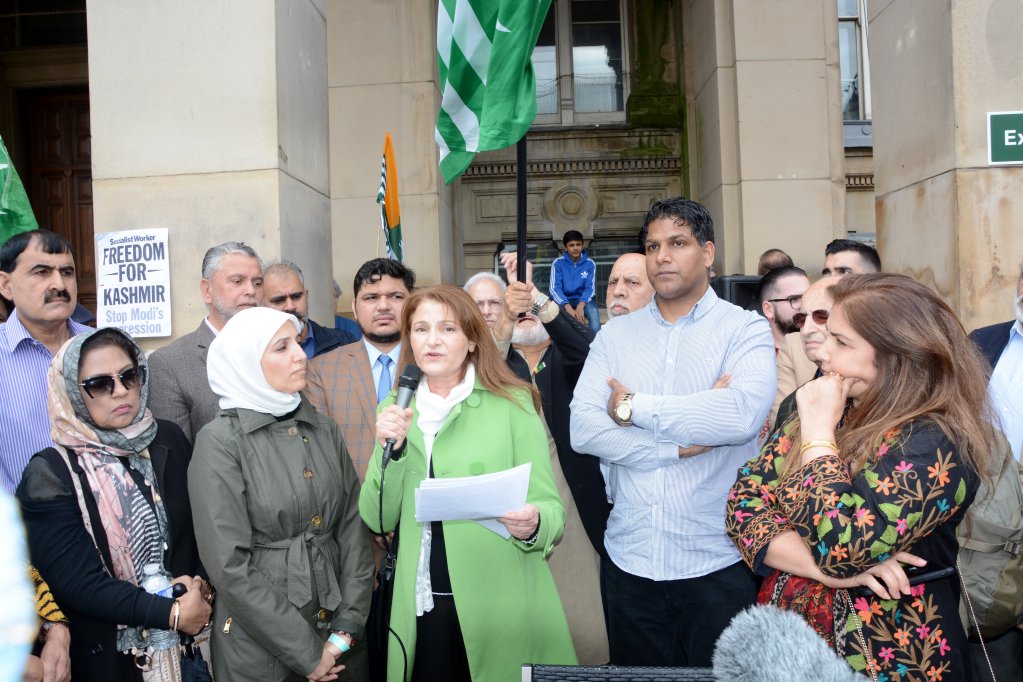 They also condemned gang rape of women, killing of innocent men, women, elderly, children of all ages and the use of pallet guns and cluster bombs on human beings.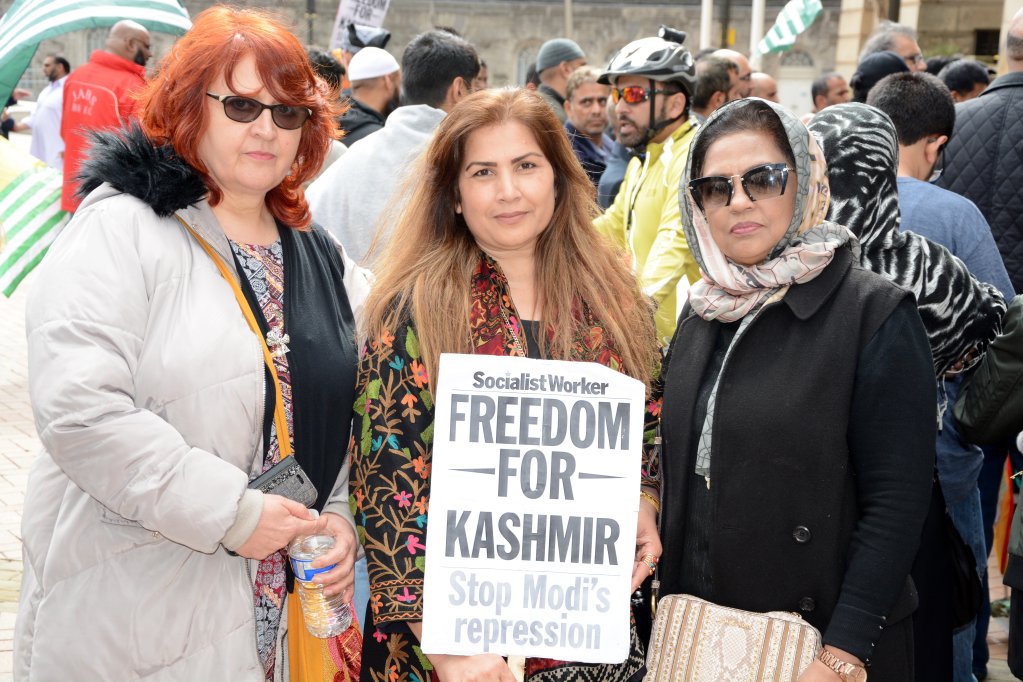 Also present were former Lord Mayor of Birmingham Cllr Shafique Shah, Councillor Diane Donaldson, Councillor Mohammed Idrees, Councillor Mariam Khan, Councillor Baber Baz, Fahim Kiyani President Tehreek e Kashmir UK, Ch Khadam Hussain Former President Pakistan Tehreek e Insaaf AJK West Midlands, Ch Karamat Hussain, Samina Rajah, Zubeda Khan, Adeela Parvez, Ruby Tariq, Ghazanfar Mahmood and others. Report by S M Irfan Tahir Photojournalist / Member National Union of Journalists (NUJ) Great Britain.