World News
Foreign Ministry Spokesperson Geng Shuang's Regular Press Conference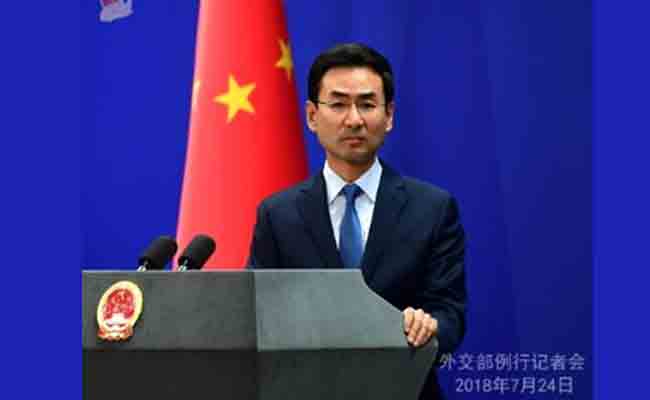 Q: Pakistan is to hold an election this week. Leading candidate Imran Khan of the PTI party has been quite critical of the current government and its economic cooperation with China. He also suggested of corruption in relevant projects, some of which under CPEC. Do you have any comment? What are China's plans in dealing with the new government after the election and taking the CPEC forward?
A: The China-Pakistan Economic Corridor is a strategic cooperation framework set out by the leaders of the two countries with a view to our long-term development. The CPEC aims to strengthen the endogenous dynamics of growth for Pakistan, elevate China-Pakistan all-round cooperation and achieve common development and prosperity. The outcomes of the CPEC have played an important role in promoting Pakistan's socio-economic development and improving its people's living standards, winning full support of the Pakistani government and people. We believe that the CPEC will make progress steadily in accordance with the consensus between China and Pakistan and stay immune from disruptions from other factors.
The China-Pakistan all-weather strategic cooperative partnership is now developing with sound momentum. We are ready to work with the new Pakistani government to stay committed to consolidating political mutual trust, deepening across-the-board practical cooperation and making new progress in our all-weather strategic cooperative partnership.