UK
Federal Minister had a meeting with Members Of British Parliament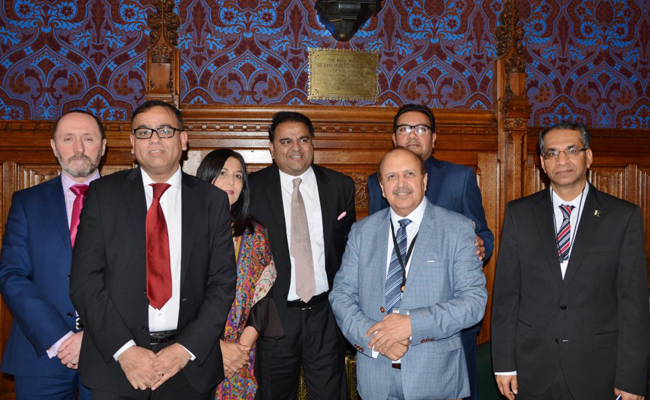 London: H.E Choudhry Fawad Hussain Federal Minister for Information and Broadcasting of Pakistan had a meeting with Members Of British Parliament at the House of Commons Westminster.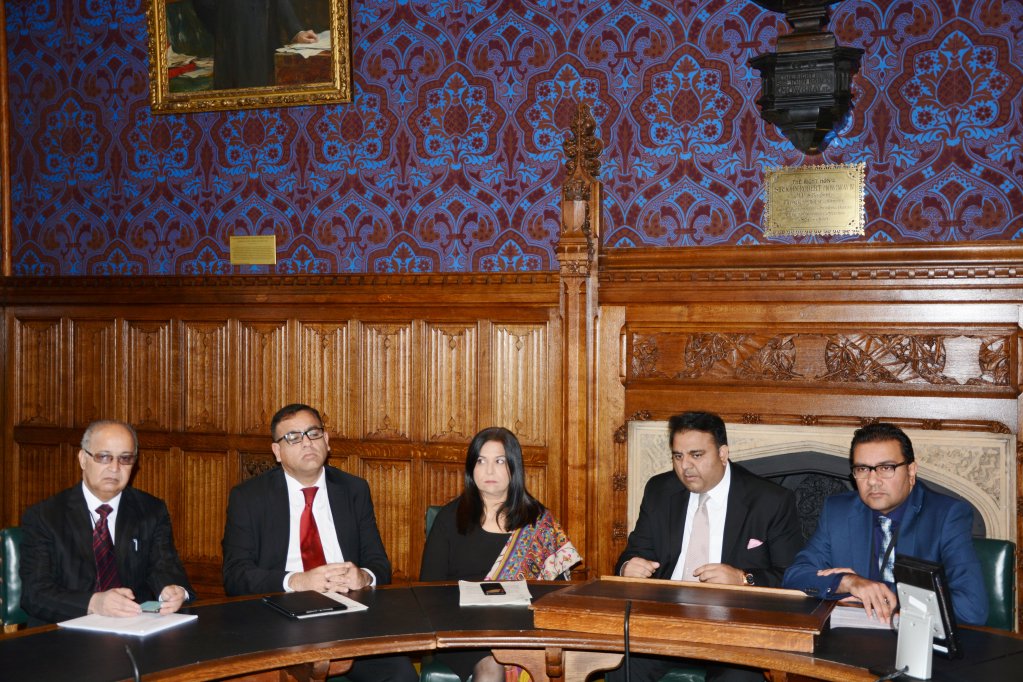 It was hosted by Member Parliament Faisal Rashid.MP Mohammed Yaseen, MP Barrister Yasmeen Qureshi Shadow Justice Minister, Eddie Hughes MP, Former Foreign Minister MP Ivan Lewis, MP Tony Lloyd Shadow Secretary of State for Ireland, Shadow Immigration Minister Raja Afzal Khan MP, Lord Qurban Hussain, Pakistan Acting high commissioner Mohammed Ayyub, Raja Najabat Hussain Chairman JKSDMI, Political Secretary Muazam Ali Pakistan High Commission London and other were also present.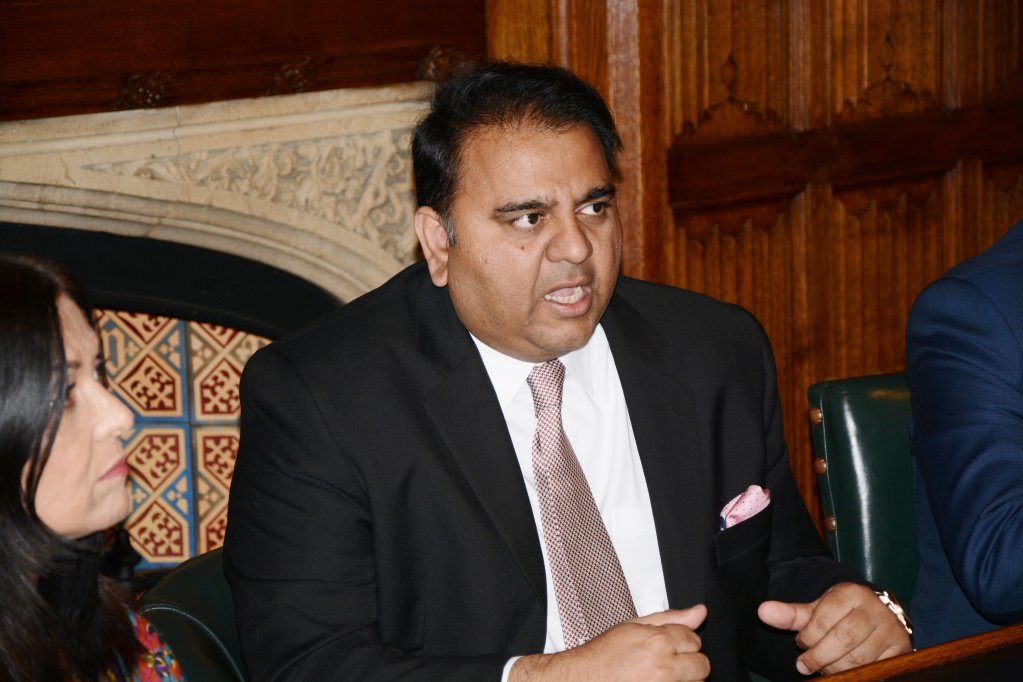 Mr Fawad Chowdhry shared his views and brief with the British parliamentarians about current affairs and the direction that the government of Pakistan is taking. There was a question and answer session as well. Mr Fawad Ch said there are three options to resolve the Kashmir issue. Firstly, India and Pakistan could go for war with each other to resolve the matter. The second option is for India and Pakistan to conspire against one another politically as is the present case and the third option is for India and Pakistan to adopt a more proactive approach by coming together to resolve the matter around the table. The Pakistani Government preference is to discuss and resolve the matter peacefully.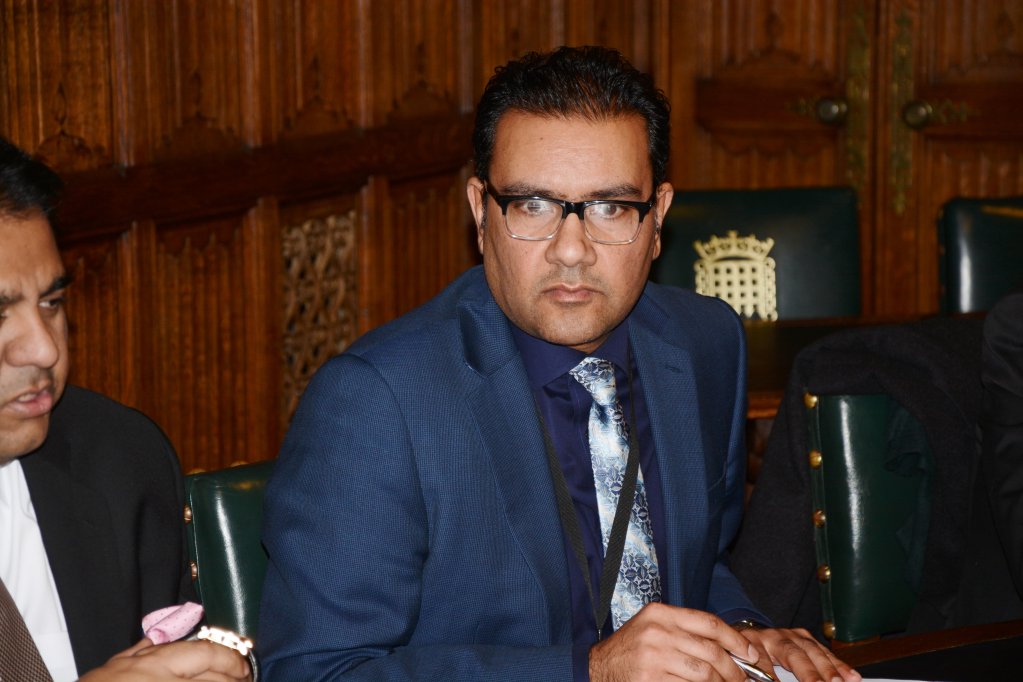 MP Faisal Rashid raised the overseas community's issues and said that the government of Pakistan should abolish any current legislation which discriminates against dual nationals.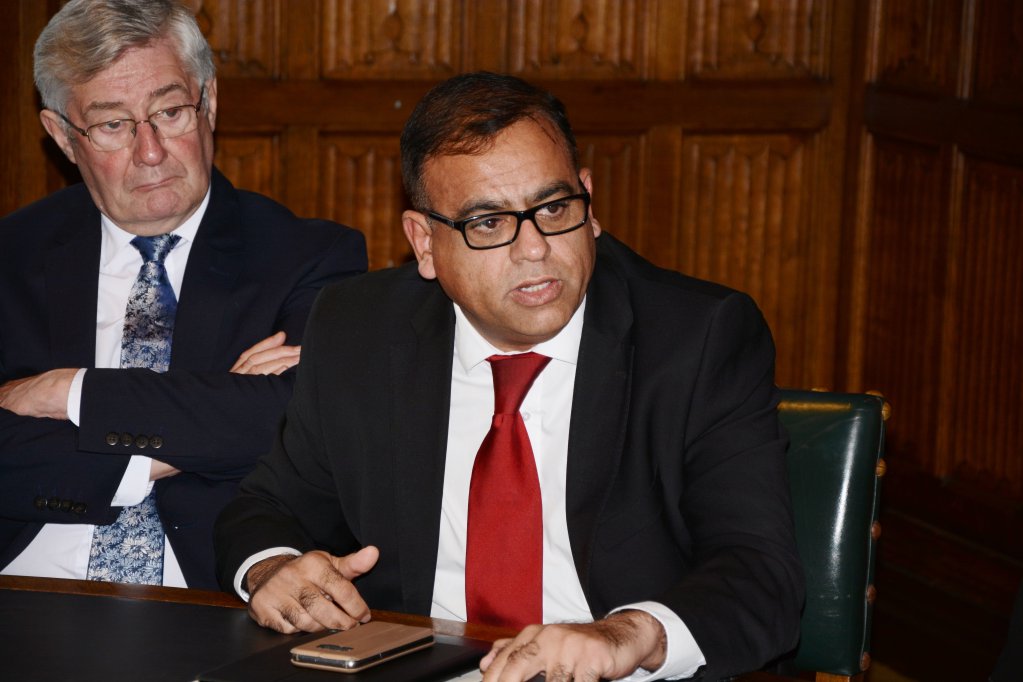 MP Mohammed Yasin said that the government should review the policy on PIA air tickets and Jerry's as it causes a big headache for the overseas community.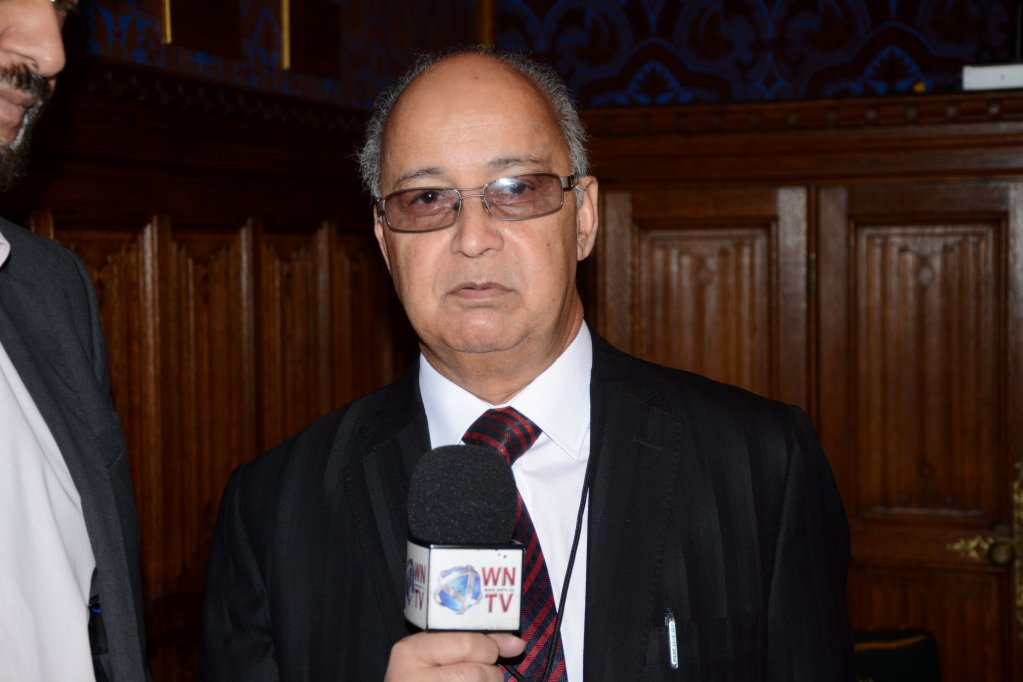 Raja Najabat Hussain expressed his views and suggested that the government of Pakistan should open ways for the Kashmiris, members of all other ethnicities and faiths like Kartarpur to give the international community a positive message of peace, harmony and happiness. Munir Ahmed, Mazz and others were also present. Report by S M IRFAN TAHIR Photojournalist / Member National Union of Journalists (NUJ) Great Britain.