UK
Fauji Cement plant suffers damage, billions may be lost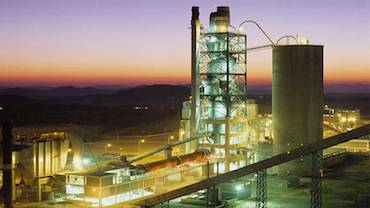 KARACHI: In an unfortunate incident, one of Fauji Cement's plants has been damaged extensively that is likely to cause a loss of billions of rupees to the company, according to a company notice sent to the Pakistan Stock Exchange on Monday.
"The raw meal silo structure that contains about 25,000 tons of raw material collapsed (on Sunday) and it also damaged the coal mill area of (production) line-2," said the notice.
Fauji Cement's earnings surge 67%
The company is still in the process of damage assessment, therefore, a precise timeline for resuming full-scale operations is unknown.
Clarity is yet to emerge regarding the damage assessment and the question remains if the mill will be repaired or replaced with a new one, according to an AHL Research report.
The management's preliminary assessment suggests that line-2 (2.27 million tons per annum) will be out of service for approximately five to six months. However, analysts believe the company may take a year to make the plant operational again.
Analyst's assessment
"This is a big loss for the company. The losses seem to be in the range of Rs2 billion to Rs20 billion," JS Research analyst Faizan Ahmed told The Express Tribune.
The company's profits would take a hit in fiscal year 2016-17 despite the fact that it had another plant (line-1 with a capacity of 1.1 million tons per annum), Ahmed said, adding the plant was currently closed for planned maintenance.
The line-2 was commissioned in 2011 and has a capacity to produce 7,560 tons of cement per day (66% of the total 11,445-ton-per-day production capacity of the company). It is a German-made production line that was installed by Polysius, a reputed German cement manufacturing firm.
It increased Fauji's capacity to 3.43 million tons – 7.52% of the total installed capacity of the cement industry at 45.6 million tons – from earlier 1.16 million tons.
The proceeds from insurance claims – major insurers are Adamjee and Jubilee Insurance – will not be sufficient to cover the replacement cost of the plant, estimated at approximately $80 per ton for replacement of damaged parts, according to a JS Research report.
Analysts say the damage assessment will potentially be completed in approximately 10 days.
All market analysts believe that north-based cement manufacturers in close proximity and unutilised capacities such as Pioneer Cement, Kohat Cement, Cherat Cement, DG Khan Cement and Maple Leaf Cement will be the key beneficiaries after the accident.