World News
EU parliamentary group visit to IoK, an attempt to hoodwink world community: DFP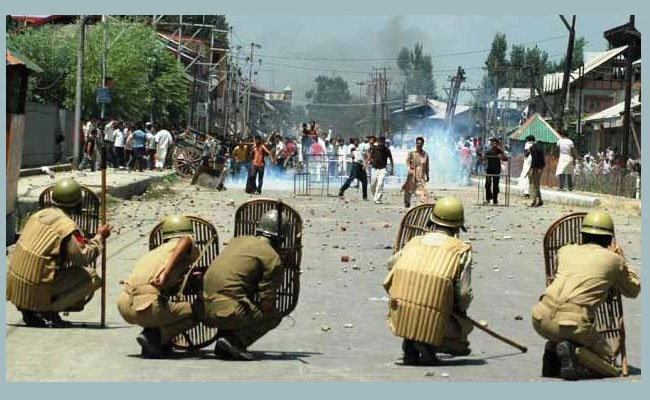 Srinagar: Jammu and Kashmir Democratic Freedom Party has appealed to the Kashmiri masses to observe complete strike on EU parliamentarians visit to the occupied territory to remind the world of its legal and moral responsibilities on Kashmir.
In a statement issued here on Wednesday, the DFP spokesman said that the EU parliamentarians arranged visit was a ploy to hoodwink the international community. Indian government, he said, has conducted these kinds of sponsored visits in the past too but it has miserably failed in its attempts to mislead the international community. "The Indian government's aim of projecting its so-called normalcy narrative by arranging the visits of selected EU parliamentarians has utterly as New Delhi's false narrative on Jammu and Kashmir finds no takers at international level", the spokesman said adding that the civilised world knows full well as how brazenly the BJP government has violated the international humanitarian laws by holding millions of Kashmir hostage for several months.
Terming these state sponsored visits of foreigners as a futile exercise, the spokesman said that instead of acting at the Indian ruler's whims and fancies the EU parliamentarians should visit the region independently to take a holistic review of the prevailing political and human rights situation in the region that as a matter of fact has been highly precarious. The spokesman said that the EU parliamentarians' visit is taking place at the moment when entire political leadership has been put behind the bars.
Reiterating his party's full support to the strike call given by the APHC the DFP spokesman urged the masses to observe a complete strike to convey to the world that India's forcible occupation of their motherland was not acceptable to them.